1945 - 'Heavy Metal is Not For Sale' - Reviewed At Metal Crypt ! Check it out here at this link: https://www.metalcrypt.com/pages/review.php?revid=13417
How's that for cheesy title? I almost didn't grab the promo, thinking this might be goofy, but I decided to sample a couple of songs and they changed my initial impression. This is the debut album for this Spanish band formed in 2016. Overall this reminds me a lot of the heavier and darker stuff that Judas Priest (and quite a few bands they influenced) were doing back in the day and even today to some extent – but they're nowhere near copycats. Those guitars just get your head banging and there's no stopping it, and the very heavy sound just adds a lot of punishment. The female vocals, courtesy of one Sarah Evil, are very rough and aggressive overall and a perfect fit for the music and she can just as well adapt to the slower and more melodic passages that pop up here and there. Looks like she has a solo album from 2019 as well. The album ends with a decent cover of Motörhead's "Ace of Spades"; nothing to write home about, but it's cool and one cannot get tired of hearing that song.

There's nothing on Heavy Metal Is Not for Sale that you haven't heard before, but the band are good at what they do, so if you're hankering for some meaty, crunchy, heavy, catchy, aggressive yet melodic old-school heavy metal, this is certainly worth checking out. - Metal Crypt
Release Date: December 17th, 2021
FFO: Judas Priest, Megadeth, Metallica, Testament
Location: Salamanca/ Spain
Formed in the spring of 2016 (Salamanca/ Spain), 1945 is the result of the union of 5 experienced musicians from other bands (K-OS, Evil Rise, Sarah Evil.) They wield an eclectic, vigorous mix of metal styles, full of strength and speed.
Their first EP (ACT I) was released past 2018 getting very good reviews from the specialized media.
After a mini tour around Spain and the UK, a pandemic, and line-up changes 1945 releases his full album "Heavy Metal is not for sale" 11 songs pure Heavy Metal made in Hell.
Check out this video!
Tracklist:
I. Last Battle
II. Heavy Metal is not for sale
III. No Love
IV.  Our Home
V. From Hell (& Heaven)
VI. The perfect final
VII. Talk
VIII. Horses of apocalypse
IX. Black Rose
X. Lost Dream
XI. Ace of Spades (Motorhead Cover)
Check them out on Spotify and add them to your playlists!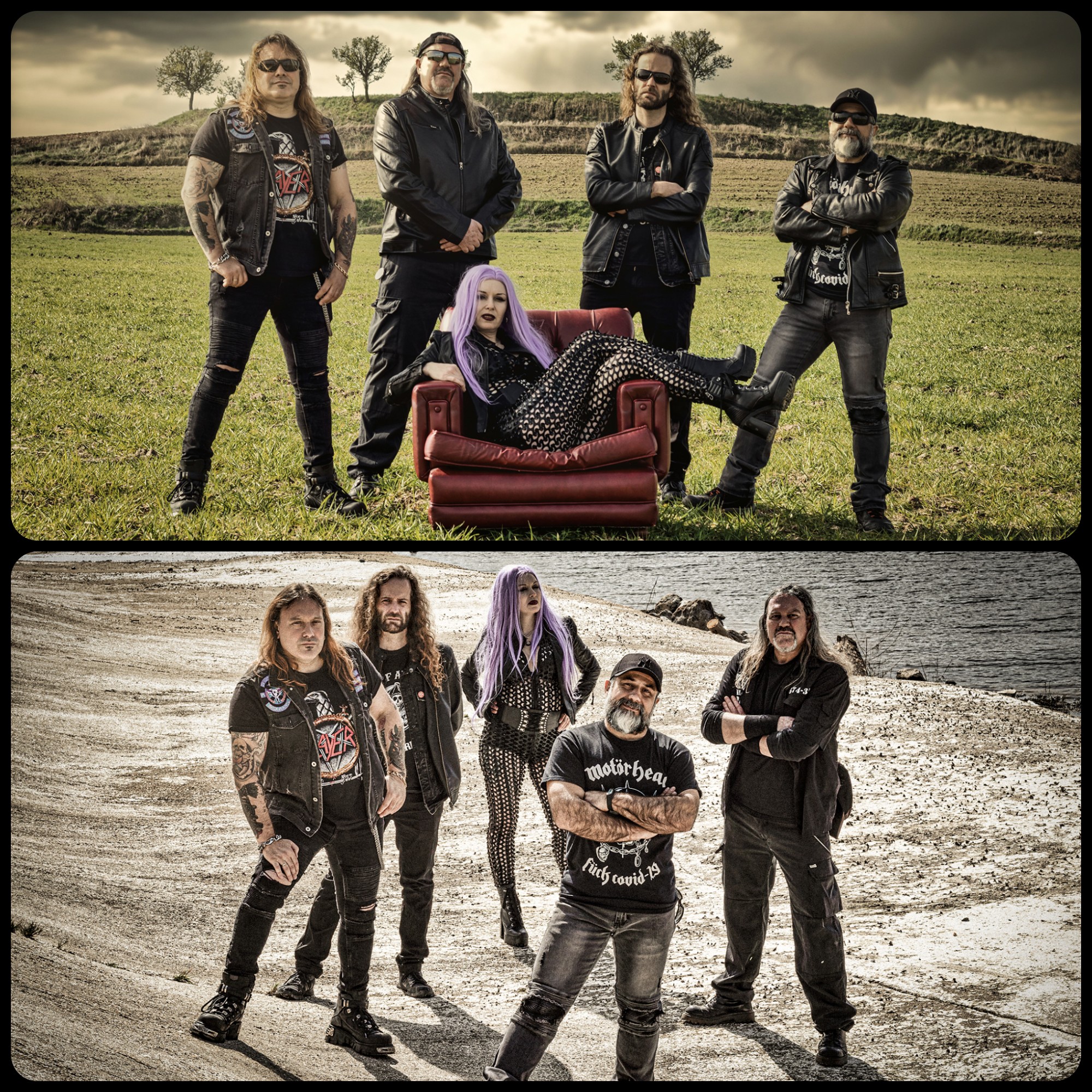 Lineup:
- Sheyla Sergio: voz
- Javier Rubio: Bajo
- Gorka RC: Guitarras
- Diego González: Guitarras
- Jose Angel koko: batería
Follow the band at these links:
https://www.facebook.com/1945oficial
https://www.instagram.com/1945_metal/
https://www.youtube.com/channel/UCcZvSYlHDCDJDg2jynuGPgg