SINSATION - I Am Man - Featured At The Total Sound Of The Underground - playlist by Lelahel Metal | Spotify!
 SINSATION - I Am Man - Featured At The Total Sound Of The Underground - playlist by Lelahel Metal | Spotify ! Check it out https://open.spotify.com/playlist/1FpArAQD8mKi7yrRESJ9iG
Release Date: August 16th 2023
FFO: Arch Enemy, Nervosa, Lamb of God
Location: Santa Barbara Ca
Sinsation are a vampiric metal band like no other. These gothic madmen and woman met playing in different bands at the Zombie Prom in 2019 and rapidly came to realize that the dark spirits of the universe wanted them to work together. They quickly assembled a stellar lineup out of the creative primordial ooze of the local Southern California scene and crafted a sound that reflected the influence of their sonic heroes ranging from Arch Enemy. Black Sabbath and Lamb of God.This rapidly developed into a style that was wholly their own. At first managed by Jaxxrock Entertainment, Sinsation saw success playing the legendary Viper Room in Hollywood and winning the Metal Meeting in Arizona. At the same time they started to release singles with videos, even through the madness of the Covid 19 pandemic. This slew of successes led to endorsements by TigerLuv Guitars, Warp Core Pickups, Poison Valley Clothing, Dirtbag Clothing, Coffin Cases, Pig Hog Cables, Intune guitar picks, Skull Strings, Shroeder Cabs. It also earned them a deal with TerrorCrew Production, AMG Records and later Kingside Records to help the band grow through their next few steps towards vampiric ascension. Now the band has a new front woman in Stacy McKiller, Sado the prodigy on lead guitar.
With the release of Up Until Now and Horns Up Fangs and the mighty Reaper's Underground Productions taking over management duties, Sinsation is ready to take the next step with a new album and videos on a new record label. This is all happening as the band continues to get heavier and lean into crafting and pulverizing a face melting live shows, videos, and recordings.With big things on the horizon and a legion of triumphs in the rearview mirror, none will be able to slow the mighty Sinsation. All that's left to do is join their undead horde and watch as these thrashers take on the globe!
Check out the video and subscribe!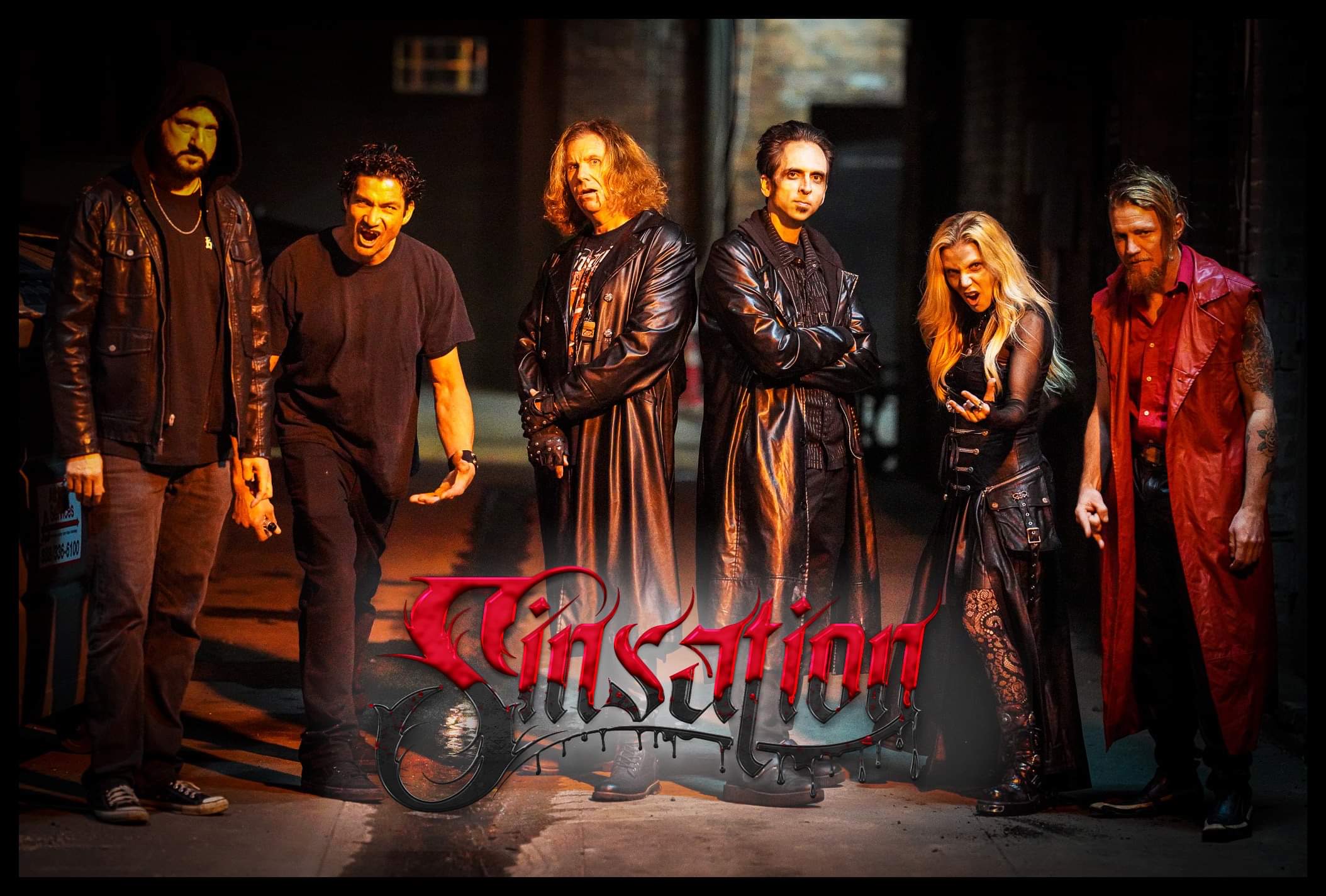 Follow the band here at these links:
https://www.facebook.com/sinsationvampires
https://open.spotify.com/artist/7zkNESiCUt0wzQsSwKzTrS
https://www.instagram.com/sinsation_official/
https://sinsationofficial.com/
https://www.sodeh.ca/
https://www.youtube.com/@sinsation_official2000