Helsinki (FIN) - Finnish Doom Lords Caskets Open have premiered the official video for "Tunnel Guard," courtesy of The Obelisk. The track is taken from forthcoming album Concrete Realms of Pain, the trio's fourth album, which will be released March 20 on Nine Records.
"Tunnel Guard" (official video premiere)
theobelisk.net/obelisk/2020/03/06/caskets-open-concrete-realms-of-pain-tunnel-guard-premiere/
Suicide plans in a nocturnal ski-jump tower, existential anxiety in a bleak sports bar, long walks in the shadows of the Central Park, Concrete Realms of Pain is a journey into experiences of loss and human suffering. Icicle sharp guitar leads guide the listener through sorrowful doom metal to gnarly hardcore punk parts. And of course the songs are enveloped by the band's trademark buzzing bass sound. Caskets Open have outdone themselves on Concrete Realms of Pain.
Concrete Realms of Pain was recorded and mixed at Tonehaven Recording Studio by Tom Brooke. It was mastered by James Plotkin. 
"Doom is engaged, internalized, reformed and deployed, and 13 years on from their formation, Caskets Open righteously hold onto a volatile sensibility. It is the depressive Helsinki three-piece's fourth full-length and it brings together nine songs for 46 minutes that alternate between willful slog and outright thrashing punk."
- The Obelisk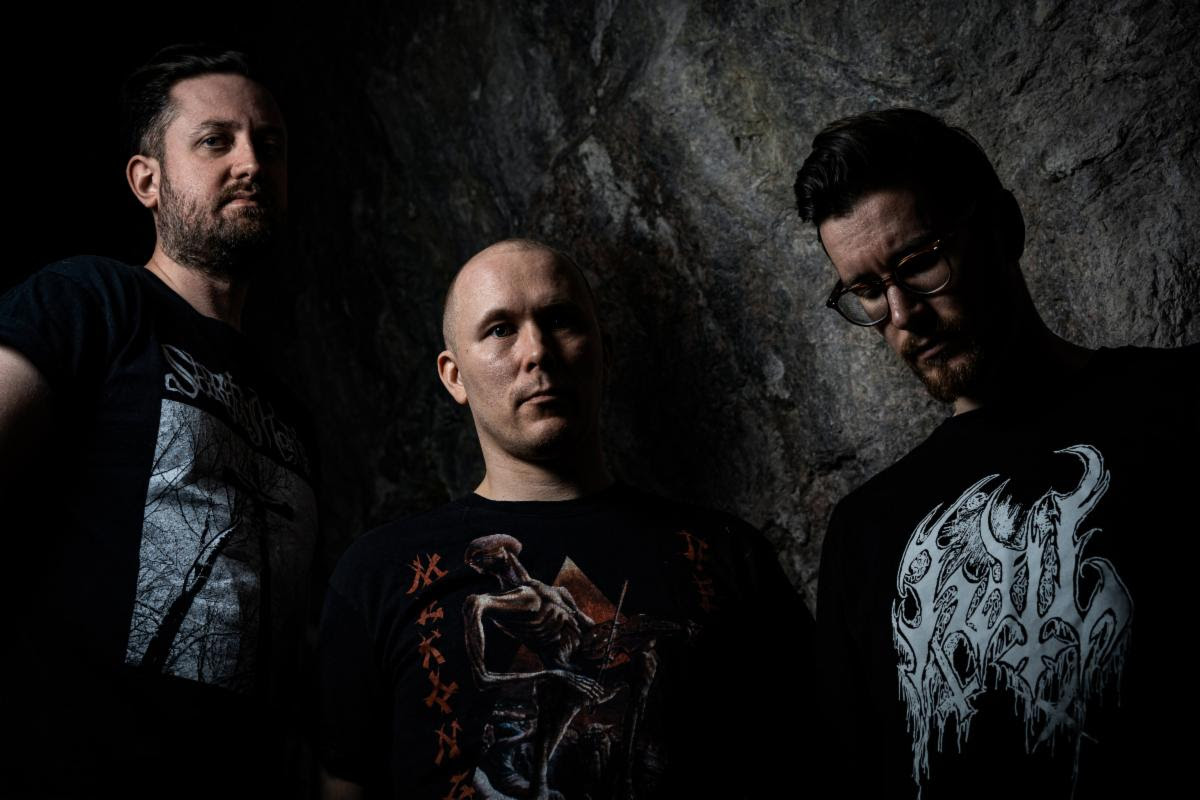 Photo Credit: Perttu Salo
BIO
Caskets Open was formed in the small and desolate town of Keuruu in 2007, but has been based in Helsinki for over 10 years. The band operates as a power trio that's stripped of everything unnecessary, yet still creates a massive sound. Throughout the years Caskets Open has warmed up the stage for bands like Church of Misery, Wolves In The Throne Room and Primitive Man, just to name a few.
Discography
But You Rule (Streaks Records) 2010 LP
To Serve The Collapse (Ranka Kustannus) 2014 CD/DIGITAL
Follow Nothing (Ranka Kustannus) 2017 LP/DIGITAL
Concrete Realms of Pain (Nine Records) 2020 CD
Line-up
Timo Ketola - bass, vocals
Antti Ronkainen - guitars
Pyry Ojala - drums
facebook.com/casketsopen/
casketsopen.bandcamp.com/
nine-records.com
ninerecords.bandcamp.com/
facebook.com/NineRecords/