Mark 'The Shark' Shelton Manilla Road passes Away age 60 R.I.P. Suspected heart failure due to heat exhaustion.
Manilla Road was playing Brande-Hörnerkirchen, Headbangers Open Air festival in Germany on July 26, 2018 in extreme heat.
Quote from a friend at the gig.
"Absolutely shocking!! He got sick after his show last night and they sent him to the hospital. Probably heart related. It's ridiculously hot here. Even at night it's about 30c. "
Singer of Manilla Road Bryan Patrick shared on his Facebook page:
"July 27th 2018: I'm very sorry to announce today that my long time brother and Best Friend since 1981 has passed through the Halls of Valhalla. Mark W. Shelton may you Rest In Peace! There will be more information within the next couple of days. There will be a Go Fund Me page set up in order to get Mark back home to his family. My heart is shattered. Please take time today to love your loved ones and hold them close." Via the MetalVoices
Robert Pilson from Noslip Records wrote this on his Facebook:
R.I.P. Mark Shelton, Manilla Road was one of my first introductions into a heavier rock back before bands like Metallica hit the scene, and I thank you for pulling me in....Rest Well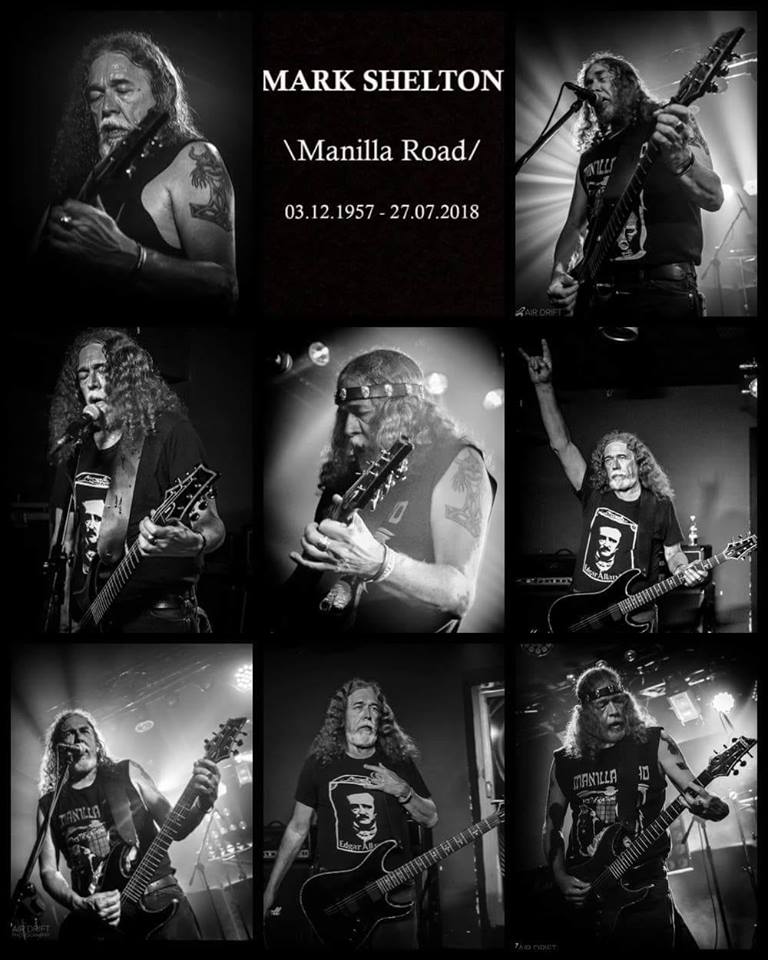 Photo by