Phantom (Mexico) - Hellspeed Death (Demo) - Reviewed by thoseonceloyal ! Check it out here at this link: https://thoseonceloyal.wordpress.com/2023/02/04/review-phantom-hellspeed-death/
Review by Sandre the Giant
Mexican speed metal band Phantom released their third demo of 2022 late in the year, just in December, and ever since I first heard them I was taken with that old school speed metal demo vibe they are putting down. 'Hellspeed Death' is out now through the band's Bandcamp
'Payback' kicks off with a thrashy riff and a raw high speed metal assualt. The production is thin but that gives everything a proper 'demo' feel. The music is stupidly catchy for what it is, pulling pieces from Venom, really early Slayer, even a little bit of early Mercyful Fate stuff too. 'Reaper's Bane' is a cracker, a real old school gallop to it while 'Handed to Execution' is full of 'Show No Mercy' inspired thrash. I can never seem to find enough of this kind of old school thrash anymore, but Phantom are really hitting a sweet spot. 'Death Crusade' is even faster, careening off into almost Sodom like territory.
'Onslaught' is exactly what it says on the tin, a rough and ready blackened speed metal barrage with a thick dirty bassline pummelling you under the barbed riffing. Phantom are a ferocious band, full of energy and fire and everything you could want in a hungry speed metal band with a real DIY ethos. Just listen to the kickass 'Speedhammer' and tell me you're not excited for what these guys can bring in the future. You'd either be a fool or a liar! - thoseonceloyal

Release Date: - December 28 2022
FFO: Venom, Razor, Slayer
Location: Guadalajara, Mexico
Phantom started in early 2021 with the objective of playing Fast, Raw, High-energy, sharp and loud Speed and Thrash, bringing back the roots of the genre. So far the band has just released a Demo called Hellspeed Death, and has played shows around Guadalajara including some local festivals and a show in the biggest venue around here, C3 stage during their first year as a band.
Support the band on Bandcamp!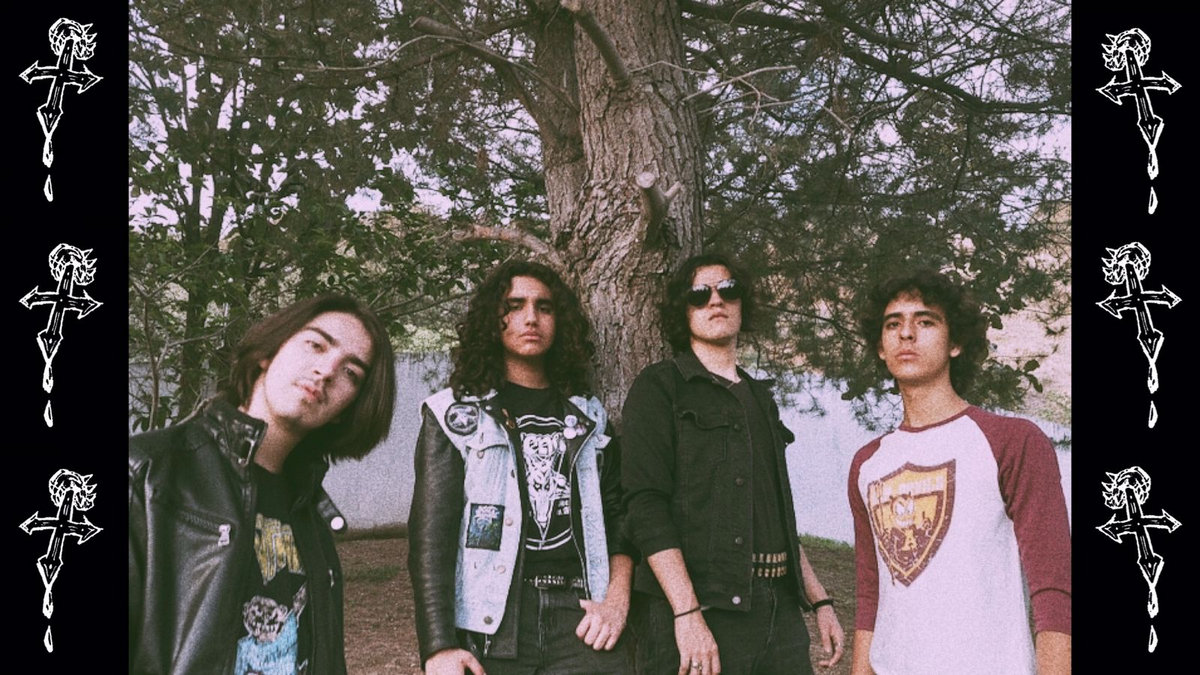 Follow the band at these links:
https://linktr.ee/phantomthrash
https://open.spotify.com/album/5X0ghL8fLfiOZy9ZMsNugh
https://phantombandgdl.bandcamp.com/album/hellspeed-death-demo
https://www.youtube.com/@phantomspeedmetal9081