Flyte Risk - Self Titled Album - Featured In Decibel Magazine Spot! Check it out here at this link: https://store.decibelmagazine.com/collections/back-issues/products/april-2023-222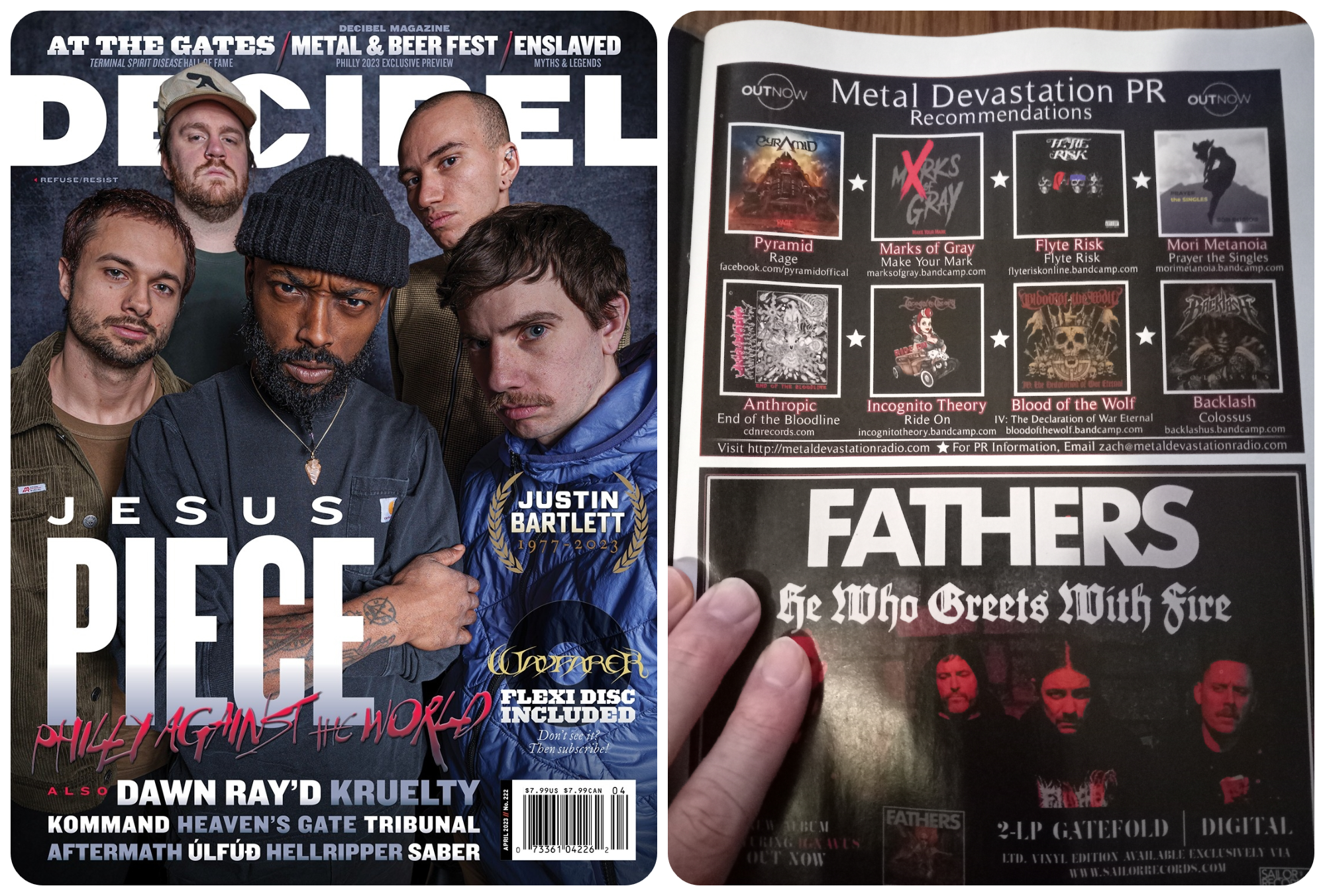 Release Date: September 03, 2022
FFO: Texas Hippie Coalition, Incognito Theory, Kill Devil Hill
Location: Southern Illinois
Short Bio:  These four gentlemen prove that it is indeed a very small world and that we are all connected. Was it coincidence that brought them together or destiny? Based out of Benton, Illinois; Flyte Risk evolved through many years on the road. Inspired by countless artists and musicians. All four members were on their own paths which all merged together and took root in Southern Illinois. Joey Frey (Vocals) - His voice was given to him by his grandmother. His mind and body were trained by the teachings of Bruce Lee. The soul of Flyte Risk.
Jeff Howe (Bass) - Has been bringing the thunder his entire adult life. Has opened for bands such as Crowbar. His musical family is found. The backbone of Flyte Risk.
Rick Pendergast (Guitars) and Skylar Pendergast (Drums, Samples, Effects, Recording/Producing) - The elder has trekked down Rock and Roll Boulevard ever since cutting his teeth in a band called Inner Sanctum with Mike Portnoy and Adam Barbasso. The driving force of Flyte Risk. The younger, the wunderkind, has been a rock star since before he could walk. Winner of countless talent contests. Only a fear of flying kept him from starring on The Ellen Degeneres Show and America's Got Talent as a young child. The heart of Flyte Risk.
Check out this video!
Follow the band on Spotify and add them to your playlists!
Also available on Apple!
Support the band on Bandcamp!
Follow the band here at these links:
https://www.facebook.com/flyteriskonline
https://www.youtube.com/@flyteriskonline
https://www.instagram.com/flyteriskonline
https://www.twitter.com/flyteriskonline
https://music.apple.com/us/artist/flyte-risk/1635038078
https://open.spotify.com/artist/4BawVtVC0i5FmBM5LeUZ4g
https://music.amazon.com/artists/B0B7ZTB4MK/flyte-risk
https://soundcloud.com/flyte-risk
https://flyteriskonline.bandcamp.com/album/flyte-risk
https://flyterisk.online/