Cthulhu Dreamt (USA) - Liminality - Reviewed & Featured By Metalized Magazine ! Check it out here at this link: https://www.metalized.dk/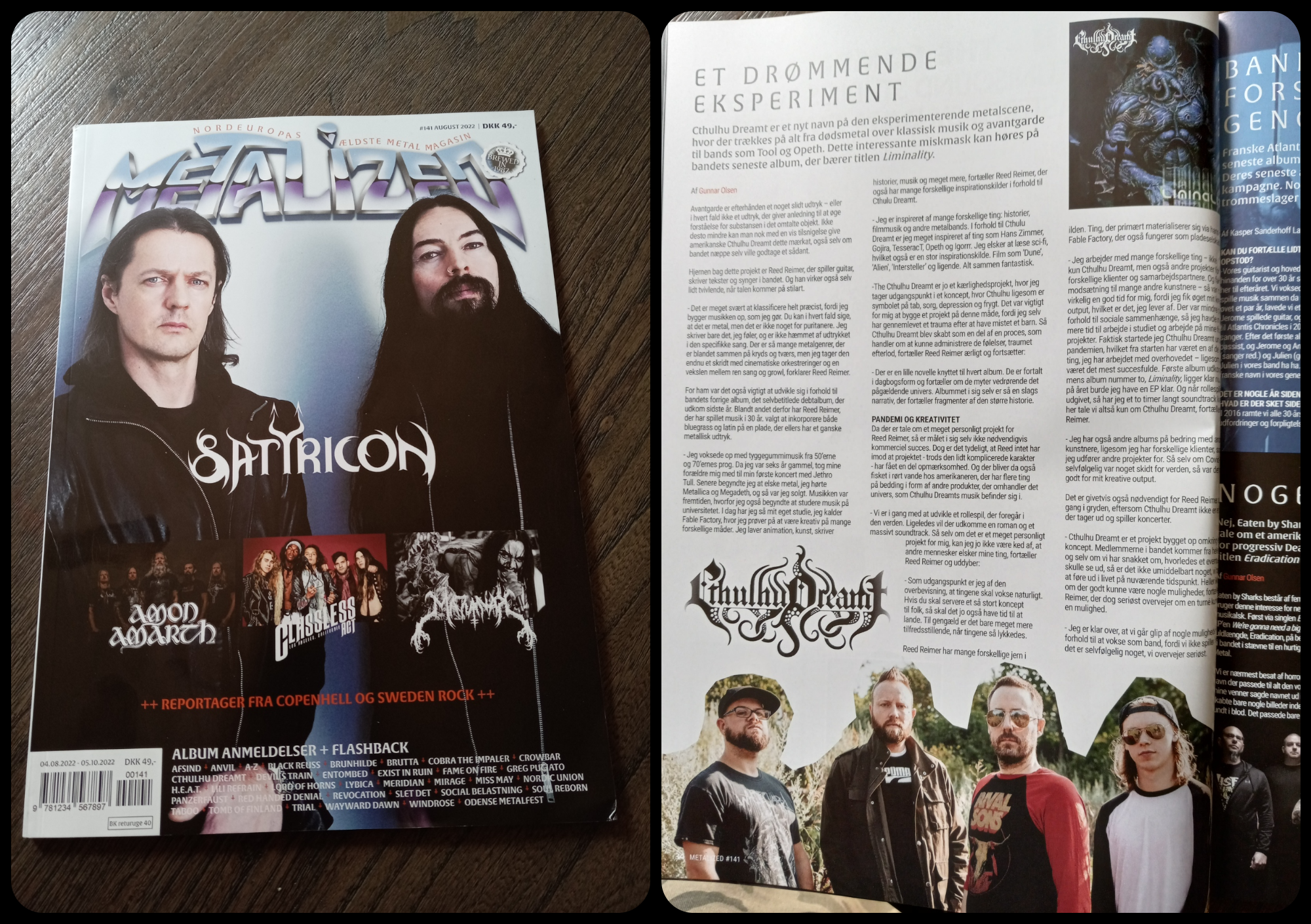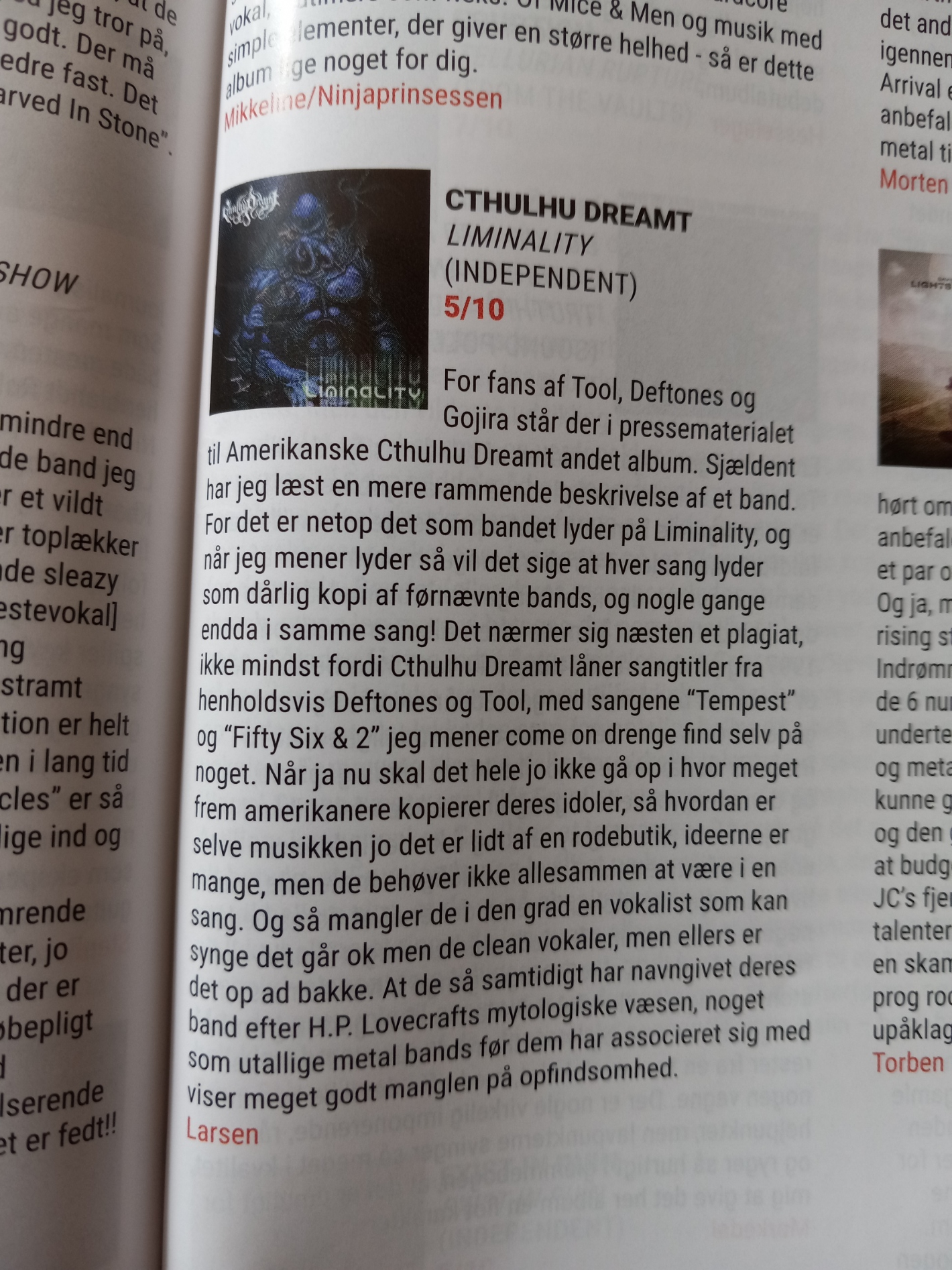 Release Date: March 31, 2022
FFO: Gojira, Deftones, Tool
Location: Minnesota, USA
Short Bio: Created to tell a story as only can be done through music, Cthulhu Dreamt explores ideas of loss, grief, depression and fear and takes listeners through a musical kaleidoscope of genres from heavy to ambient.
Check out this video!
Check them out on Spotify and add them to your playlists!
Support them on Bandcamp!
Also available on Apple!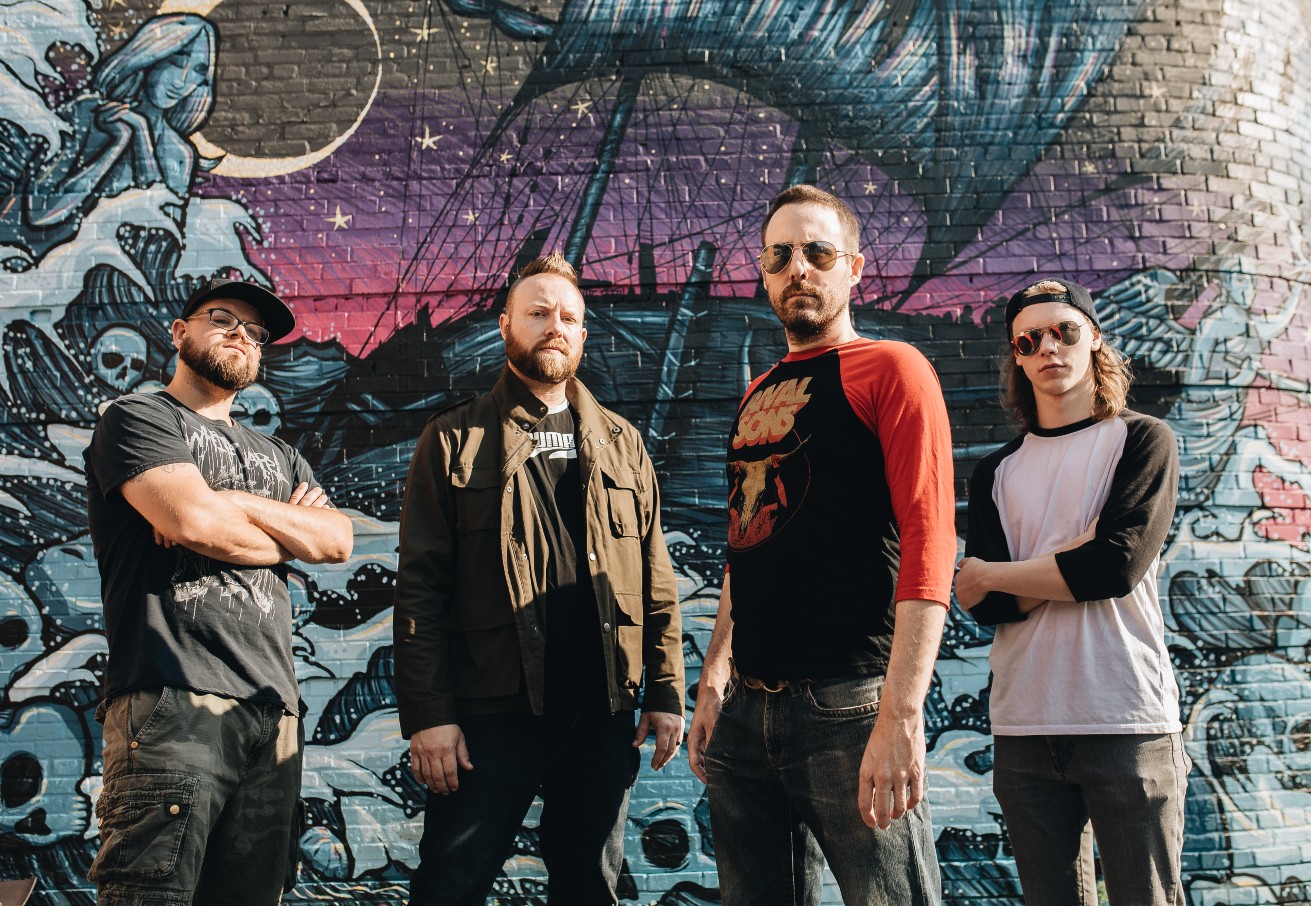 Follow the band at these links:
https://www.instagram.com/cthulhu.dreamt/
https://www.facebook.com/CthulhuDreamt/
https://mobile.twitter.com/cthulhudreamt
https://cthulhudreamt.bandcamp.com/album/liminality
https://open.spotify.com/album/59LowFMYJcOutKDa8cqoWW
https://music.apple.com/us/album/liminality/1606751313
https://www.youtube.com/channel/UCs4qkfcsaRQCRV3rcGzPCfA
https://smarturl.it/CD-Liminality