Antipope - Rex Mundi - Reviewed By metal-digest ! Check it out here at this link: https://metal-digest.com/2023/01/13/antipope-rex-mundi/
          When progressive metal is done right, it is a chef's kiss of appreciation as all its composite components come together to deliver a tour de force of musicianship. One band who have been capable of smashing this sound time and time again are Antipope and now, the band are back with their latest opus 'Rex Mundi'.
                What the listener gets here with 'Rex Mundi' is once again the Finns reaching into religious history as 12 tracks cut through the history of the Albigensian Crusade/Cathar Wars where the Pagans of the Baltic lands were subjected to brutal conversions to Christianity. To accomplish this feat, Antipope blend melodic heavy metal with extreme sounds and splice it into their progressive metal base sound. 'Rex Mundi' is wonderfully produced and every nook and cranny is allowed to shine as through tracks such as 'Church of Wolves', 'Twilight of the Grey Gods' and the epic 'Rex Mundi Aeternum' allow the listener into a explore an overlooked dark chapter in history that is massively forgotten.
                'Rex Mundi' isn't immediately likeable and there is a lot to chunk through. However, with a few listens, this album becomes very endearing, and Antipope once again show that 'Rex Mundi' continues their creative streak. Anyone looking to find a great album that doesn't quite neatly fit in a pigeonhole with some fantastic historical content, then 'Rex Mundi' is the place to be. - metal-digest

Release Date: October 28, 2022 
FFO: Sentenced, Dark Tranquillity, Rotting Christ
Location: Finland
Finland's icons of melodic and progressive metal return with their highly anticipated 6th album "Rex Mundi". A through-and-through concept album is set in the 1200's based on the Albigensian Crusade / Cathar Wars, delivering 11 bold tracks of progressive, melodic and deeply conceptual metal unrestricted by the confines of any singular genre. The bloody, brutal and tragic story of the birth of the Inquisition and the rise of the church of Rome as the spiritual super-power of the era is backed by melodic yet heavy guitar rhythms which breathe with acoustic segments, all interspersed amongst monster metal riffs and searing drum grooves. The album showcases a depth and range of sound and variation demanded by the epic, brutal, and tragic story told on "Rex Mundi". 
The ever transforming but always recognizable, progressive, melodic heavy metal artisans Antipope are a staple in today's modern hard music scene. Since their founding in Oulu, Finland, in 2004 they have released 5 full length albums, "Desert" (2010), "House of Harlot" (2011), "3 Eyes of Time" (2013), "Denial / Survival" (2017), culminating with 2020's break-through release "Apostle of Infinite Joy" on Fertile Crescent / Moribund Records. Building on the foundation of 1980s heavy metal and 1990s black metal, Antipope has not shied away from making excursions into realms of industrial, gothic, and doom metal during their career.
Check out this video!
Follow them on Spotify and add them to your playlists!
Support them on Bandcamp and add them to your collection!

Cover artwork and sleeve artwork: Danny Gonzalez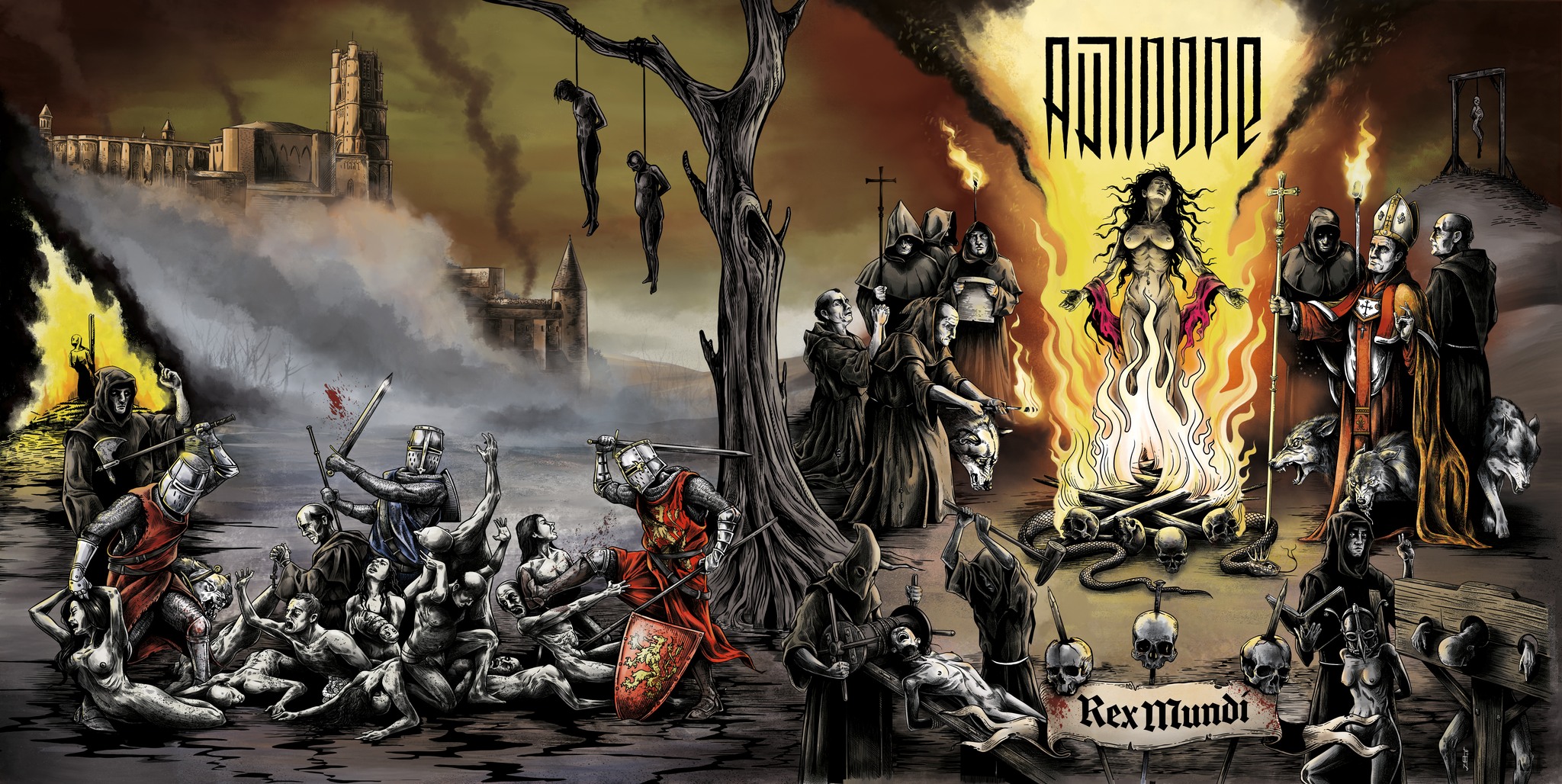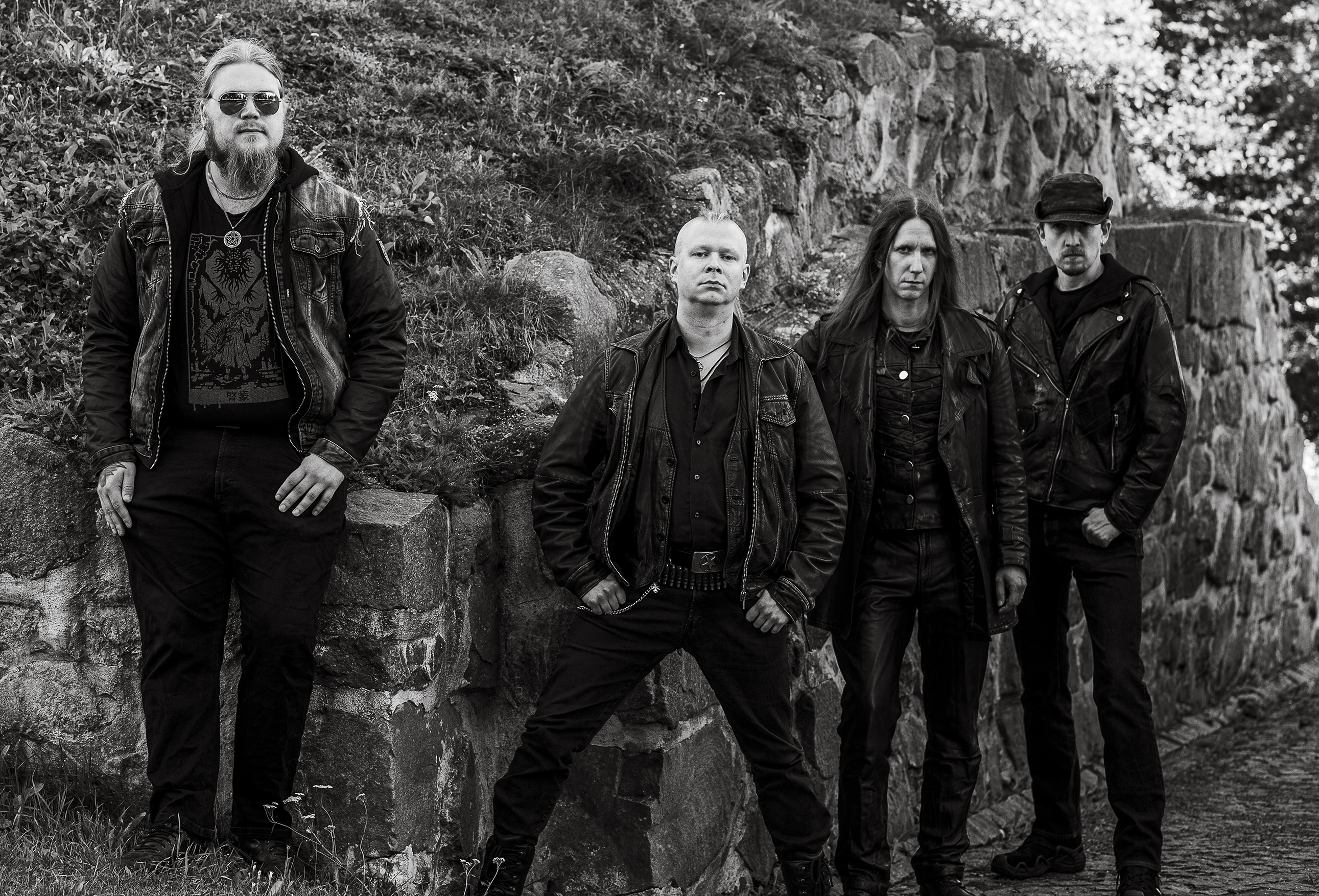 Follow the band and label at these links:
https://www.instagram.com/antipopeofficial/
https://www.facebook.com/Antipope/
https://twitter.com/antipope_band
http://www.antipope.info/
http://www.moribundcult.com/