Pit Lord (USA) - Gallery Of Skewered Swine - Reviewed By actainfernalis ! Check it out here at this link: https://actainfernalis.com/2022/10/30/review-1426-pit-lord-gallery-of-skewered-swine-english/
After two EPs in 2018 and an album in 2020, the American Death Metal duo formed by Lyndon Ehlers (Forgemaster, Crater, Synapse Misfire) and Dan Freitag (Crater, Xenospawn) announces the release of Gallery of Skewered Swine, their second album.
The festivities begin with Gallery of Skewered Swine, a rather dissonant composition which will finally reveal an efficient and jerky rhythmic in the most impure tradition of Death Metal. Riffs are simple but effective, accompanied by massive screams and a very present drumming, then a tasty sample leads us to Conquering the Bone, another catchy and aggressive track which keeps the previously used elements. Automatic drums contrast with the riffs' raw rage before Forever Ale'd comes to offer us a new dose of thick riffs completed by worrying and very Old School leads. The track also includes a sample which reminds us of Brutal Death influences, then Sons of a Northern Breakfast offers cold Black Metal roots which perfectly fit with this martial basis which also welcomes some orchestrations on the final. Get ready to dance with Hell Hath no Fieri and its childish samples followed by the violent riffs' pure and raw aggressiveness, which combine speed and chopped patterns. Nuke the Sauce, the longest track, builds an oppressive cloud before launching the assault with some simple but heady aggressive riffs, then the rhythmic slows down and gets dissonant before welcoming some airy melodies. The mix is quite original, but dissonance will be strengthened again, followed by a new lull, a final explosion, and Crispy Ribs, a track which draws from Old School Death Metal as well as from bloody leads. There is a very groovy and crushing part on the final before Butchers from Beyond returns to more raw patterns which dip into Black/Death. The band feeds its riffs' darkness with regular hits and heavier elements, then the album closes with Burgers'n'Dawgs, a Grindcore/Death'n'Roll oriented track, which lets jerky riffs include some samples to complement screams.
If you're looking for pure and raw efficiency, Pit Lord will give it to you. Under its comical and sometimes parodic airs, Gallery of Skewered Swine remains a good album, which mixes Old School Death and several other influences. - actainfernalis

Release Date: November 5th, 2022
FFO: Cannibal Corpse, Bolt Thrower, Morbid Angel, Malevolent Creation, Goatwhore, Skinless, Vital Remains
Location: Davenport, Iowa
Short Bio: Pit Lord unapologetically combines death metal with a passion for grilling meats. With riffs cooked directly over flame, they work to spread their divine message of gluttonous, extreme metal. The new album also contains a track called '
Crispy Ribs' featuring a
guest vocal spot by Sherwood Webber of Skinless! Pit Lord is an independent and self-produced band!
Check them out on YouTube!
Follow them on Spotify!
Also available on Apple!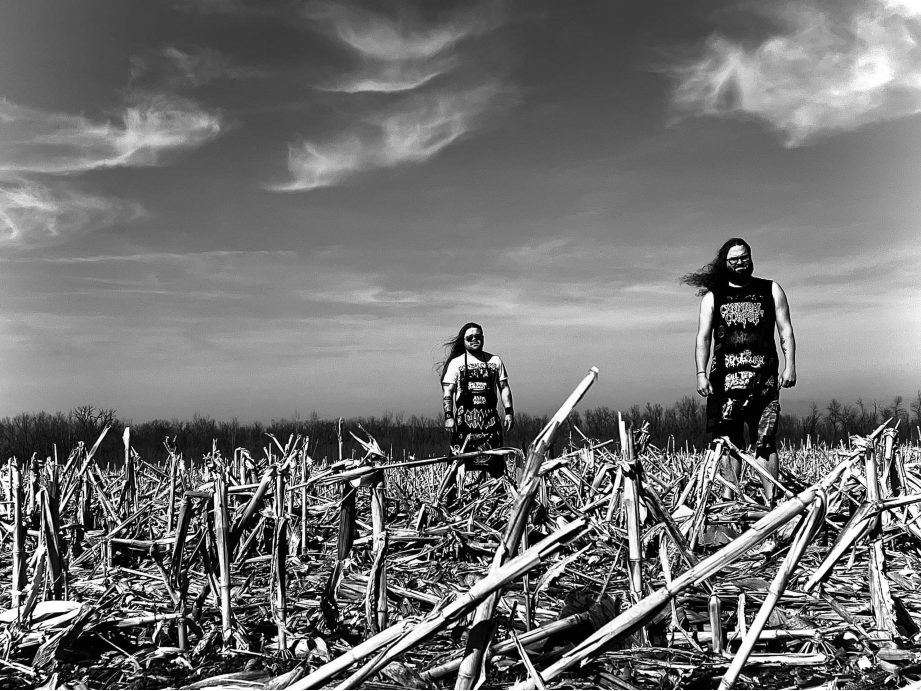 Follow the band at these links: