Ubruxum - Mucho Bruxismo - Reviewed By Metal Digest ! Check it out here at this link: https://metal-digest.com/2022/08/10/ubruxum-mucho-bruxismo/
Let's face it, duos aren't just resigned to black metal oddballs and indie/alternative rock wankfests. The duo has now expanded into the death metal/grindcore market with the Ubruxam releasing their debut album 'Mucho Bruxismo' being released last year.
                When it comes to mixing death metal and grindcore, these Canadians know exactly what they're doing because 'Mucho Bruxismo' comes out the traps swinging with all the blood, guts and gore that the listener could ever want. In the great words of 'Wolfenstein', I AM DEATH INCARNATE!' because this is an absolute bomb of amphetamine sulphate washed down with a Red Bull with the drums skipping like tachycardia whilst the claw hammer guitars and vocals smack the listener repeatedly in the face with a metaphorical claw hammer until they look like one of Peter Sutcliffe's roadside sex workers. This means that tracks such as 'Bashed to Ashes Crushed to Dust', 'Whores and Sores' and 'I Must Kill You' might read like Ted Bundy's porno collection, but it does have all the sensibilities of Genocide Pact, Napalm Death and Terrorizer coupled with those early releases from Cannibal Corpse and Carcass.

                By now, we know what this album is going to sound like and yes, it sounds like that. This isn't exactly anything new, but then again, who cares? It sticks to its guns, slices and dices and gives the meat suit a good old rodgering. Decent? Yes - Metal Digest
Release Date: October 31, 2021
FFO: Genocide Pact, Napalm Death, Terrorizer 
Location: Canada
Not your granddaddy's metal, yank your teeth out to Ubruxum! Ubruxum are a 2-piece Canadian deathgrind metal band from Toronto. Formed by guitarist Jim Kollins and bassist Daniel Andreas. Since 2019, they have been pioneering a new subgenre they call Teeth Grinding Metal. This new style of metal fuses intense elements of grind core and death metal, that will make a non-bruxer grind their teeth. First full-length album Mucho Bruxismo released Halloween 2021 in digital and CD format. With Jim on guitars and vocals, and Daniel on bass and vocals, Mucho Bruxismo showcases Ubruxum's brutally aggressive short-fused personalities throughout 13 violent life-threatening tracks. Mucho Bruxismo examines themes of death and vomiting dental gore. No laws no religion, only Ubruxum. Inspired by the criminally insane, the band is currently working on a new concept EP called 'Bruxumaniacs', that they plan to release in May 2022. For updates, you can follow the band on social media!
Check out this video!
Check them out on Spotify and add them to your playlists!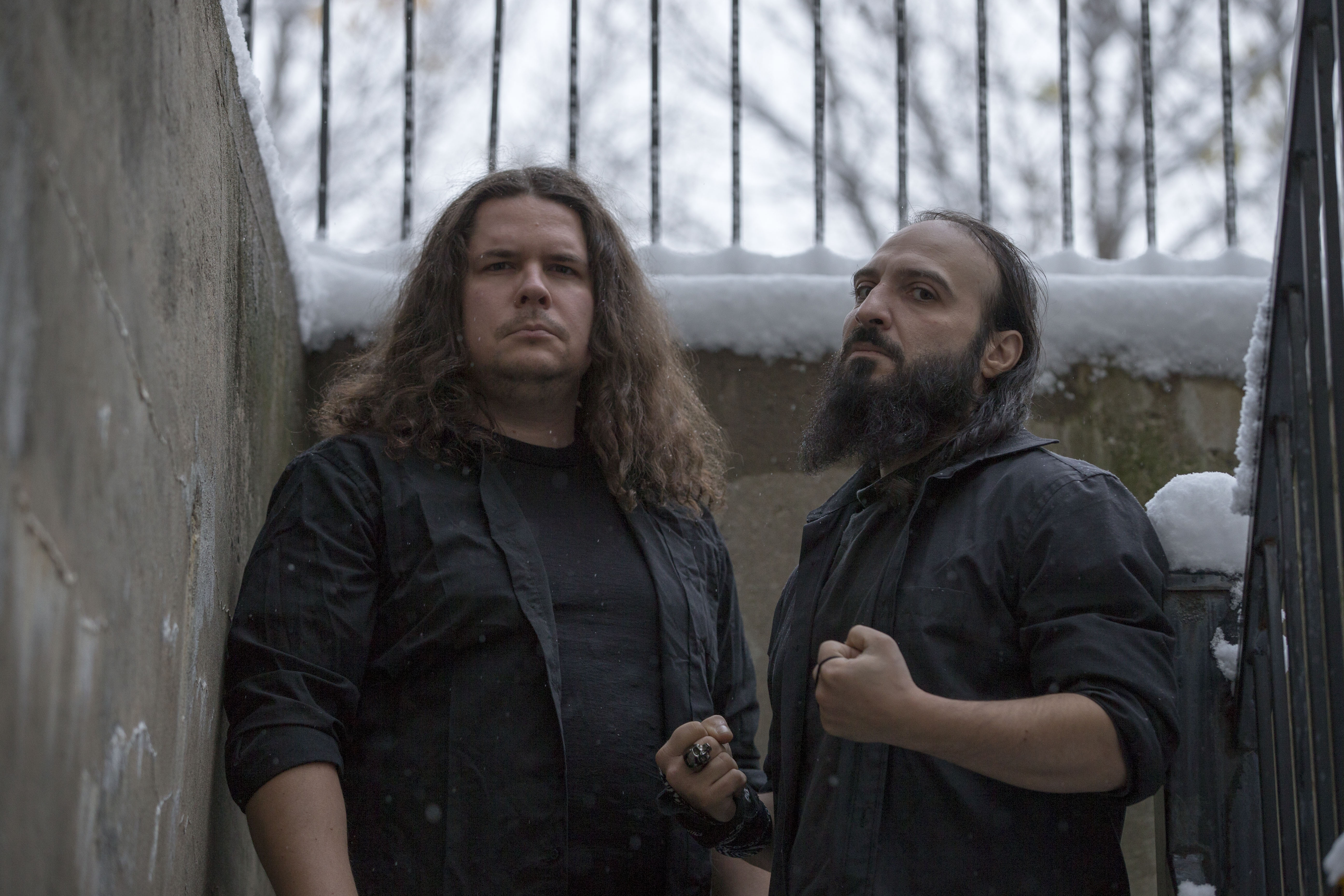 Follow the band at these links:
https://ubruxum.bandcamp.com/
https://www.instagram.com/ubruxum/
https://www.facebook.com/Ubruxum/
https://www.youtube.com/channel/UCkKE9BIvzULj4yLWF6_rvbw
https://twitter.com/ubruxum