2020 has negatively impacted the music industry with no signs of stopping in the near future. Artists and music lovers have watched tour after tour cancel and the impact has had a catastrophic toll on our music venues. Seattle rock band PALOOKA wanted to step up and put their voice behind live music venues and raise awareness on how to help them. 
Live music venues and their staff have been effected large numbers. As each month has passed under the pandemic restrictions venues have been placed under, we have seen new announcements that beloved music venues have had to close their doors permanently. While PALOOKA understands the efforts being made to control and slow the spread of covid-19 they also felt they had to take part and do something to help raise awareness about our local music venues and the organizations helping them along with the national level organization helping venues across the country.
In the immediate Seattle/Washington area Keep Music Live WA (#KEEPMUSICLIVEWA) and Washington Nightlife Music Association (#WANMA) are working to help our venues. On the national level, NIVA (National Independent Venue Association, #SAVEOURSTAGES) is working to raise awareness across the United States.
The band would like to urge music fans to check out these organizations and help them where they can. When this pandemic is finally over, the hope is that as many venues as possible will be saved from closure and live shows will be back stronger than ever.
PALOOKA felt that releasing a live video for their single 'What's Wrong With Wanting Everything' that was recorded at their last live performance would remind music fans how much live music means while at the same time thank their fans who come to live gigs and support the music scene. This video was recorded in November 2019 at the independent Seattle music venue, El Corazon.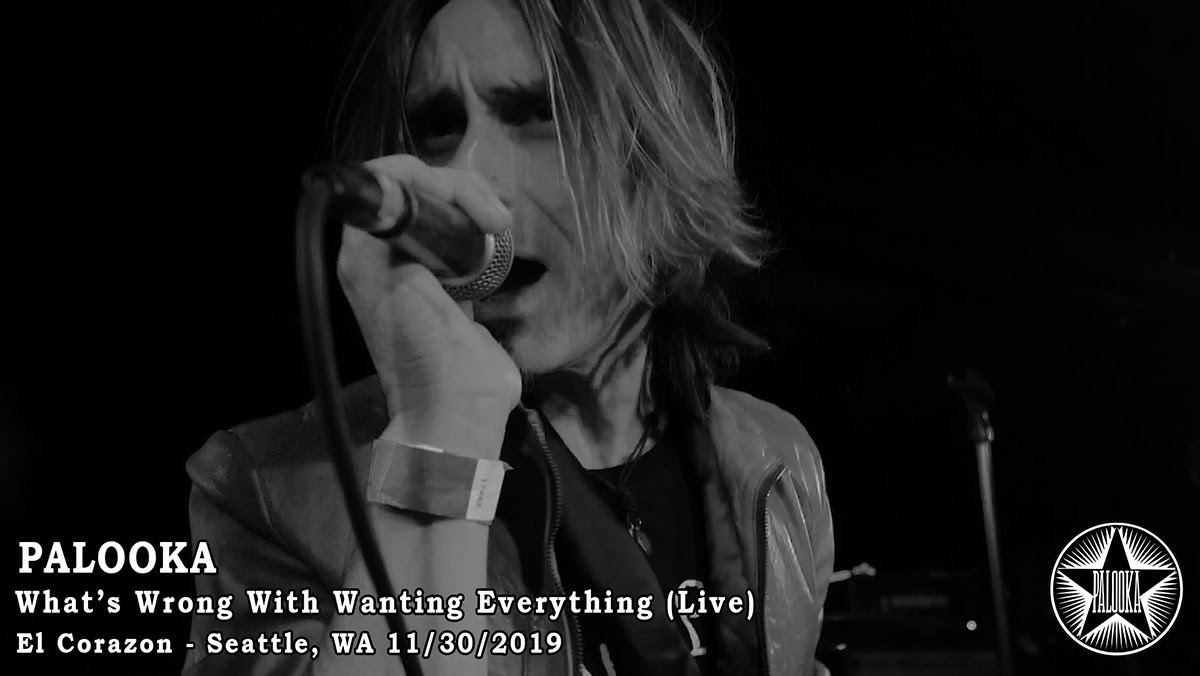 WATCH 'What's Wrong With Wanting Everything'

 
Connect:
Keep Music Live WA
https://www.facebook.com/KeepMusicLiveWA
Washington Nightlife Music Association
https://www.facebook.com/WANMA2020
NIVA: National Independent Venue Association
https://www.nivassoc.org