EIHORT - Consuming the Light - Reviewed By Metal Division Magazine ! Check it out here at this link: https://www.metal-division-magazine.com/cd-reviews/cd-reviews-e/eihort-consuming-the-light/
"Consuming the Light" is long enough and yet too short to capture the work in one run. EIHORT are huge and dark, unfathomably black. No streak of light penetrates to the spreading darkness. The double bass booms menacingly, the whining is nasty, almost compulsive and the string fraction completes the frame, in which it tirelessly heats up the tension to the boiling point again and again. EIHORT stifle every glimmer of hope for a gentle moment break with overwhelming force. "Through The Oil and Blood" climbs to the top of the album with mischievous beatings and quirky, dissonant riffing – brutal! But even if EIHORT slow down the tempo, there is no willingness to compromise, "Holy Venom On The Lips of The Whore" is as relentless as it is captivating, even hypnotic in the second half of the song.
Irreconcilably, EIHORT spread an incredibly threatening mood in which every thought of escape is shattered by the pent-up anger. "Oblivion" wears down at the latest with the desolation of the middle part. Bittersweet, however, is the fact that EIHORT nevertheless make their songs completely gripping, develop an incredible groove throughout and are ultimately only able to let the devastating effect of their music on the listener work. In any case, the fact is that EIHORT enforces its concerns with multifaceted methods and they undoubtedly succeed in doing so. - Metal Division Magazine !
Release Date: June 25, 2022
FFO: Vulture Lord, Black Altar, SAMAEL
Location: London, UK
EIHORT is a new Black Meal band based in London feat. Album is released by the new sub label of Odium Records - Underground Kvlt Records. Consisting of experienced musicians. "Consuming the Light" are 6 tracks written, recorded and produced between 2020 and 2021. This album also includes a SAMAEL cover from the pioneers of underground extreme metal in Switzerland. Cover art by Robert A. von Ritter.
You can order it at:
www.odiumrex.com/webshop or www.odiumrecords.bandcamp.com
Check out the videos!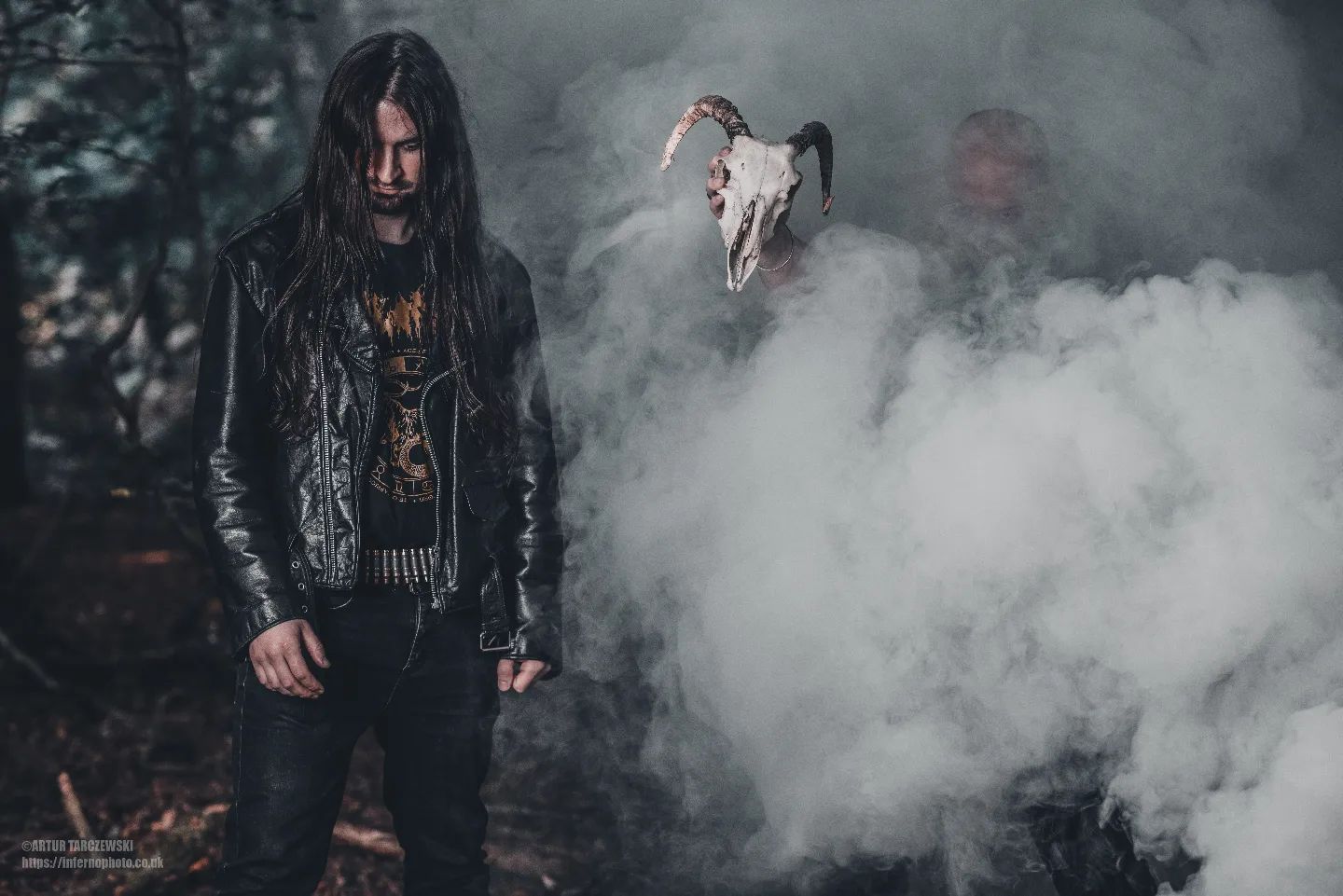 Follow the band at these links:
https://www.facebook.com/EihortOfficial
https://odiumrecords.bandcamp.com/album/eihort-consuming-the-light
www.odiumrex.com
www.facebook.com/odiumrex
www.instagram.com/odiumrecords
www.odiumrecords.bandcamp.com
www.youtube.com/odiumrec