Icreatedamonster - Blisstonia - Reviewed By The Killchain Blog ! Check it out here at this link: https://thoseonceloyal.wordpress.com/2022/08/01/review-icreatedamonster-blisstonia/
Australia's take on the more modern and technical metal genres has always set them apart from everywhere else, and Perth's Icreatedamonster have thrust themselves into that conversation with their new release, 'Blisstonia', which is out now through various streaming services.
'Spaceship to Blisstonia' has everything you could want in this kind of music; a djent loaded double kick festival of riffs and deep growls, collaborating with spacey melodies and then a full on clean section in the middle that brings us back into an anthemic closing section. There's a fine line between genuinely interesting progressive metalcore/djent and utter turgid, sub-Periphery guff and Icreatedamonster are well on that right side of it for me. 'Red Label' isn't quite as strong a followup, but it has some really cool jarring Meshuggah-esque riffs that bend around some electronic sections that try for new avenues. 'Crescent' is a more straightforward piece, and really benefits from a powerful closing section with soaring clean vocals dropping into a furious last ten seconds, while the chugging brutality of 'Wildfire' is pure modern deathcore breakdown heaven. It reminds me of when I first heard Protest the Hero in 2008, or even the terminally underrated Scar Symmetry; bands who helped build this blueprint of progressive metalcore.
The interplay between clean and growl vocals is often a sticking point for me, as a lot of bands don't even seem to try to create something that sounds organic in the switch. Icreatedamonster don't often have that issue, although I did notice it sometimes. The relatively seemless switches between jagged riffing and smooth melodic beauty in the likes of 'False Gods' feels custom built to send crowds crazy, and the more thoughtful 'Eulogy' closes us out in a surprisingly melancholic fashion. It has become a genre that I am really beginning to move from a guilty pleasure of a few years ago into something I can really enjoy more often in the daylight. 'Blisstonia' is full of really enjoyable moments, and while there's the odd little thing I could see ironed out, Icreatedamonster are a band whose work has really grown on me recently. - The Killchain Blog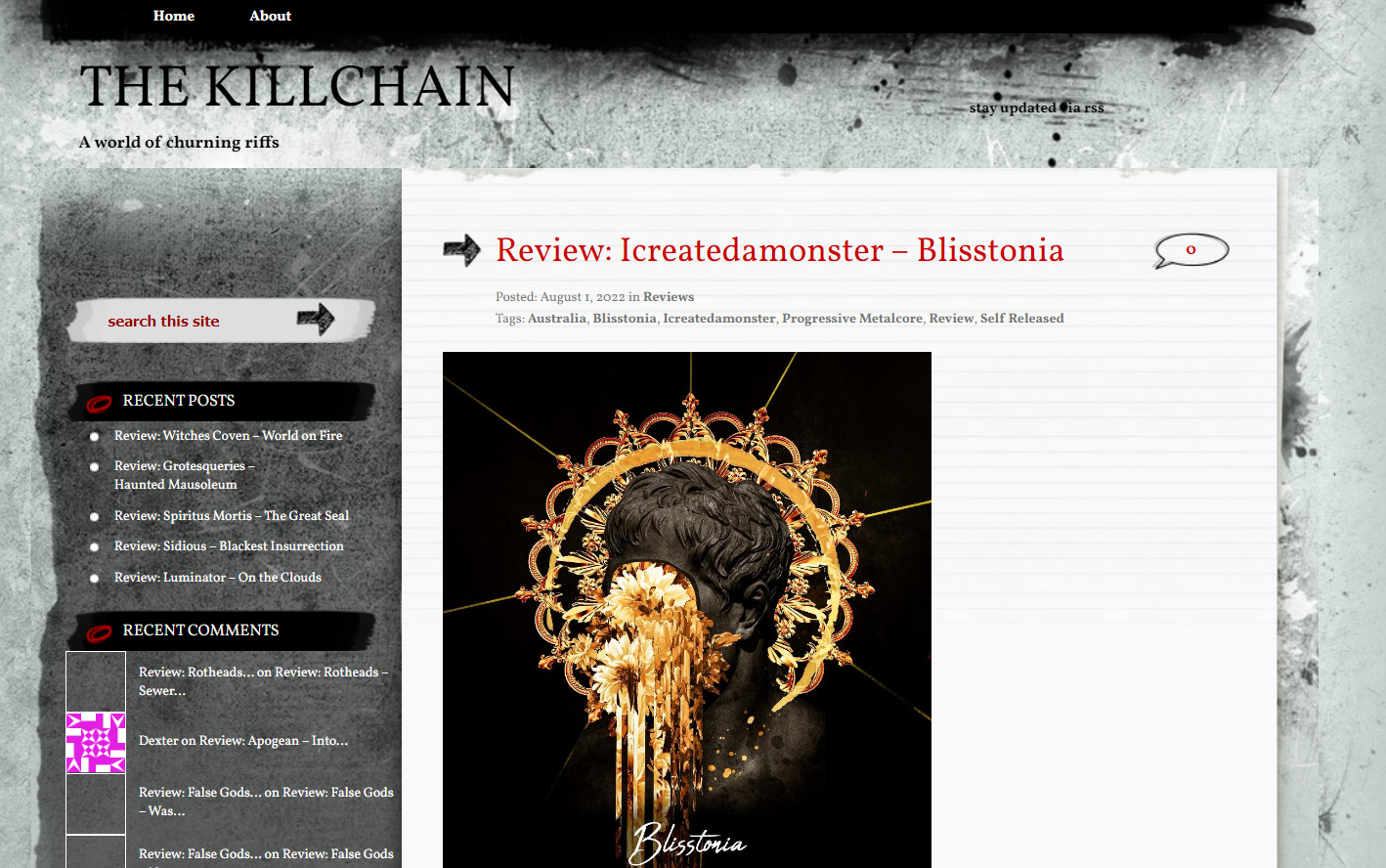 Release Date: 21st June 2022
FFO: Veil Of Maya, Erra, Polaris 
Location: Perth, Australia
Short Bio: Created in the depths of Perth, as a product of Guitarist/Vocalist Jordan desire to incorporate soaring choruses and filthy breakdowns with the complex melodic and rhythmic content associated with the big names of Progressive Metal/Rock. Their line-up consists of Jordan Hood (Vocals), Jordan Theseira (Guitar/Vocals), Jarred Carey (Bass), Will Hunt (Drums) and Jon Flynn (Guitar).
Check out this video!
Check them out on Spotify and add them to your playlists!
Also available on Apple!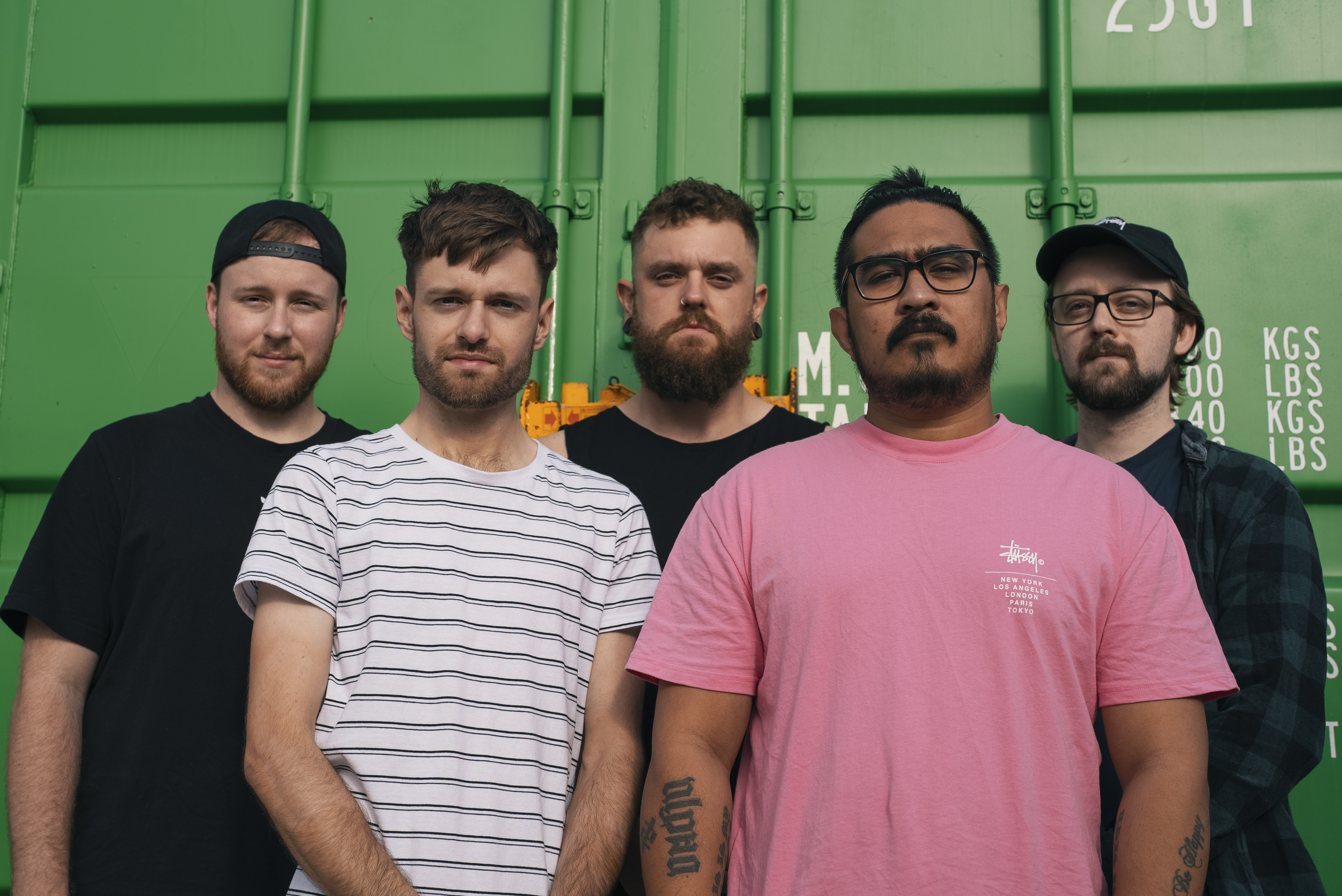 Follow the band at these links: