New Promo: ORDAHLIA NERA - Mask of Broken Glass - (Dark Symphonic Metal) (Universal Music - E-Grapes)
Release Date: 27 October 2023
FFO: Within Temptation, Lacuna Coil, Battle Beast
Location: Milan, Italy
ORDAHLIA NERA, the new Italian dark symphonic metal band distributed by Universal Music,  has released MASK OF BROKEN GLASS, first studio album.
The full length, consisting of 10 tracks, including the single "Elizabeth Ann Short" and a cover of "The Look" by Roxette, is now available globally for streaming and digital download at this link:
    "Mask of Broken Glass represents our fragility, the desire to hide our Self in order to please others. In reality, those who know us can see beyond that glass mask and sooner or later everything shatters and makes us appear for what we are. We should always be honest, first of all with ourselves, accept ourselves and if possible improve." - Vanna Basso, frontwoman of the band.
The album's cover is an artwork created in mixed engraving - painting technique by the Italian artist Alessandro Carozzi, who describes it:
"The angel woman wants to rise with her heavy black wings, overcoming the ancestral fear of man in freeing her purest, most complete and crystalline energy, without prejudice. A dark and overflowing lurking force that conceals the will to reach without fear and hesitation one's fate."
The lyrics, entirely written by Vanna are about feminicide ("Elizabeth Ann Short"), the horror of war "Bloody Nightmare", love, nature, courage, faith and personal growth.
The band will present each song, in more detail, over the next few weeks, through 8 lyric videos and descriptive posts on their social pages.
Check them out on YouTube and subscribe!
Follow them on Spotify and add them to your playlists!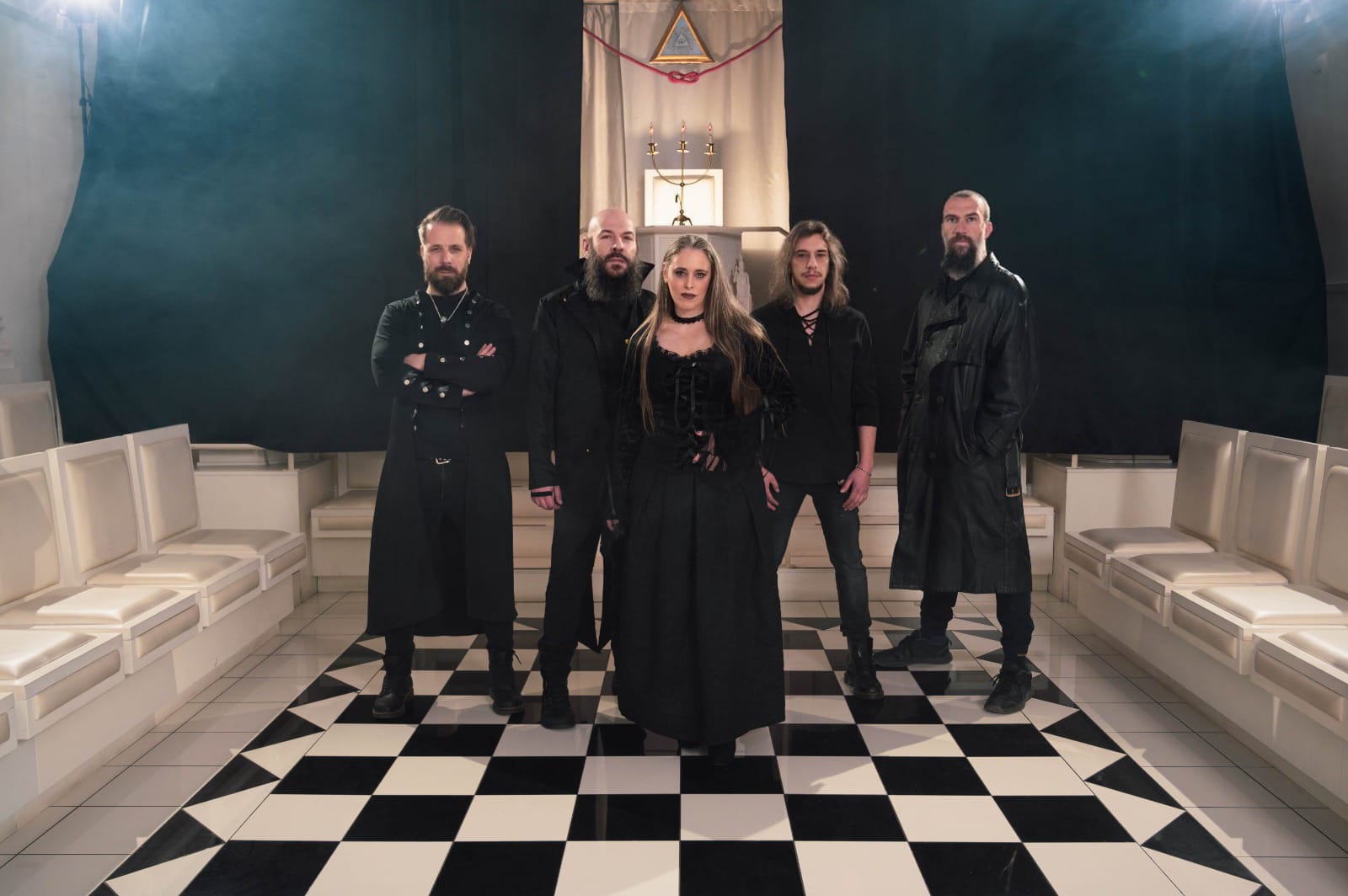 Follow the band at these links:
https://www.youtube.com/@OrdahliaNera
https://www.facebook.com/ordahlianera/