Lumberhead - ERASE - Reviewed By Metal Digest ! Check it out here at this link: https://metal-digest.com/2022/07/29/lumberhead-erase-ep/
Groove and southern metal's heartland will always be in the deep south, from eastern Texas to Georgia and Louisiana, these American states have charm, hospitality and partying done right. But in the last 15 years, little enclaves of the deep south have been springing up worldwide and one such band are Lumberhead with the German band back for the first time since 2019 with their latest EP 'Erase'.
                Fans of this sound will know exactly what to expect here with 'Erase'. This is an EP which slips on its combat trousers and stomps around the place delivering those good old fashioned southern metal vibes. Clocking in at just over 20 minutes, 'Erase' is a great demonstration of everything that Lumberhead are capable of as it delivers four tracks which never outstay their welcome. This means that tracks such as 'The Same' and 'House of Terror' show a band which have all the enjoyability of not only the staple grooves of the likes of the Corrosion of Conformity and Black Label Society, but also something a little bit heavier reaching into the likes of Pantera and Mastodon. Furthermore, fans of these genres who like it a little bit heavier will also find the growling vocals of Rich beginning to verge on Randy Blythe or Marco Aro.

                Lumberhead have released a very enjoyable EP that will tick a lot of boxes for fans of groove/southern metal. With another EP slated for later this year, it shows the creative cup for Lumberhead is runneth over and something to look out for. - Metal Digest
Release Date: February 26, 2022
FFO: Mastodon, Gojira, The Haunted
Label: DAREDEVIL RECORDS
Since their early days in 2014 Lumberhead have played a unique mixture of neck-breaking groove, death, and thrash metal.
Rooted in bands like Lamb of God, Pantera, Crowbar, Motorhead, Mastodon, Gojira, The Haunted, and Deserted Fear Lumberhead are best known for their axe-plosive live-shows. 
After the release of their debut album LUMBERHEAD back in 2019, ERASE is the first of two interrelated E.P.'s released in early 2022. 
(P)RAISE THE AXE!
Check out this video!
Track List:
1) The Same
2) Thousand Suns
3) D-Fens
4) House Of Terror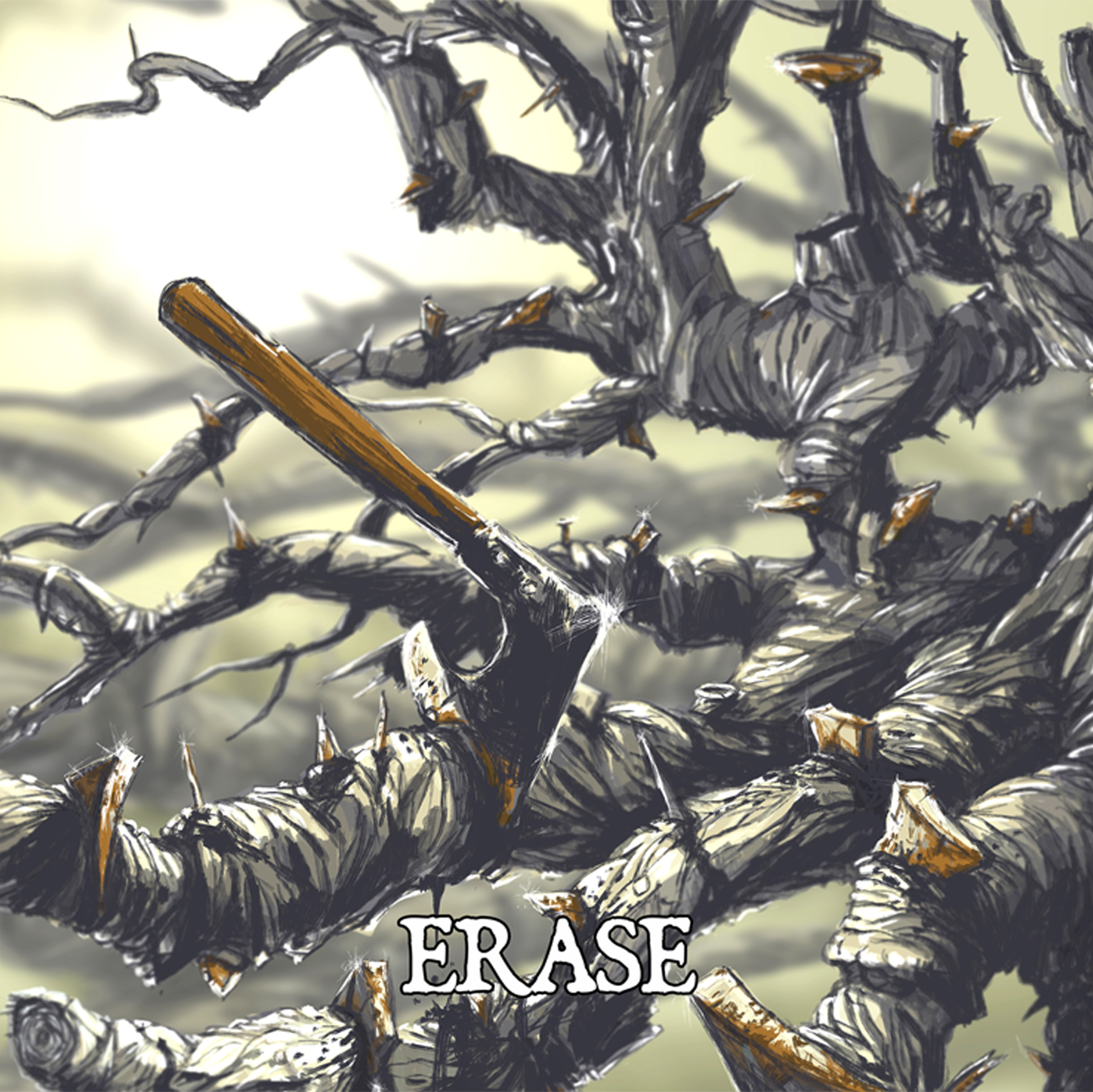 Follow the band at these links:
Bandcamp: https://lumberhead.bandcamp.com/
Facebook: https://www.facebook.com/lumberhead
Instagram: https://www.instagram.com/lumberheadband/
YouTube: https://www.youtube.com/channel/UCn63kAf74y3lRwW3cdmDT2Q