Worldwide Panic releases 'Falling Apart', the second song off their upcoming LP and it is CATCHY! 
Worldwide Panic has a brand-new lineup featuring Alex Greenling (Drums), Tommy Gibbons (Guitars), Carlos Alvarado (Guitars), and Lane Steele (Vocalist/Bass)! With this new lineup, they have released a brand-new single from their impending debut full-length album, "Worldwide Panic" . This new track, "Falling Apart," features a great blend of heavy and catchy guitars and melodic vocals! The song is a collaboration between Lane Steele and Seann Nicols ( Quiet Riot, Adler's Appetite, Westfield Massacre ). Steele states: " We got together and started working on it. The riffs were huge and heavy, and it had this nice, dark catchy vibe to it that we knew was going to be something special. I hope you will all enjoy the song! "
Check out the new video!
  Worldwide Panic emerged from the Los Angeles music scene in 2016 fueled by memorable melodies, insightful lyrics and compelling music. During the formation of WP, the band chose to be a touring act, not just a local act. They also decided to include a mix of Industrial Music with catchy Metal and Heavy Rock. In 2019 the band benefited from some heavy radio play and sales with their EP " The You In Me " debuting at #30 on the Billboard Heatseekers Chart and #23 on iTunes Rock And Metal Charts ! 
  Now, in 2022, the most recent single, "Falling Apart" is off their upcoming album titled "Worldwide Panic" which is due for release September 30. "I Tried" , another single from the album, hit the Billboard Charts Mainstream Rock Indicator Chart at #24! The track even received over 60k combined streams from Spotify , YouTube, and Facebook, as well as over 80k radio spins around the nation. 
Check out the video for 'I Tried'!
  Worldwide panic has toured and shared the stage with Mushroomhead, Flaw, The Convalescence, Gemini Syndrome, Crazy Town, and Smile Empty Soul to name a few!
  Fans of Rammstein, Disturbed, and Rob Zombie will not be disappointed!  
  WorldWide Panic is sponsored by Schecter Guitars, EMG Pickups, Coffin Cases, Dirtbag Clothing, and many others!! 
  Be prepared! This band lives up to their name and takes the world by storm, inciting a Worldwide Panic !
Check them out on Spotify and give a follow!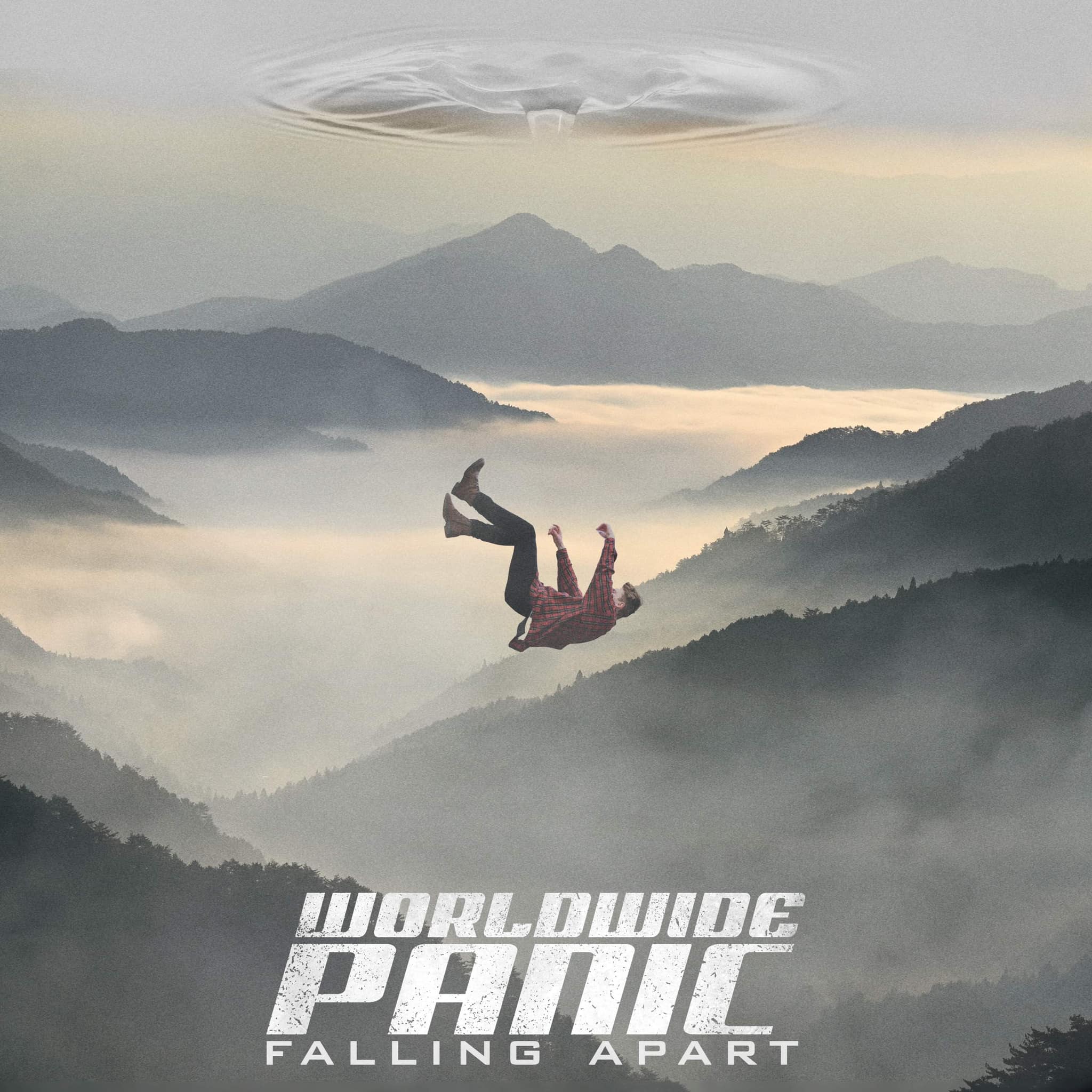 Lineup:
Alex Greenling (Drums) 
Tommy Gibbons (Guitar) 
Carlos Alvarado (Guitars) 
Lane Steele (Vocalist/Bass)
Follow the band here at these links:
https://www.worldwidepanicband.com/epk
https://linktr.ee/Worldwidepanic
https://www.instagram.com/worldwide_panic/
https://www.facebook.com/Worldwidepanic
https://worldwidepanicband.bandcamp.com/
https://open.spotify.com/artist/1RUnBRu3laqXzeBmDjN1Bq
https://music.apple.com/us/album/falling-apart-single/1622719014