Splintered Throne (Feat. Lisa Mann From White Crone) - The Greater Good Of Man - Reviewed By allaroundmetal!
Splintered Throne (Feat. Lisa Mann From White Crone) - The Greater Good Of Man - Reviewed By Allaroundmetal ! Check it out here at this link: https://www.allaroundmetal.com/component/content/article/26-releases/9699-splintered-throne,-un-disco-che-si-lascia-ascoltare
Splintered Throne come from Portland, Oregon and have been active for several years, with two full-lengths and a live album behind me unknown; thirsting for knowledge, I started with curiosity to listen to this "The greater good of man", the third studio album of the American group. To sing there is a woman, Lisa Mann, with a powerful and clean voice that can recall the style of certain European singers such as Marta Gabriel and our Federica De Boni (even if Mann is less "aggressive"), another fitting term of comparison could finally be the Canadian Kobra Paige. The sound, on the other hand, is borrowed from the always valid NWOBHM and here, therefore, that people like Judas Priest and Iron Maiden are certainly among the inspiring muses of the American band. Listening to the nine pieces, for a total duration of almost 41 minutes, is always pleasant even if it lacks that hit that literally makes the difference and is worth the purchase of the disc alone (at the moment it seems available only in digital version). The main instrument are of course the two guitars of Matt Dorado and Jason "JMo" Moser, with pleasant solo parts and good taste; Brian Bailey's bass does its duty in embroidering in the background, although I would have expected a little more protagonism. The drums also do their homework and maybe Kris Holboke could have occasionally "pounded" more and imposed a more sparkling rhythm. "The greater good of man" is certainly a well-made record, it has nothing innovative or original, but it lets itself be listened to without particular problems; it will never go down in the history of Heavy metal, but it allows Splintered Throne to snatch a more than deserved and wide sufficiency. - Allaroundmetal
Release Date: Aug 19, 2022
FFO: Judas Priest, Kobra & The Lotus, Dio
Location: Portland, Oregon
Traditional Heavy Metal Band Splintered Throne 's high energy performances have captivated audiences on the US West Coast for over a decade. When original vocalist Brian Garrison left in 2019, Lisa Mann ( White Crone ) stepped forward to transform the band into a female fronted juggernaut.  Bassist Brian Bailey is the longest running member of the band, followed by guitarist/songwriter Jason Moser and drummer Kris Holboke, and blistering new guitarist Matt Dorado ( Earth To Ashes ). The band has supported some of the very best including Primal Fear, Metal Church, P.O.D. Lita Ford, Armored Saint, Tony MacAlpine, Gary Hoey, Points North, Sanctuary , and many more.
Their new album, " The Greater Good of Man " (releasing Aug 19th) marks the post-pandemic return of this Pacific Northwest Metal favorite. Eight melodic and burning songs were hammered out over the course of the pandemic, as well as a re-recorded version of their Bic-flicking power ballad "Immortal," written in memory of Lemmy Kilmister . Packed with memorable melodies, heavy riffage, and high-energy performances, this album reflects myriad influences ranging from Power Metal, Melodic Hard Rock , and Bay Area Thrash . This is an album for headbangers and horn raisers!
Check them out on YouTube!
Support the band on Bandcamp!
Follow them on Spotify!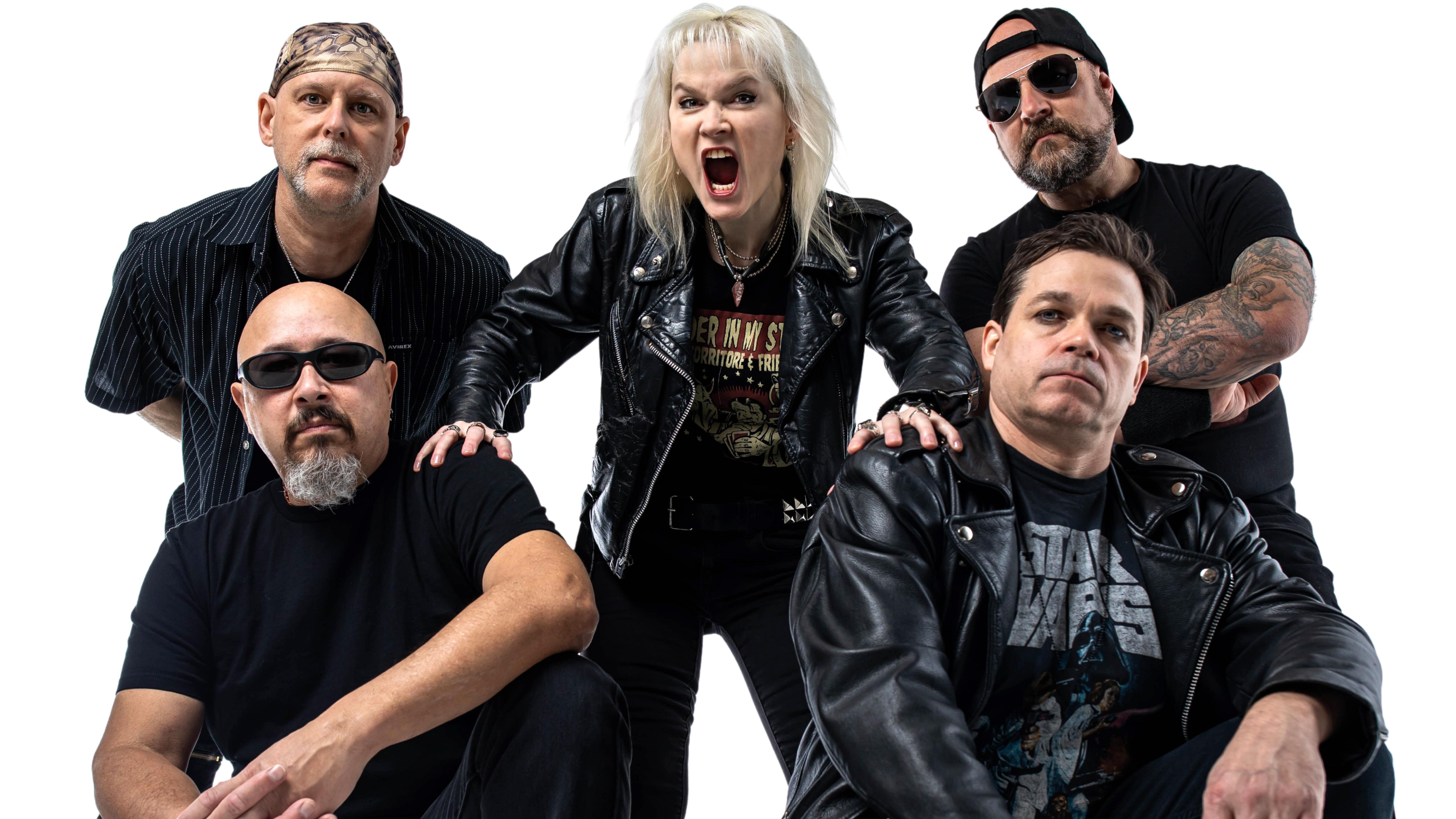 Follow the band at these links:
https://splinteredthrone.bandcamp.com/
https://open.spotify.com/artist/1eQEPNgQBTeRgsHMwxyQAa
https://music.apple.com/us/artist/splintered-throne/449059354
https://music.amazon.com/artists/B005BW0PNE/splintered-throne
https://app.napster.com/artist/splintered-throne