GUTRICYDE - Gutricyde - Reviewed by Metal Division Magazine ! Check it out here at this link: https://www.metal-division-magazine.com/cd-reviews/cd-reviews-g/gutricyde-gutricyde-1/
GUTRICYDE is death metal with really cool melodies.The musicians are fit on their instruments, but what is pulled off here already makes your jaw roll on the floor... just listen to the superhuman drumming, the madness! The rest of the instrumentalization is in no way inferior to this. But what good are the best technical skills if you are not able to write reasonable songs? And this is exactly where GUTRICYDE differ from their genre counterparts. There are no pointless passages, here again and again amazing catchy melodies and a groove are presented that makes your heart beat faster! On "Gutricyde" there is a brilliant mix of moshpit-capable mid-tempo groovers with collateral damage guarantee ("Texas Curb Stomp", "RUN (for your life)") and seepage hypergeblaste ("Anal Pickaxe Maceration", "Molestation of Decaying Remains"), where no failures are recorded. The drummer stands for speed and precision and leaves only scorched earth with the accelerator pedal pressed through. And the rest of the instrumental faction knows how to inspire once again with amazing melodies and ass-kicking riffs. - Metal Division Magazine
Release Date: February 2022
FFO: Frozen Soul, Mortician, Bolt Thrower
Location: Texas, USA
Gutricyde was initially brought to life by Bret Smith, an original member of the 90's era Texas Death Metal band: Embalmed. Starting out as a one-man Death Metal Project in 2019, the project has evolved. As of 2022 with a recent lineup change, Gutricyde is currently a 4-piece group consisting of Bret Smith on guitar, vocals and programing, Lance White, formerly of Gruesome Fate and Blast Wound on guitar and vocals, Dave Tillery formerly of Embalmed, Gruesome Fate and an active front man for comorbidity, as well as stage theatrics mascot Ray "Gutty" Mora (A.K.A - The Butcher). Converting a bedroom into a small recording studio in Fate, Texas, the writing process began to flow. Once a good foundation was built along with some of the first demo tracks released in January 2021, the project gained the attention from some local promoters through social media, and they started getting offers to open some shows. Through 2021 Gutricyde has written 13 new tracks, 11 of which are featured on a full-length EP self-titled "Gutricyde", released on Corpse Gristle Records in February of 2022.
In January of 2022, GUTRICYDE had a promising lineup change, bringing in Dave Tillery of Comorbidity and Embalmed on bass and moving Lance White to guitar. This was a welcomed change and has made a tremendous improvement on the band's efficiency and quality.
Check out this video!
Support the band on Bandcamp!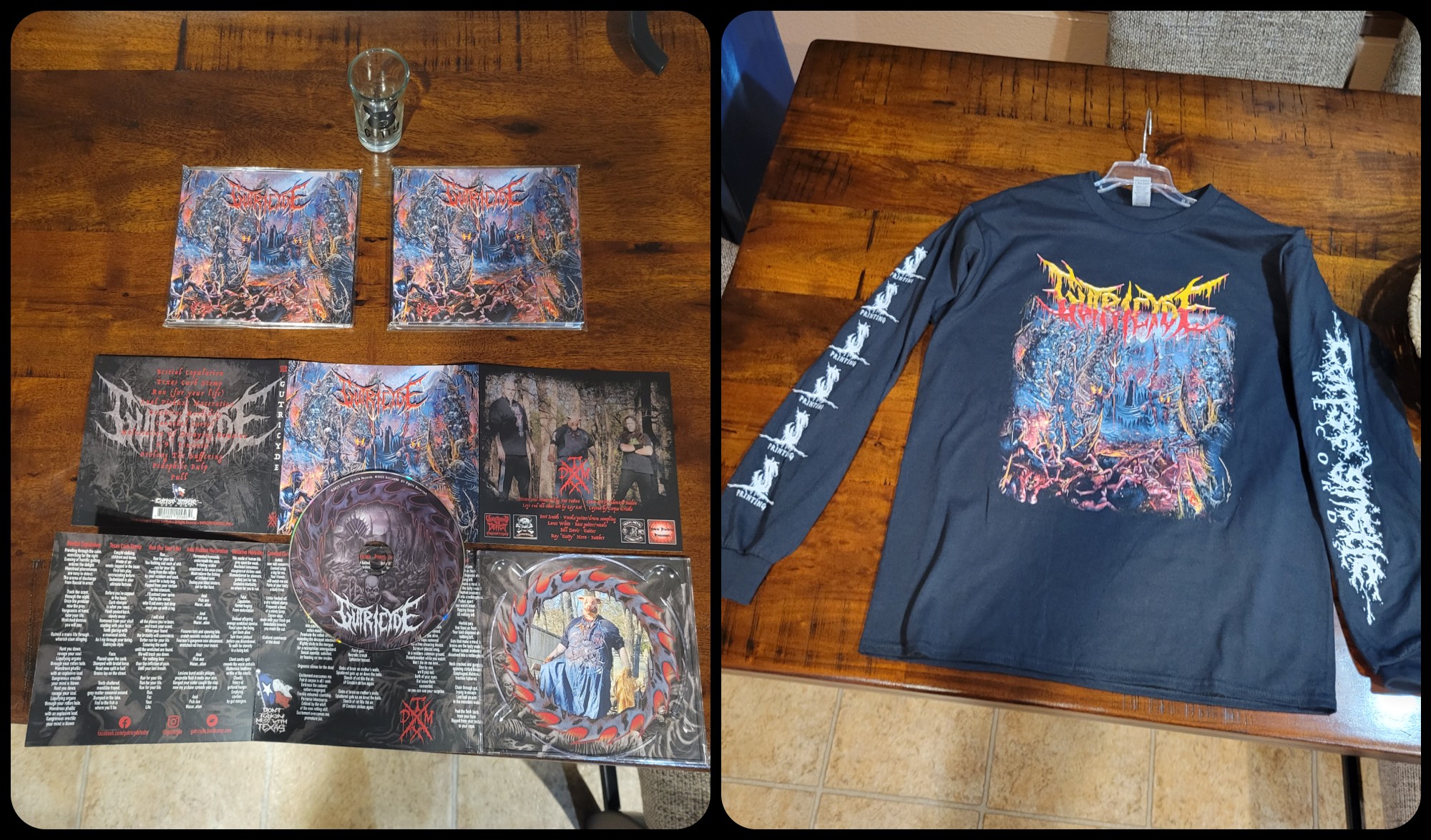 Follow the band at these links:
https://gutricyde.bandcamp.com/ 
https://www.facebook.com/gutricydetxdm 
https://www.instagram.com/gutricyde/  
https://www.instagram.com/corpse.gristle/ (Record Label)