Don Carr from Noisecult joins us on the show to talk about the new record Seraphic Wizard ! We play new music from the record as well as new releases from Leash Eye, Absolum, Slash, TROUBLE, Aerosmith, ETERNAL CHAMPION , Kreator, LAMB OF GOD, MUNICIPAL WASTE, Dark Funeral, Goatmilker , and Oblivion Throne ! We also played classic by request from Jorn, Lee "Sonny Boy" Williamson, Sebastian Bach / T&N , and Danzig !
Tracklist:
1 - Betting On One Horse/Where the Grass Is Green and the Girls Are Pretty/No Time To Take It Easy - Leash Eye
2 - The Zach Moonshine Intro
3 - Blacksong - Jorn
4 - Black To Red - Absolum
5 - Fall Back To Earth (Feat. Myles Kennedy And The Conspirators) - Slash
6 - R.I.P. /At the End of my Daze (Live) - TROUBLE
7 - Noisecult - Interview Featuring Seraphic Wizard/Forever Nevermore/The Lords of Eden
8 - Reefer Head Woman/Walkin' The Dog (Demos) - Aerosmith
9 - Shake The Boogie - Lee "Sonny Boy" Williamson
10 - Stygian Passage - ETERNAL CHAMPION
11 - Strongest Of The Strong (Radio Edit) - Kreator
12 - Wake Up Dead (feat. Dave Mustaine) - LAMB OF GOD
13 - Grave Dive - MUNICIPAL WASTE
14 - Alone Again (Dokken Cover) - Sebastian Bach / T&N
15 - Heart Of The Devil/Sistinas - Danzig
16 - When I'm Gone - Dark Funeral
17 - Just A Carpenter - Goatmilker
18 - Legions of Malice - Oblivion Throne
Check out the full episode on Mixcloud now!
Check out the interview snippet on Spotify!
Check out the interview snippet on YouTube!
Check out the interview snippet on iTunes!
Release Date: January 21, 2022
FFO: Black Sabbath, Motorhead, High on Fire, Orange Goblin
Location: Nashville, TN
Heavy rock band from Nashville, TN , often categorized as 70's stoner metal like Black Sabbath, Motorhead, High on Fire and Orange Goblin . Formed 2003 by guitarist Don Carr , rounded out by bassist Sean Kay , vocalist Mike Liffick , and drummer Patrick Nickell . They've performed with Corrosion of Conformity, Iron Maiden 's Ex-vocalist Paul Di'Anno , FEAR, Trouble, Overkill and Mondo Generator among others. Noisecult is signed to Metal Assault Records out of Los Angeles .
Check out these videos!
Support the band on Bandcamp and check out their merch!
Check them out on Spotify and add them to your playlists!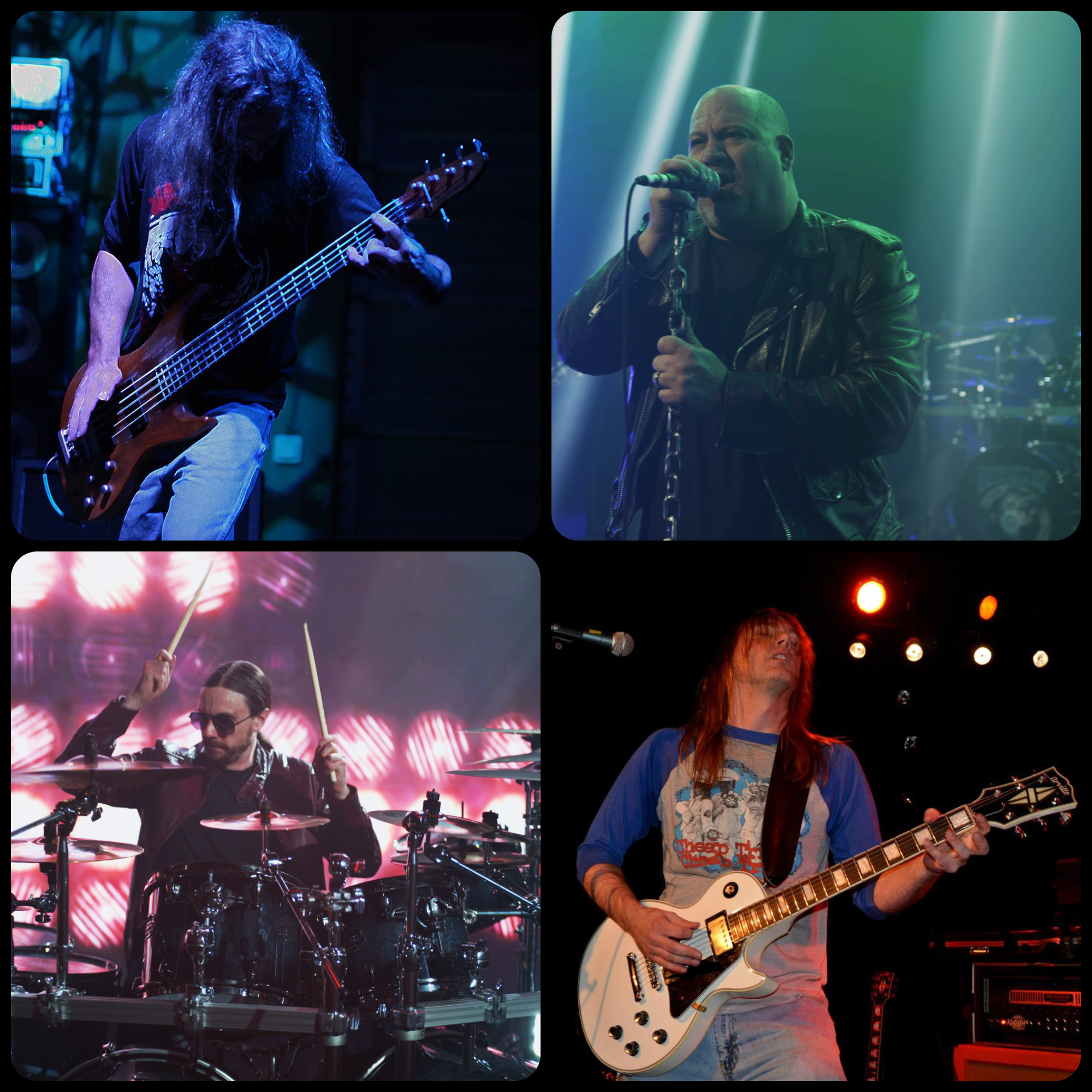 Follow the band at these links:
https://noisecult.bandcamp.com/music
https://www.facebook.com/noisecult
https://www.youtube.com/channel/UCy_3Dqo2sV1gEqLx3Vsk3fQ
https://metalassaultrecords.com/