WASTED (Denmark) - The Haunted House - Reviewed by One-Man-Zine ! Check it out here at this link: https://rocknforce.com/wasted-les-fantomes-du-metal/
As good senators, the members of WASTED deliver their fourth album in four decades. Always as racy and displaying a raw energy, the Danish quintet works in a rather Old School Heavy Metal, from which emanate some very muscular parts well Speed Metal and almost Thrash. Between two ghosts, "The Haunted House" opens its doors...
WASTED is undoubtedly a group of intermittents of the show... in the primary sense of the term. Founded in the early 80s, the Danes have several periods of activity. From 1981 to 1985 first, then a punctual return in 1987 and finally, the quintet shows a certain consistency since 2013. And after 41 years of career all the same, a fourth is born and the passion is intact!
Veteran of the Danish scene, it is therefore quite natural that WASTED evolves in a Heavy Metal Old School register, but without really being so. On 80's and 90's bases, the combo has managed to make its production and especially its compositions very current. Robust and massive, the combo shows unchanged vigor and an insatiable and firm taste for riff.
WASTED leaves us the keys to "The Haunted House" with its dark atmosphere. Catchy and unifying, the group does not just send the sauce, it judiciously experiments with some bold tracks ("Mr Black", "Coffin Maker", "Resurrection"). From hyper Heavy solos to racy rhythms, the quintet does the job, in a beautiful way, and let's hope that this fourth opus is that of a definitive return. - One-Man-Zine
Release Date: March 25, 2022
FFO: Martyr, King Diamond, Eternal Champion
Location: Denmark
"The Haunted House" is the fourth album release from the Danish old school heavy metal band Wasted - probably the oldest heavy metal band in the Kingdom of Denmark since 1981.
With this new powerful and energetic ten track heavy metal release, "The Haunted House", Wasted has been aiming for more sound, greater depth and many more details to the writing of the songs to compliment the horror stories and dark lyrics which defines this album release. The last track on the album "The King" is, however, from 1984 and has now been turned into an extended version with a whole lot of Denmark´s finest and prettiest lead guitar players showing off their "skills that kills", bringing this song into the new Millennium in the most virtuosic way. It is obvious that the present line-up is by far the strongest and most powerful in the long history of the band, and with the release of "The Haunted House" Wasted are claiming their position as one of the currently hardest rocking bands in Denmark! 
Check out these videos!
Support the band on Bandcamp!
Check them out on Spotify and add them to your playlists!
Also available on iTunes!
THE HAUNTED HOUSE TRACKLIST:
1. The Haunted House 
2. Mr. Black
3. Watch Out
4. Nailed To The Cross
5. Coffin Maker
6. Metal Snack
7. Resurrection
8. Candy Cane 
9. Wasted Attack
10. The King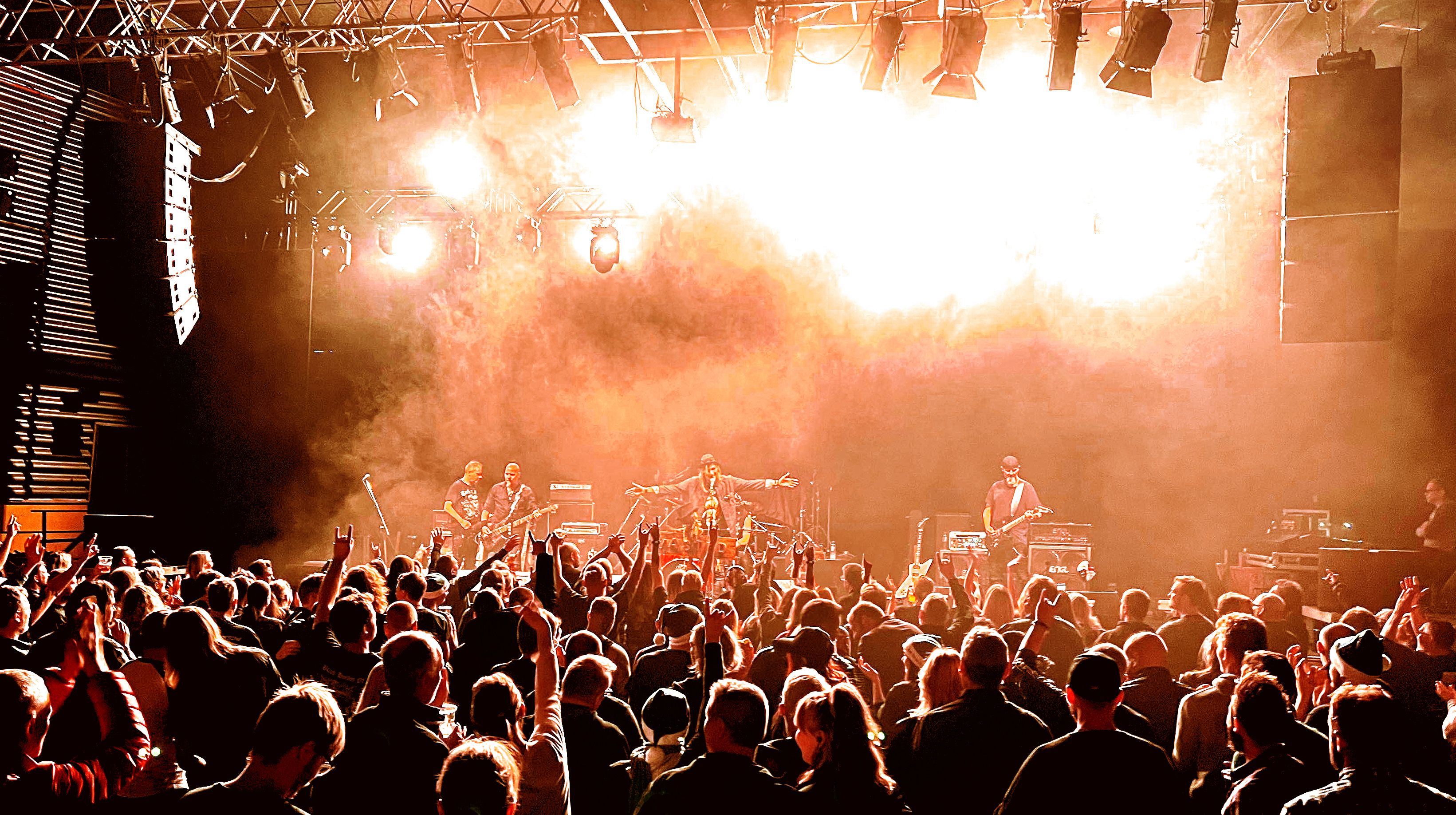 WASTED BAND:
M. Sonne – Vocal
Thomas Pede - Guitar
Jimi Hansen - Guitar
Alex Mars - Drums
C. Jepsen - Bass
Follow the band at these links:
https://www.youtube.com/channel/UCVGtMCapZ6id5PuMHYPmmLw/videos
https://www.facebook.com/Wasted.dk
https://transubstansrecords.bandcamp.com/album/the-haunted-house