Paracrona - Sun God - Featured & Interviewed By lelahelmetal ! Check it out https://lelahelmetal.blogspot.com/2023/10/interview-paracrona.html
Release Date: May 24, 2023
FFO: Behemoth, Mayhem, Dark Funeral
Location: Norway Oslo 
'SUN GOD', the debut release from prog death metallers PARACRONA, is an abrasive and dark album but one with a fresh perspective on death metal.  The dark and blackened music is straightforward in its desire to fry the senses but unpredictable in the approach it takes; each song offers something different, adding up to a twisted but worthwhile journey.  The album has been brought to life mixing and mastering by the legendary Fredrik Nordstrom, who produced albums from the original Gothenburg death metal scene, among many, many others!
PARACRONA was formed by Ringo Christiaan Van Droffelaar and Oystein Hansen, from the Netherlands and Norway, respectively.  After meeting at the 2007 edition of Wacken Open Air, the two formed a musical bond and began recording 'SUN GOD' IN 2016.  After many delays, including the pandemic and Ringo's battle with cancer, lead to the album being released this year.  
'Sun God,' explores themes of ancient, old belief systems with the idea that the 'Sun God,' is within you.  Fighting against the powers of greed, ego, pseudo science and misinformation, the album is about breaking free from these dark, even Satanic, forces and finding the strength within oneself.   
Mixed and mastered bye Fredrik Nordström and re-amped by Fredrik Nordström at Studio Fredman, Drums recorded at Strand Studio Strand by Marius Strand. Drums played by Baard Kolstad on tracks Carry The Cross and Thriller. - kronosmortusnews
Check them out on YouTube!
Follow them on Spotify and add them to your playlists!
Support them on Bandcamp!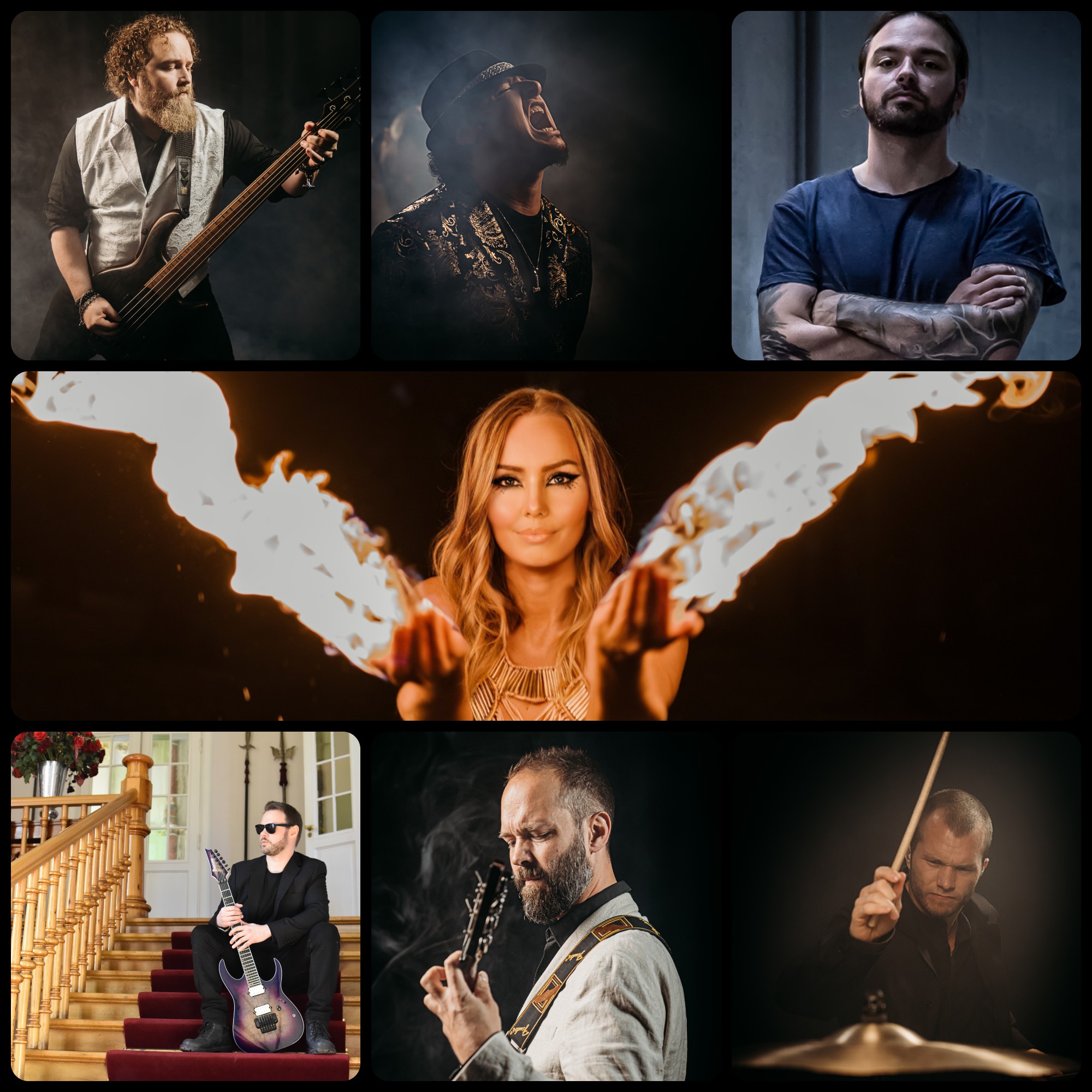 Follow the band at these links:
https://open.spotify.com/artist/51vPJuEsVUsm02Nsh4ND3m
https://www.facebook.com/Paracrona/
https://www.youtube.com/@PARACRONA
https://www.paracrona.com/
https://www.instagram.com/paracrona/
www.tiktok.com/@paracrona
https://paracrona.bandcamp.com/album/sun-god