Lumberhead - Erase - Reviewed By WingsOfDeath.net ! Check it out here at this link: https://www.wingsofdeath.net/Lumberhead-Erase
I had never heard of Lumberhead until recently. The German band has been around since 2014 and so far has EP Woodcutting Madness (2015) and long player Lumberhead (2019) in the luggage. Recently a new EP was released, Erase, which funnily enough came my way through an American promoter.
Although Lumberhead is from Germany, they play that typical American sounding "southern groove metal". Indeed, Pantera and consorts, you can think of that. The first track The Same makes that unequivocally clear as far as I'm concerned, together with D-Fens. But Lumberhead is more than that, because in addition to the aforementioned influence, a full-fat stoner groove is undeniable.
For example, on Thousand Suns and D-Fens, in addition to influences from, for example, Down and Black Label Society, also those of Kyuss and related people can be recognized. In addition to the grainy vocals and the very driven rhythm section, the guitar sound regularly floats on the swampy surface that is so characteristic of this style. At times this is then exchanged for more dusty desert-like grounds, indeed a reference to the "desert-sound" stoner. Especially when the tempo goes up a bit, as in the closing track House Of Terror, that stoner vibe is unmistakably present.
Lumberhead is not going to win the originality prize with their heavy sounds, but Erase listens damn well. I also listened to their self-titled album for the occasion, and I must honestly say that I like the sound on their latest EP a lot better. Less 'southern' and especially a lot fatter in terms of sound and production. As far as I'm concerned, the band thunders on the chosen path. - WingsOfDeath.net
Release Date: February 26, 2022
FFO: Mastodon, Gojira, The Haunted
Label: DAREDEVIL RECORDS
Since their early days in 2014 Lumberhead have played a unique mixture of neck-breaking groove, death, and thrash metal.
Rooted in bands like Lamb of God, Pantera, Crowbar, Motorhead, Mastodon, Gojira, The Haunted, and Deserted Fear Lumberhead are best known for their axe-plosive live-shows. 
After the release of their debut album LUMBERHEAD back in 2019, ERASE is the first of two interrelated E.P.'s released in early 2022. 
(P)RAISE THE AXE!
Check out this video!
Track List:
1) The Same
2) Thousand Suns
3) D-Fens
4) House Of Terror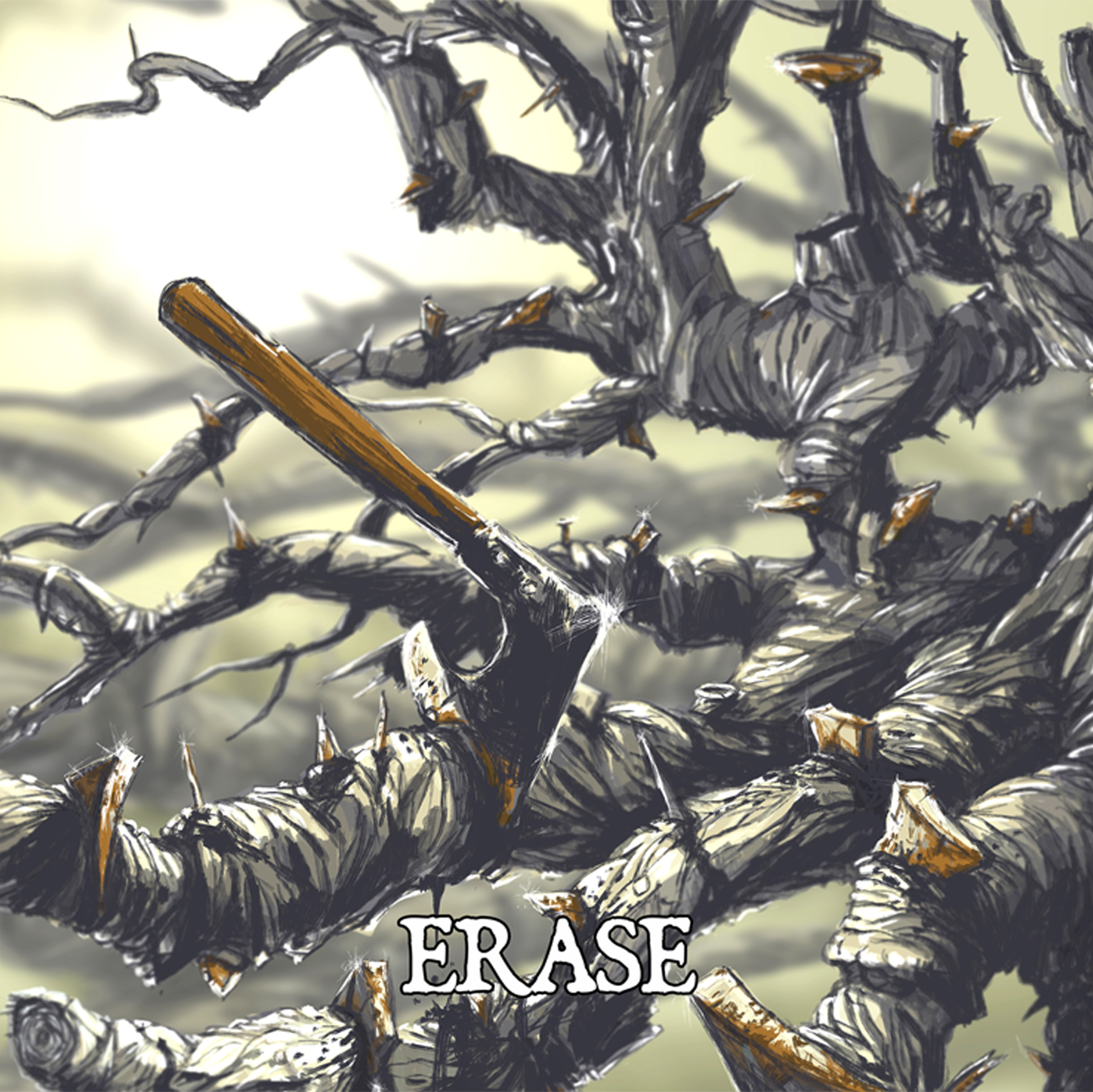 Follow the band at these links:
Bandcamp: https://lumberhead.bandcamp.com/
Facebook: https://www.facebook.com/lumberhead
Instagram: https://www.instagram.com/lumberheadband/
YouTube: https://www.youtube.com/channel/UCn63kAf74y3lRwW3cdmDT2Q