New Promo: WAYS. - So Far So Good (New Version) - (Metalcore)
Release Date: 02/25/2022
FFO: Architects, The Ghost Inside, Underoath
Location: Paris - France
Ways. are a Metal Alternatif  /  Post Hardcore band from Paris, France.
The band offers a powerful, dynamic and melodic music close to alternative metal and post-hardcore. The band is most prominently influenced by bands such as Architects, Alexisonfire, The Ghost Inside, Thrice, Underoath and more.
After fifty gigs in France, the opening for famous bands such as Sidilarsen (FR), Full Throttle Baby (FR), Napoleon (UK), Svalbard (UK), The Prestige (FR), Bukowski (FR), many tours in Spain, an incredible tour in Cuba in May 2019 and a participation in one of the biggest Metal festival in Portugal "The Vagos Metal Fest" with Dagoba (FR) or even Jinger (Ukraine), Ways. is still moving.
The band announces its new line up with Arthur (Set to Change) on drums and Anthony (Lies We Sold) on bass. Ways. is actively working on his next CD (release scheduled for 2022). While waiting for the last one, the band offers you a new version of the track "So Far So Good" to present the new line up.
Check them out on Spotify and add them to your playlists!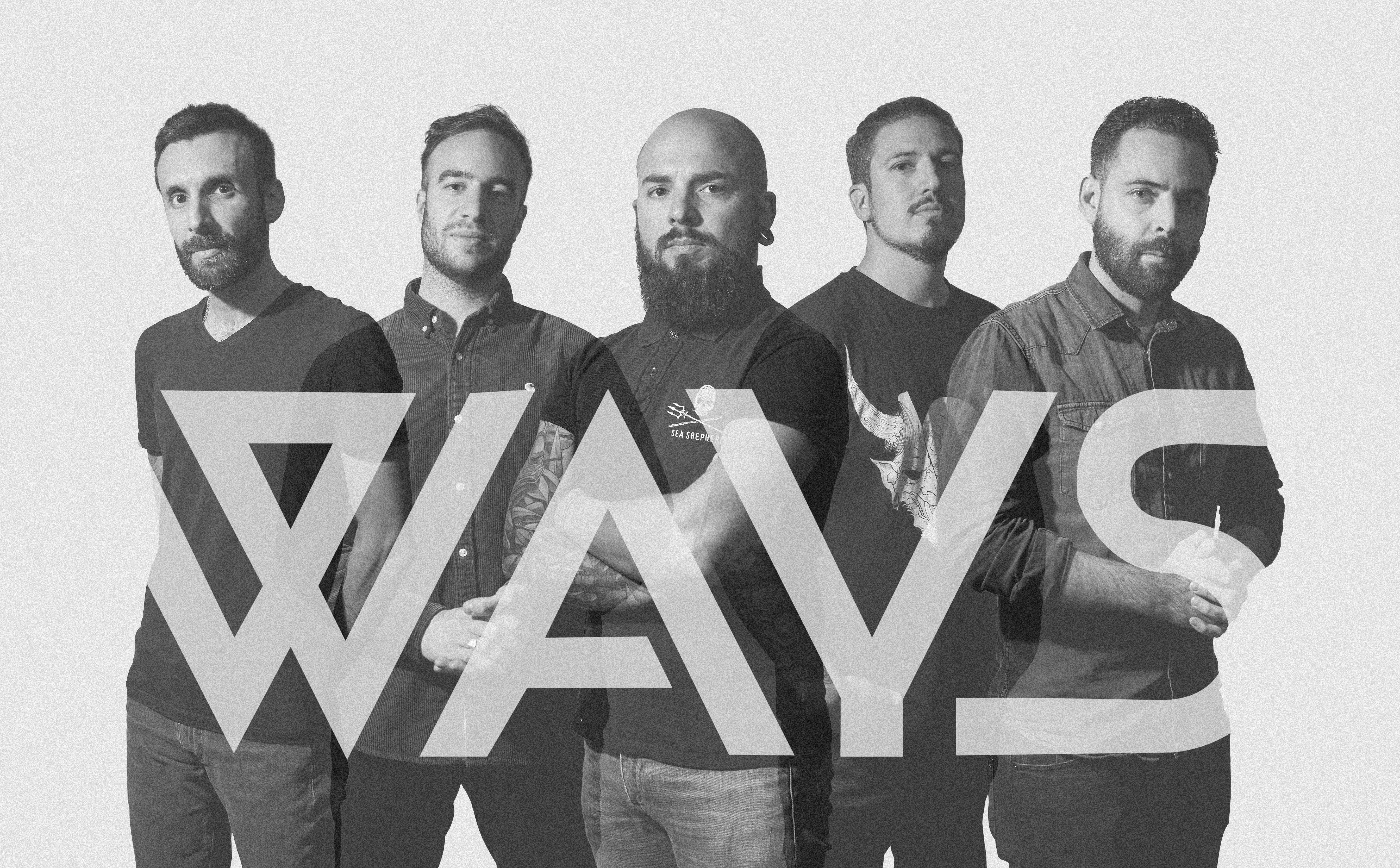 Follow the band at these links:
Facebook : https://www.facebook.com/thisisways/
Website : https://www.waysofficiel.com
Instagram : https://www.instagram.com/waysofficiel/
Twitter : https://twitter.com/Ways_officiel
Youtube:  https://www.youtube.com/channel/UC4-c9Yfoh4TkHI7YW5oSy_g
Streaming Site Links:
Spotify : https://open.spotify.com/artist/1CMHBL8Fwery02fixGOUTf
Deezer : https://www.deezer.com/fr/artist/9921022
Bandcamp : https://waysofficiel.bandcamp.com/music
Soundcloud : https://soundcloud.com/waysofficiel