Release Date: February 8, 2022
FFO: Death, Napalm death, Carcass, Bolt Thrower, Autopsy

Location: Reading, Pa
In 1988 A.D., 5 young men from Berks County took an oath to alter the realm of music for eternity. Armed with their bestowed weapons, Todd the microphone, Rich the drums, Bill and Sean each a guitar and Dave the bass, they forged songs that would devastate Reading PA in ways yet to be recovered from. At first, they paid homage to their gods, Carcass, Entombed, Obituary. Then, they strayed from the path, blazed their own and obliterated all that faced them. For almost 2 years from atop the heap of failed opposition, they mastered their magic and branded themselves as Threnody. In late 1990 they unleashed a six-song slaughterhouse, Internal Infestation, that none could surpass. Hordes of the instantly enchanted demanded a relentless campaign of live performances that only honed the band's lethal skill. Their sharpening stone was Reading's only all age club, Unisound. 
Once the initial wave of destruction began to settle, they crafted more songs and recorded another EP that was destined to be a bloodbath to all that dared to listen. Due to a destiny beyond their mortal control the EP was never released and these fallen pioneers were cast unto separate worlds. 
In 2020, in the midst of a global pandemic, Bill decided to try to recruit the original members to once again light the torch and re-do the songs circa 1990. Sean and Dave were able, Todd and Rich were not. They had their own kingdoms to govern. Under a friendly flag, Harry in the UK and David from Ecuador were enlisted to do the vocals and drums respectively. With the world on lockdown and virtual life now normal life, Threnody galvanized 8 songs from 30 plus years prior, not re-written but re-visioned, in their first full length LP, Rid of Flesh. Let it rip.
Check out this video!
Support the band on Bandcamp!
Check them out on Spotify and add them to your playlists!
Also available on Apple!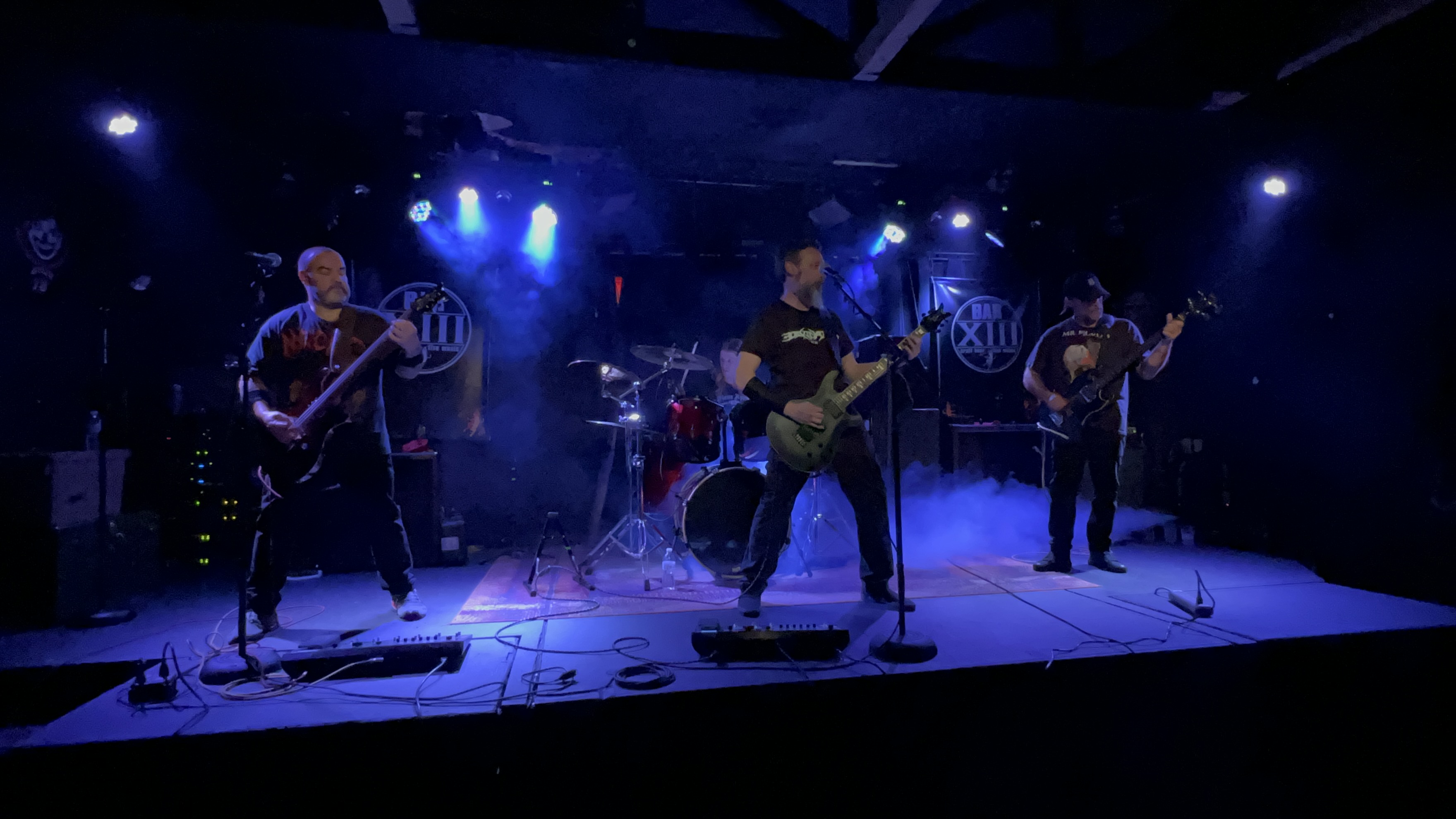 Follow the band at these links: 
http://m.facebook.com/Threnody1991/
https://www.instagram.com/threnody__us_grindgore
https://twitter.com/Threnody1991
https://open.spotify.com/album/2RLxPxKuyI4WKOaVEvP886
https://threnody1991.bandcamp.com/album/rid-of-flesh
https://music.amazon.com/albums/B09RG9F2YL?ref=dm_sh_IPlBlhgYA89qFkAazAzXYLaUQ
https://music.apple.com/us/album/rid-of-flesh/1607700384