Lost Legacy - In The Name Of Freedom - Reviewed by Allaroundmetal ! Check it out here at this link: https://www.allaroundmetal.com/component/content/article/26-releases/7208-lost-legacy,-un-us-power-dinamico-per-la-band-newyorkese
Dynamic us metal coming from the States with Lost Legacy. After a debut released eleven years ago under the name "The Aftermath", the American group comes back alive with a sound that owes much to bands like Iced Earth and Metal Church, but with a more prog touch.
"In The Name Of Freedom" proves to be a solid record that rests on the guitars of the duo Jorge Pulido and Scott Bennett, capable of grinding riffs and solos without stopping. Dave Franco's voice, on the other hand, convinces up to a certain point; the New York singer seems to lack a bit of grit and during the tracklist we hardly find him changing register. In short, valid in his way of singing but some treble, a few more scratches we would not have regretted. The start is definitely powerful with "My Faith", but the album continues with the more progressive title track where Jochen Wittlinger's bass takes the chair in a song characterized by arpeggios and tempo changes. Among the noteworthy pieces we certainly find the ride "Will You Remember" which has suffered a strong impact, thanks also to a refrain that can only make the head shake.
Not a memorable record but, especially if you are a fan of the bands mentioned above, "In The Name Of Freedom" is an interesting work. - Allaroundmetal
Release Date: March 20, 2020
FFO: Iced Earth, Helloween, Iron Maiden
Location: Bronx, New York
Label: Pure Steel Records
Short Bio: Lost Legacy was founded in 1998 in the Bronx New York. A Power Metal band that is known for playing melodic music with an attitude. Combining lyrical stories that are based on real life situations with positive and uplifting messages. David Franco brings strong vocals and fronts the band with an energy that is contagious. Lost Legacy brings an assault of aggressive guitar and melodic riffs.
Check them out on YouTube!
Check out these reviews!
Check them out on Spotify and add them to your playlists!
Also available on iTunes!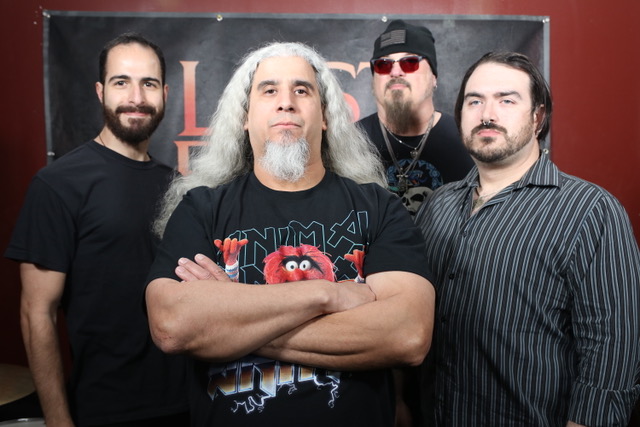 Follow the band at these links:
https://www.lostlegacyny.com/
https://www.facebook.com/LostLegacyNY/
https://www.instagram.com/lost_legacy_ny/
https://open.spotify.com/album/0RNomFoFh57rlDVpcfEfp8
https://music.apple.com/us/album/in-the-name-of-freedom/1499526237