Chugger - Five Feet Down (Reborn) - Featured At Arrepio Producoes ! Check it out here at this link: https://www.arrepioproducoes.com.br/noticias/?n=7HT23V1nB0
Release Date: Feb 4, 2022
FFO: Lamb of God, Arch Enemy, In Flames
Location: Gothenburg, Sweden
CHUGGER is a five-piece death machine hailing from Gothenburg, Sweden . Sonically they walk the razor wired border between groove and death metal, expertly navigating and picking between the two. Like a bastard child of Lamb of God and Machine Head , fused with a healthy dose of old-school At The Gates , this groove death metal monster proves that the golden days of Gothenburg metal is far from over. Visually the band dips their blood-stained fists in buckets filled with Rammstein, Slipknot and the horror movies we all love to hate. On stage CHUGGER is a well-oiled machine that has delivered intense performances on top stages across multiple continents all over the world, praised by masses and the founding father of Wacken Open Air himself.
If you have the opportunity to catch them live - buckle up, kid. You're in for a treat!
"Every track really shows what Chugger is truly capable of after years of honing their craft to the point where it's extremely deadly to the touch."

"Chugger is part of a terrific group of contemporary bands that keeps Sweden at the very forefront of modern metal."
Check out this video!
Check them out on Spotify and add them to your playlists!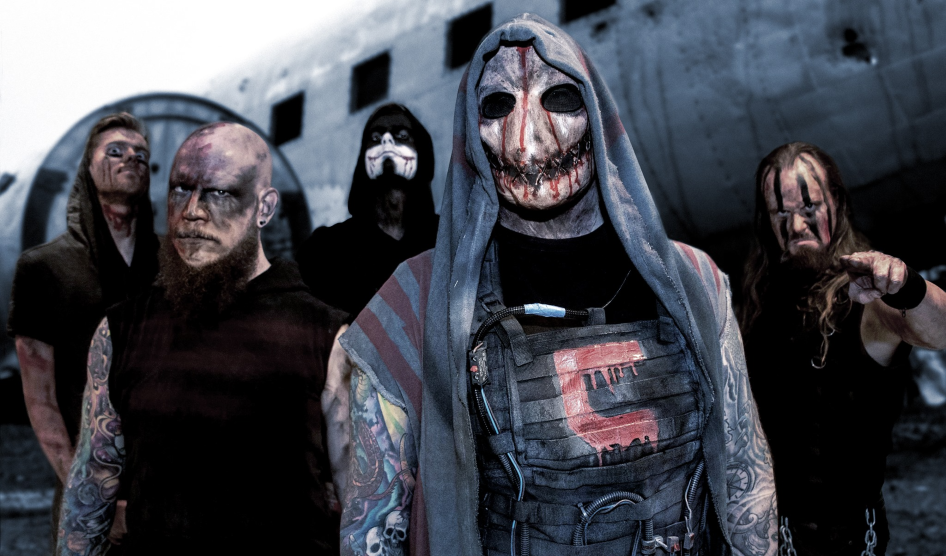 Follow the band at these links:
https://www.facebook.com/chuggerband
https://www.instagram.com/chuggerband
https://www.chugger.se

Stream the band at these links:
https://open.spotify.com/artist/5mAisKCEtpky89G0yiO77M
https://www.youtube.com/c/Chugger