Bilbao (ES) - Spanish death metal maggots
SEPULCHRAL 
have released "Sepulchral Fumes," the second single from forthcoming debut album
From Beyond The Burial Mound
. The song is available on all the usual streaming platforms. Stream it now at
youtu.be/FV4oMo36V4Y
From Beyond The Burial Mound
will be released February 25 on CD, vinyl LP, and digital formats via
Soulseller Records
.
The album's first single, "Harbor of Drifting Souls," is available on all digital platforms, including
youtu.be/dLyjBrFb3gw
.
SEPULCHRAL
crawled out of the coffin when main composer Dusk wanted to release some old school death metal in the vein of the old European bands. He composed four songs in 2015, but it was not until 2016 that he and the guitarist Wolf recorded a demo with two of those tracks called
Rest In Sepulchral Darkness
. After the nice reception the duo recorded a second demo the following year,
Dust Of The Rotting Dead
, but this time accompanied by new member Gaueko, who was in charge of the guitars and some vocals.
In 2018, Wolf left the band, and Dusk and Gaueko continued with the recording of an EP (
Graveyard Repugnance
) that they released in 2019. In 2020 Dusk recruited a new member to take care of the guitars and drums, leaving Gaueko in charge of vocals only.
Now,
SEPULCHRAL
arise from the tomb with their first full-length album, packed with catchy, putrid, crusty death metal that will make you jump from your coffin!
From Beyond The Burial Mound
was recorded by the band members themselves, mixed and mastered by Gorka Pérez, and features cover art by Jaime P.S.
1. The Funerary Dirge
2. Harbor of Drifting Souls
3. Ceremony of Putrefaction
4. Sepulchral Fumes
5. Cursed Epitaph
6. Coffin Miasma
7. Tombstone Thrower
8. Caravan of Putrid Flesh
9. Bastards from the Grave
10. Blood Freak (Necrophagia Cover)
11. Eyes Like Burning Catacombs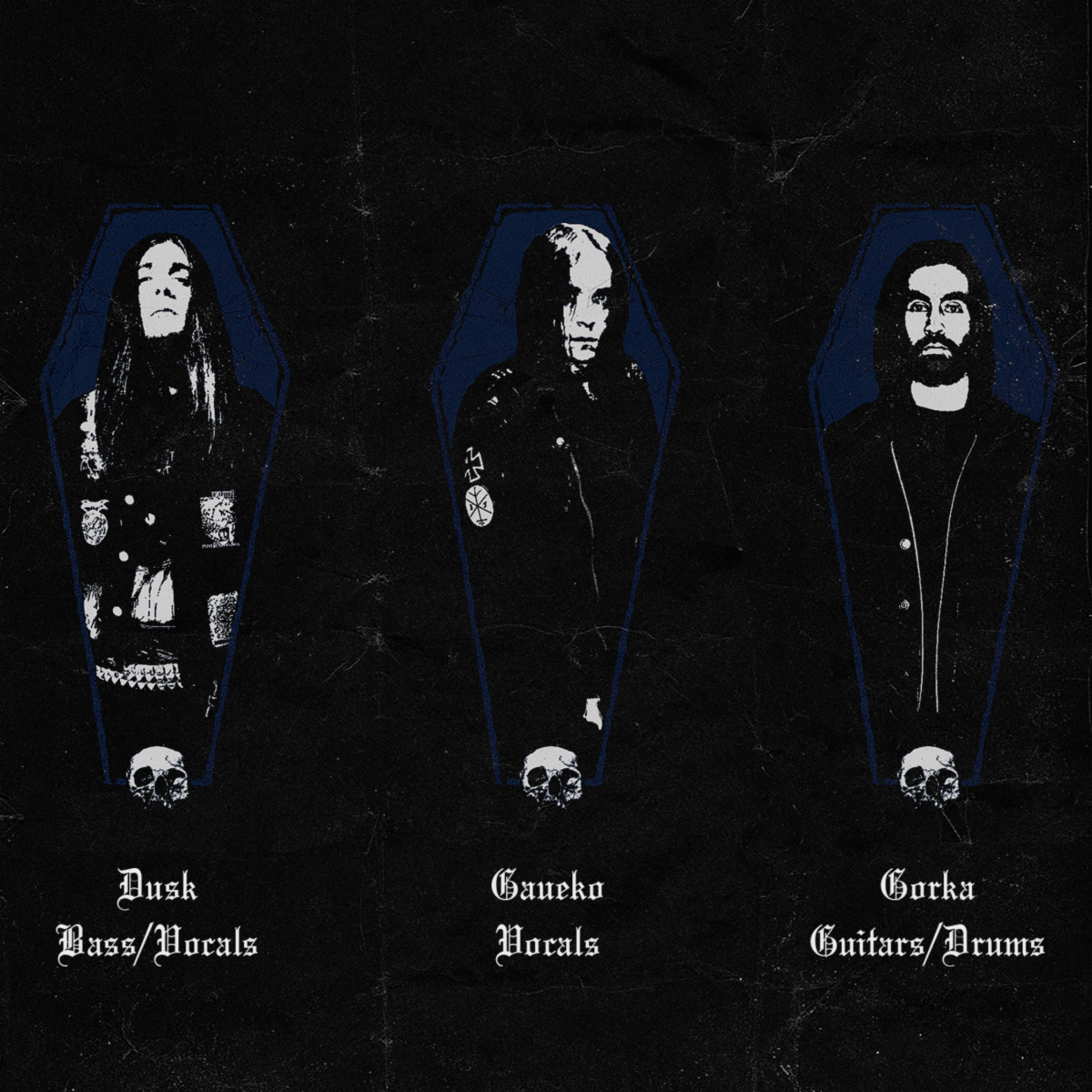 Dusk - Bass/Vocals
Gaueko - Vocals
Gorka - Guitars/Drums