Hellz 'Control Of The Unholy.' - Featured At metal 2012 ! Check it out here at this link: http://metal2012.blogspot.com/2022/02/control-of-unholy-el-sencillo-trae-mas.html#more
For Immediate Release
Hellz Announces July 17th music release 'Control of the unholy.'
Rock queen and founder of Hellz Lisa Perry has set the date for the release of Hellz newest single 'Control of the unholy' which officially hits stores on July the 17th, 2020. The single co- written by Perry and Lexx Majik is sure to get audiences ignited with the powerful and addictive energy that Hellz is now known for. This new single follows a year of success for Lisa Perry who has recently celebrated an endorsement by the Legendary RØDE microphones. Perry has also taken number 1 on the South African ITunes Rock Charts with her February hard rock release 'Fire to the sky' and most recent successful release 'Bitch ran away' in June 2020, both co-written with Gorka Alegre  (Death Keepers / ZhenX).  The single currently is still in radio rotation worldwide. Bitch ran away also gained Lisa a nomination in the 2020 World Songwriters Awards in the Rock Category. 2020 has definitely been a busy year for Lisa Perry and she isn't slowing down as she prepares to wow audiences again with Julys release.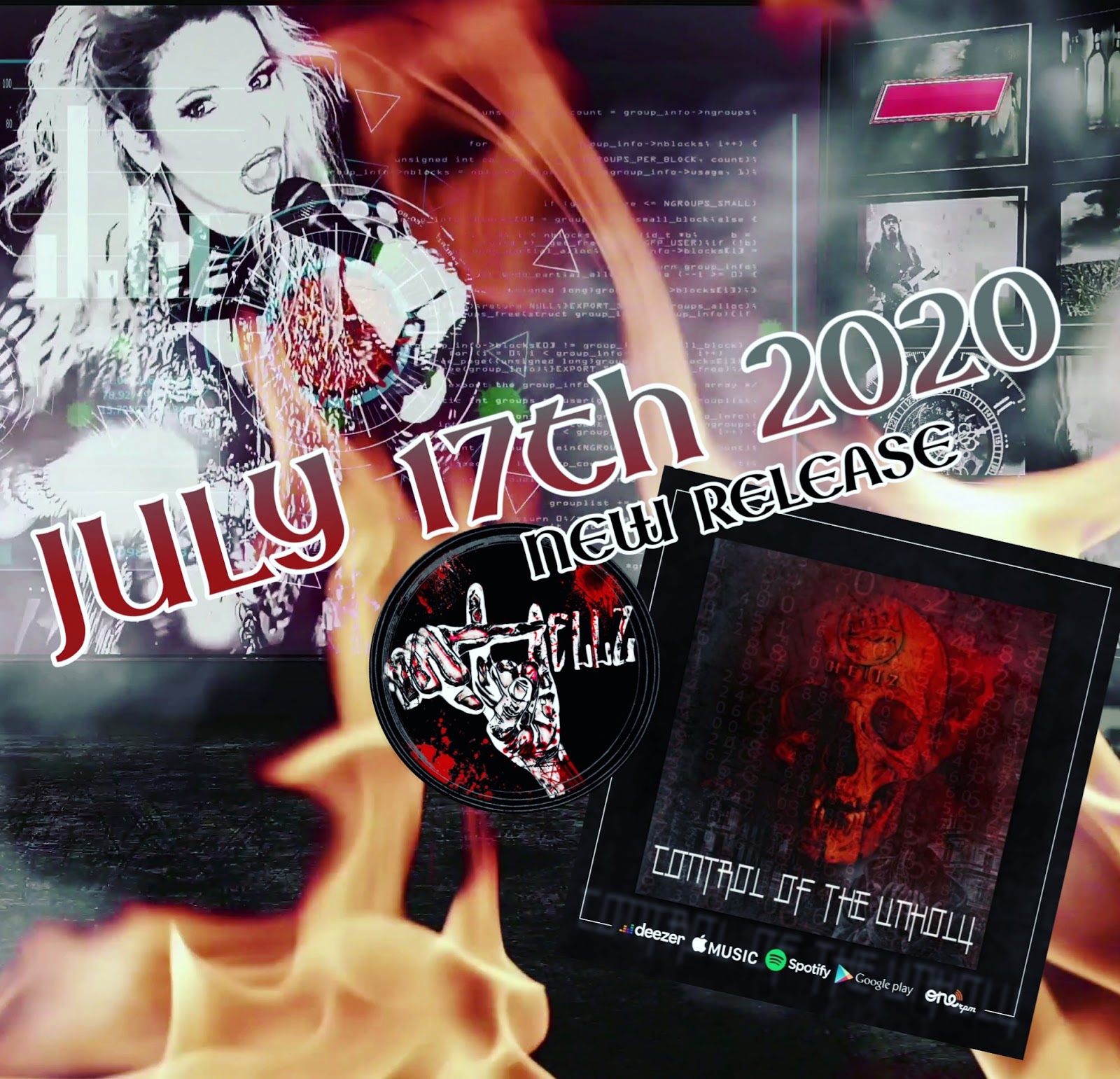 The new single brings more of the ballsy attitude people love from Hellz and has a strong message to share 
"We are in the dawn of a revolution. "We are the frontline of a very new reality." "When i was in the studio writing the lyrics and laying down the vocals to this song, I felt propelled by the spirits and emotions of the unjustifiable fallen souls in this world and everyone still battling life as we now know it." "This song is the voice of the people and its time the people were heard." " There is alot of raw emotion, conspiracy, anger, sadness and uncertainty in this world at the moment." " I feel we the people need a song to relate to about the way we feel." " People are looking for direction but in reality no one really knows where we are headed."  "I hope the lyrics and emotion of this song grips everyone's hearts around the world."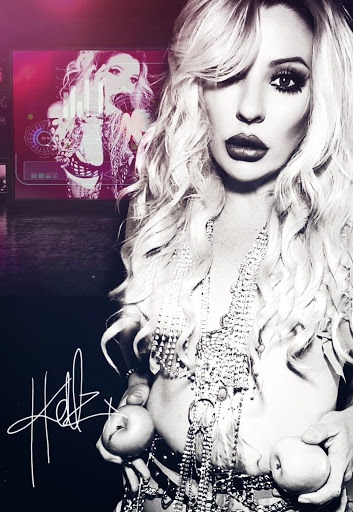 Lisa Perry.
CONTROL OF THE UNHOLY will be released on all major music platforms worldwide July 17th. people can also follow Hellz on Facebook at www.facebook.com/hellzlive/ and at the official website www.houseofhellz.com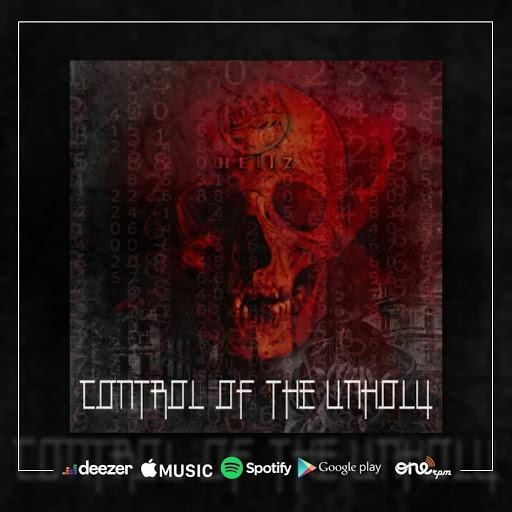 Check out her last video!

"Hellz is the spirit that guides us back from bad times back to the light. Hellz is an army of survivor's and warriors from all over the world. All are welcome. We are not afraid. To fight a good fight." Lisa Perry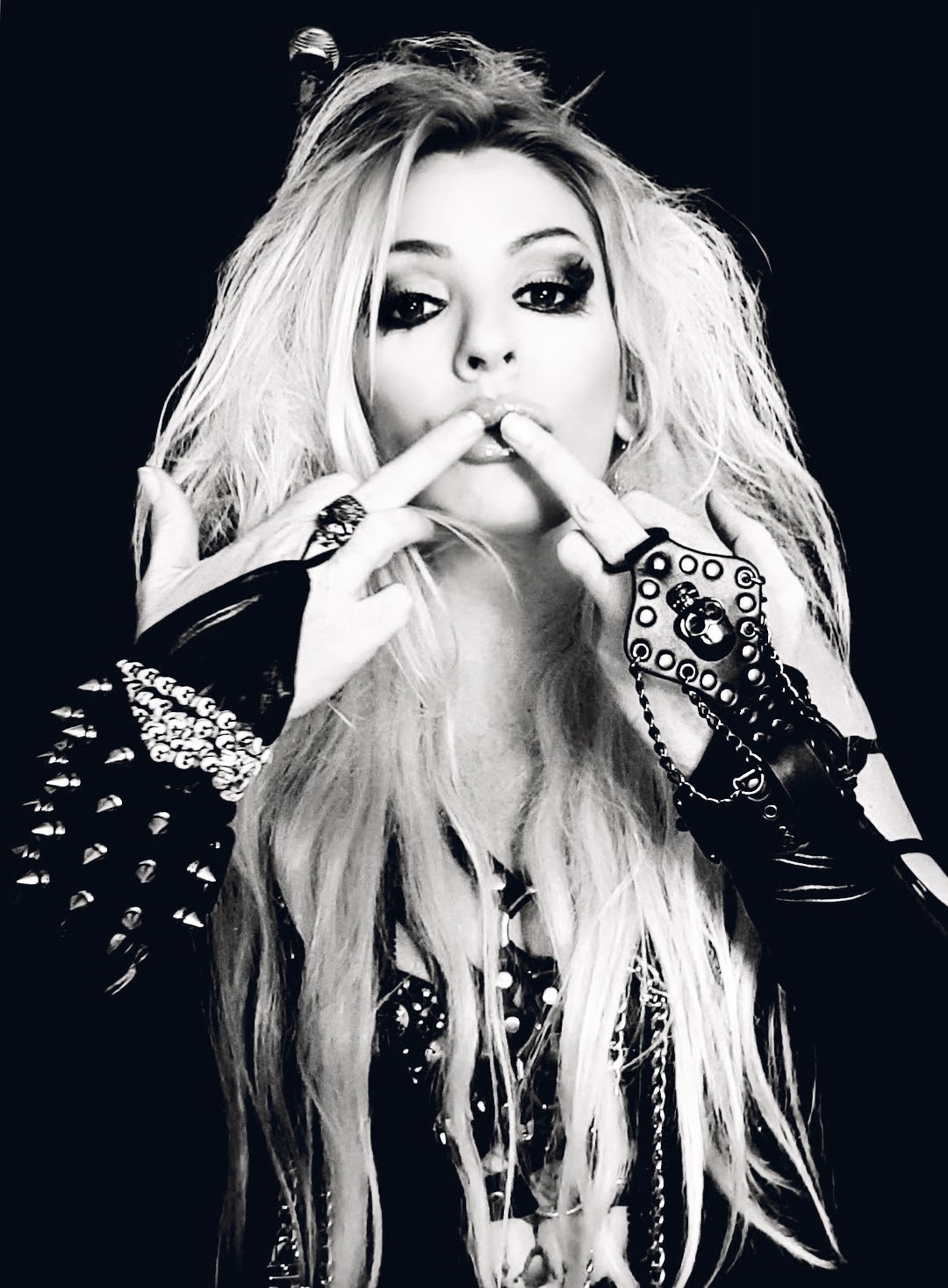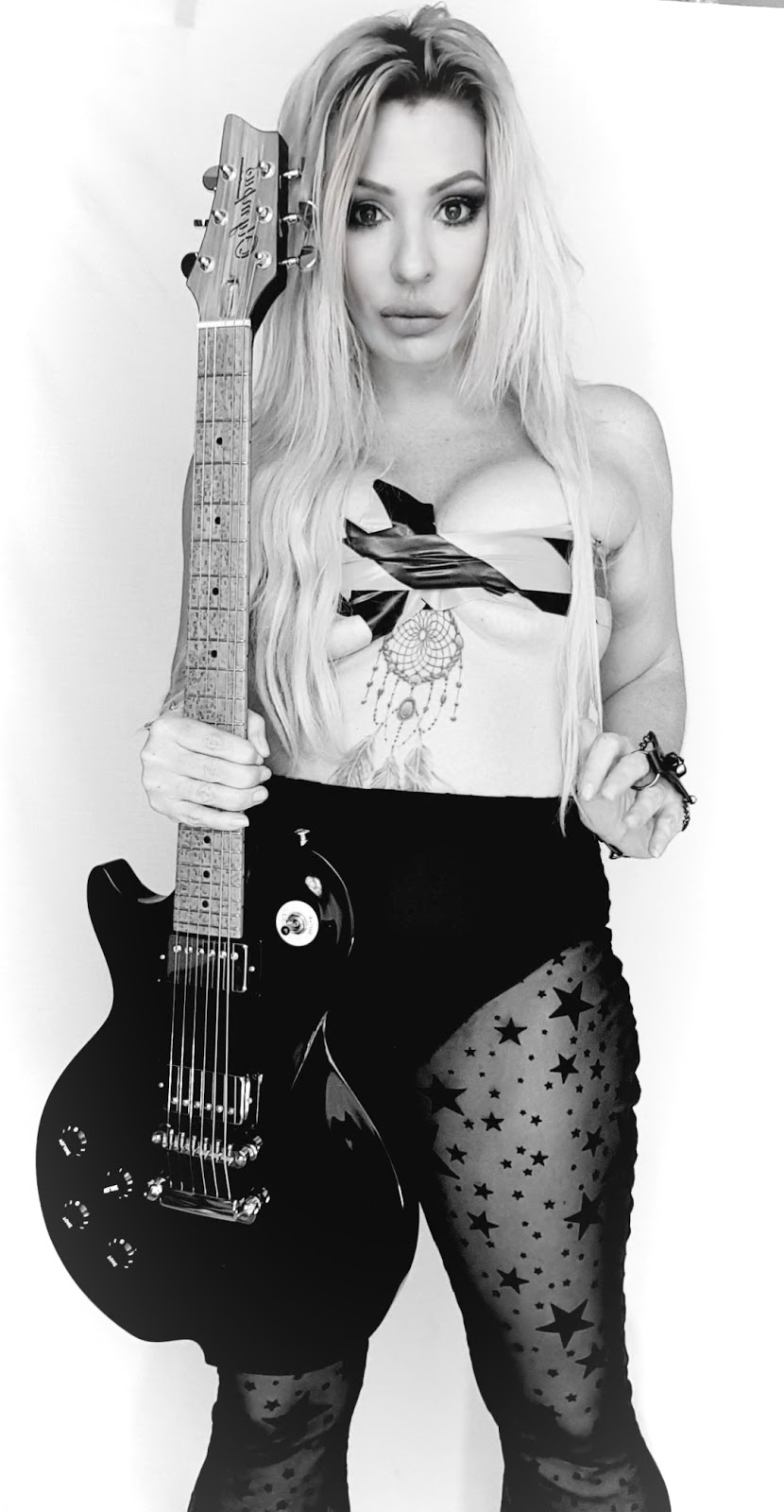 ABOUT LISA PERRY  
Sydney, Australia 
Endorser - RØDE MICROPHONES
Endorsed Artist - OLYMPUS CUSTOM GUITARS
Endorsed - High Voltage Coffee 
Endorsed - IRON ADDICTION CLOTHING 
Sponsored artist - Bubbleups guitar works
Nominee - 2020 World Songwriters Awards / Best Rock Category
Front cover - JULY 2020 - FLIRT MAGAZINE USA
Number #1 -South Africa ITunes - Rock  Charts - FEB 2020

Australia's lady of rock, Lisa Perry is a true singing and songwriting force. Lisa embodies a giant 6 full octave range, paired with the power of a freight train. Undoubtedly, Hellz has the voice to make any rock and heavy rock vocal memorable. 
Hellz passion working within the music industry is second to none. Lisa Perry works tirelessly, every day to keep her dream alive and her many baskets full. Lisa is honored to have one of the most legendary vocal microphone companies as an endorsement. RØDE Microphones is helping Lisa create her very own custom studio and stage Mic.  
Lisa's positive outlook and explosive stage charisma is loved by many fans globally. Lisa Perry is a complete package she designs and makes the costumes, creates the photography and music videos, creates digital promotions, campaign's, Makeup artistry, songwrites, produces, manages all social media and websites. Lisa has an amazing energy.
2019 - 2020 brought endless opportunities and collaborations with well known artists such as Jeff Young /Megadeth, Jeff Totoura/ Blue Man Group and Steve Fieldman lead singer of Iron Butterfly. Most recently also working with Baron Rojos Gorka Alegre and Metalium guitarist Tolo Grimalt. Lisa is proudly endorsed by Olympus Custom Guitars. The Australian brand has created one of a kind guitars for artist such as Richie Sambora and Orianthi. Other endorsements by Australian coffee company High Voltage Coffee.
2020 was to be a huge year for Hellz as she considered offers to perform both internationally in the USA and nationally in Australia. Lisa was booked to play at a festival with artists in New York including Joel Hoekstra /Whitesnake, Christopher Caffery /Trans Siberian Orchestra, Bobby Rondinelli (Black Sabbath), Greg Smith (Ted Nugent Band), Anthony Krizan (Spin Doctors).
Various festivals and well known Australian bands have contacted Hellz about performing. In February 2020, Lisa released her third single Fire to the sky which was spoken of highly amongst industry listener's worldwide and received extensive radio rotation and international airplay. The the track also taking the number 1 position on the South Africa ITunes Rock Charts and also taking 16th place on the overall charts. Hellz June 2020 RELEASE, 'Bitch ran away' has received  massive radio play in over 200 countries around the world over 170,000 plays in 2 weeks on Facebook and is the running for an award in the SUMMER 2020 WORLD SONGWRITING AWARDS -  ROCK CATEGORY. The awards are widely recognized by industry insiders giving legitimacy to highly talented songwriters and artists. Lisa is also co writing with Tolo Grimalt who toured alongside some of the world's most successful artists supporting Alice Cooper, Anastacia, Michael Schenker with Temple of Rock (ex Scorpions members). You can hear and see Tolo Grimalt absolutely shredding it on Hellz release Bitch ran away.

Hellz is now focusing on writing and recording during the recent world events.
Hellz, is quickly becoming a known and sought after name within the music industry internationally. Appearing as both front cover and centerfold of magazines such as Flirt Magazine. Lisa is always busy. The latest single due to be released on June 5th, Lisa has Co-written with Gorka Alegre. Alegre is an undoubtedly brilliant musician, well known for his strong bass lines, songwriting and producing skills. Alegre, was the frontline bass player and member phenomenal Baron Rojo and Death Keeper.  Alegre has also worked alongside Steve Adler Guns and Roses, Herman Rarebell of The Scorpion's, Nick Z Marino and Mike Vescera of Yngwie Malmsteen and Manny Charlton  of Nazareth. Together Hellz and Alegre are working on two up coming releases in early 2020. 
Performing is in the blood of Hellz.
As a young child Hellz was spotted and mentored by her dance teacher Ross Hutchison, a successful dancer/choreographer known for his dance performances alongside Liza Minelli and Sammy Davis Jr and choreography for the great Benny Hill.
Her father is a former session musician on the 60s and 70s British music scene. Together they performed as Wooky Hollow for over 10 years performing alongside well known Australian artists such as Johnny Diesel and Mark Seymour from Hunters and collectors.
Single review 'Bitch ran away'
https://metalplanetmusic.com/2020/06/single-review-hellz-bitch-ran-away/
Live interview  
https://m.facebook.com/story.php?story_fbid=2283225855309492&id=1890256441273104
FLIRT MAGAZINE COVER JULY 2020
https://www.magcloud.com/browse/issue/1809093?__r=2329152
HELLZ #1 iTunes rock charts South Africa article
https://www.ubetoo.com/music/hellz-sends-fire-to-the-sky-on-new-song/
https://metaldevastationradio.com/thebeast/blog/8033/new-promo-hellz-bitch-ran-away-music-video-hard-rock
https://metaldevastationradio.com/thebeast/blog/8179/lisa-perry-from-hellz-interview-with-dj-rem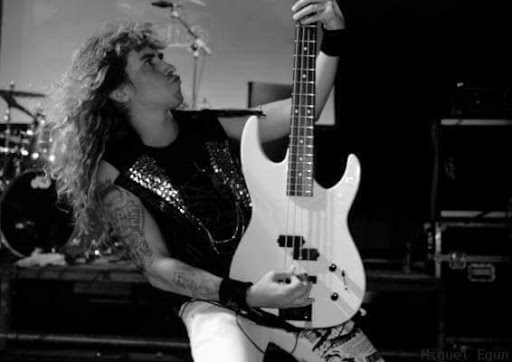 Gorka Alegre - Bass/ Rhythm 
Spain
Currently playing with Death Keepers  and Hellz
https://www.facebook.com/Death.Keepers/
Gorka Alegre is an undoubtedly supreme talent, well known for his metal bass lines, songwriting and producing skills. Alegre, was the frontline bass player and member phenomenal Baron Rojo and Death Keeper. Alegre has also worked alongside Steve Adler Guns and Roses, Herman Rarebell of The Scorpion's, Nick Z Marino and Mike Vescera of  Yngwie Malmsteen and Manny charlton of Nazareth.
Alegre's great opportunity came when guitarist Adam Bomb, who has worked for countless artists, including John Paul Jones (Led Zeppelin), Cliff Williams (AC / DC) and Michael Monroe (Hanoi Rocks), recruited him and offered Alegre concerts in the whole European continent.
Gorka is currently involved in different musical projects such as his own band called ZhenX with members of Metalium among others, and guests such as Herman Rarebell (Scorpions) or Bill Leverty (Firehouse); He also performed in 2016 with Manny Charlton (former Nazareth original guitar) apart from several live collaborations, studio and production work, highlighting the Death Keepers band from Barcelona where he has co-produced, played the bass and arranged songs from his debut album, band a which has just joined Mike Vescera (Yngwie Malmsteen).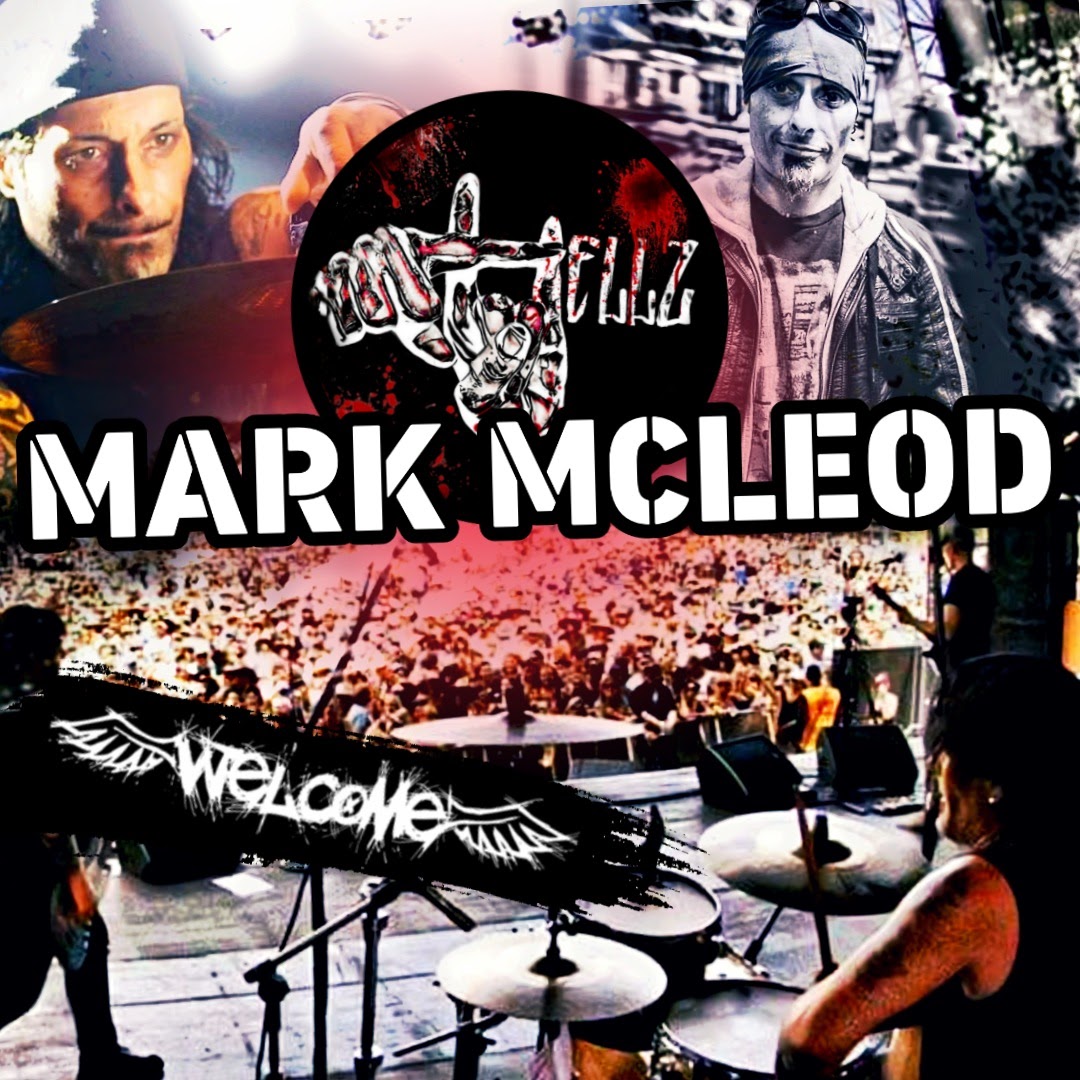 Mark McLeod  
Melbourne, Australia
Drums
Mark has worked with rock royalty in Australia. Mark is a tremendous hard hitting technical drummer.
Macleod was a member of the band Jellyfish which toured the US and UK extensively in the 90s and 2000s. In 2017 Mark joined the ranks for the sold out Australian national " They who rock tour " with The baby animals. During this tour Mark was given the opportunity to become a member of one of Australia's highest selling rock bands. The Screaming Jets.
Mark was behind the kit for the Screaming Jets in 2018 appearing on the Red Hot Summer national tour with Suzi Quatro, the baby animals, Chocolate starfish and Moving pictures.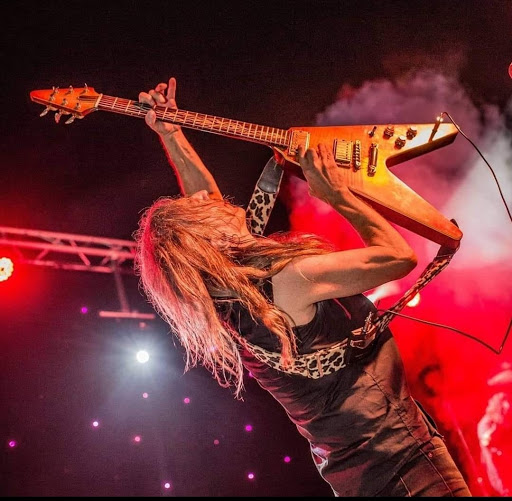 Tolo Grimalt  
Europe
Tolo Grimalt has toured alongside some of the world's most successful artists supporting Alice Cooper, Anastacia, Michael Schenker with Temple of Rock (ex Scorpions members).
I am extremely thankful to work with Tolo. Tolo Grimalt  is an excellent professional guitarist, song writer and guitar teacher. Tolo is well known for his guitarist roles in successful bands including Skyline, Metalium, Fyre and Zhenx. Tolo Grimalt has toured Europe and his legend guitar skills can be heard on many successful CD worldwide releases.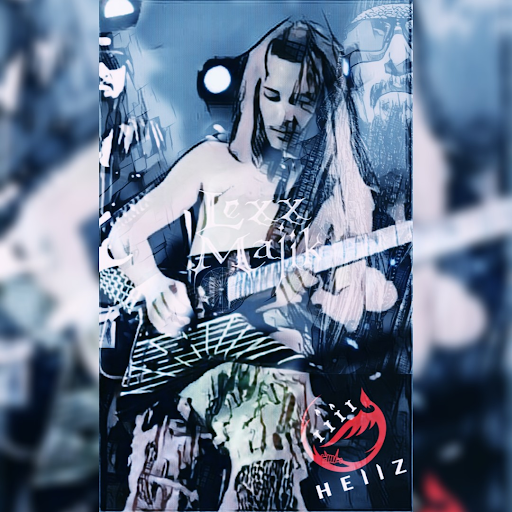 Lexx Majik  
Upstate N.Y
Guitarist, 2020 Hellz  guitarist is the wizard of abstract guitar.Between Lexx and the queen of Hellz herself the song writing forces of this band Hellz is phenomenal. Lexx Co wrote and produced some of Hellz finest tracks including Murder Parade and ROT.
Lexx resides in Upstate, New York 
Previous bands:
Sinistar
Defiance
Savage Angel
Gypsy
Dubology
Triple Threat 
Nasty Bastard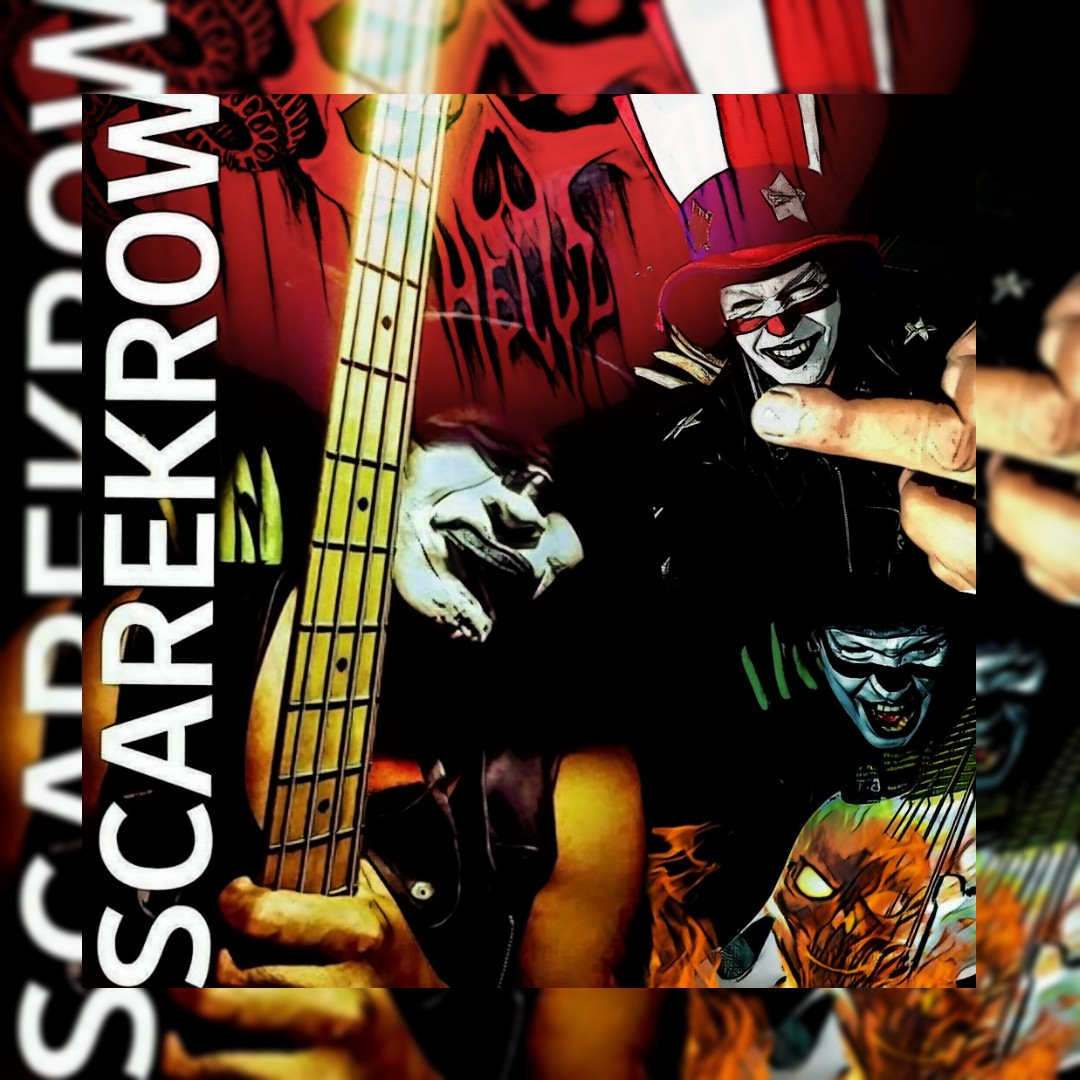 ScareKrow   
(Jimmie Rodriguez)
Hellz Rhythm 
Born and raised in Los Angeles meet L.As  own bass beast. ScareKrow is a rare self taught creature of darkness. Rodriguez bass talent is undeniably a standout on the 1997 movie soundtrack "Mod squad" with Sx10 which feature Sendog of Cypress hill. Jimmie Rodriguez was previously an artist at Electra / flip records and has a wide range of performance experience in both studio's and Live. Scarecrow had adorned the stage of the most exclusive and popular Hollywood venues. His stage presence is nothing short of amazing as his character Scarekrow is intriguing and has a truly memorable shock rock stage presence. Scarekrows skills on the bass are endless his talent goes beyond his finger tap and hammer master techniques leading into full fledged nass shredding solos.
ScareKrow has played with numerous bands including 1AD7 and ROXITY .Currently, he is also playing in L.A.s  RAINBOW BRIDGE. This bass masters weapons of choice include a fully destroying SQUIER , ACOUSTIC AMPS, HARKEY CABS, CARVIN CABS.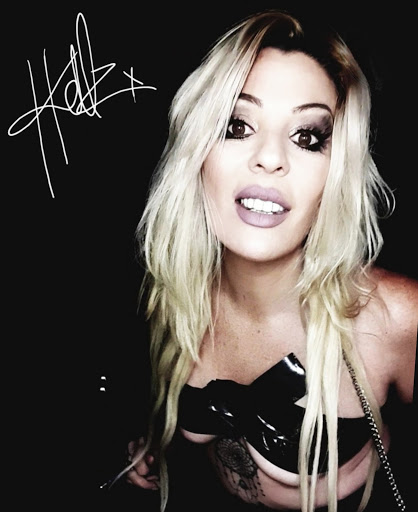 Social media links:
https://www.facebook.com/jimmie.rodriguez.129
www.houseofhellz.com