BITCH RAN AWAY RELEASED JUNE 5TH 2020
The song was Co written and performed by Lisa Perry and Gorka Alegre in late 2019. Alegre is well known internationally as the former frontline bass player of Baron Rojo and Death Keeper . Alegre has also worked alongside Steve Adler Guns and Roses , Herman Rarebell of The Scorpions , Nick Z Marino and Mike Vescera of Yngwie Malmsteen and Manny Charlton of Nazareth .
This latest upcoming  release follows Alegre and Perry 's earlier release Fire to the sky , which charted at number #1 in the South Africa ITunes Rock Charts in early 2020. I am so very honored to be in the running for an award in the SUMMER 2020 WORLD SONGWRITING AWARDS -  ROCK CATEGORY FOR 
'BITCH RAN AWAY' is already in the running to take out a prize in the summer 2020  World Songwriting Awards. The awards are widely recognized by industry insiders giving legitimacy to highly talented songwriters and artists.
Bitch ran away boasts special guest Spanish Guitarist Tolo Grimalt on guitar. It's such a pleasure to work alongside artists that have seen so much success in the music industry. Tolo Grimalt has toured alongside some of the world's most successful artists supporting Alice Cooper , Anastacia , Michael Schenker with Temple of Rock (ex Scorpions members). You will hear and see Tolo Grimalt absolutely shredding it on Hellz next release Bitch ran away.
I am extremely thankful to work with Tolo. Tolo Grimalt  is an excellent professional guitarist, song writer and guitar teacher. Tolo is well known for his guitarist roles in successful bands including Skyline , Metalium , Fyre and Zhenx . Tolo Grimalt has toured Europe and his legend guitar skills can be heard on many successful CD worldwide releases.
ABOUT LISA PERRY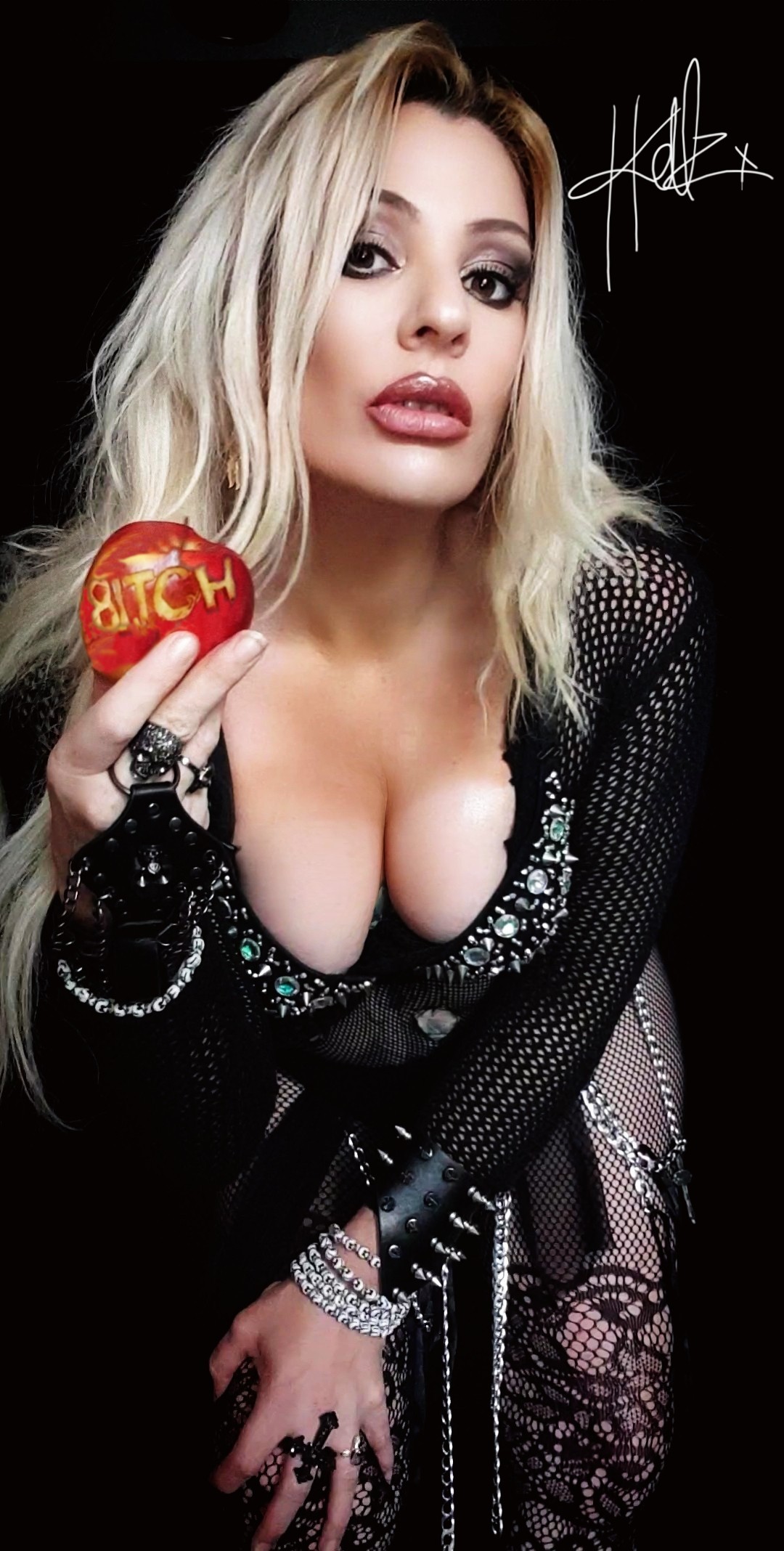 Once in a lifetime a supreme and powerhouse talent comes along. Australia's lady of rock Lisa Perry  is a true singing and songwriting force to be reckoned with. Lisa embodies a giant 6 full octave range, paired with the power of a freight train undoubtedly Hellz has the voice to make any rock and heavy rock vocal memorable. 
Hellz passion working within the music industry is second to none and her positive outlook and explosive stage charisma is loved by many fans globally. 2019 brought endless opportunities of collaboration with well known artists such as former member Jeff Young Megadeth , Steve Fieldman l , Iron Butterfly . Baron Rojos Gorka Alegre ans Metalium guitarist Tolo Grimalt. By mid 2019 Lisa founded Hellz and begun to build the Hellz brand. Lisa is proudly endorsed by Olympus Custom Guitars. The Australian brand has created one of a kind guitars for artist such as Richie Sambora and Orianthi . Other endorsements by Australian coffee company High Voltage Coffee with fellow brand endorser and original Freddy Krueger actor Robert Barton Englund .
2020 is a huge year for Hellz as she is already taking offers to perform both internationally and touring nationally in Australia, although these plans have been postponed for now they are still in the works for the future. Various festivals and well known Australian bands have  contacted Hellz about performing. In February 2020, Hellz released her third single FIRE to the sky which was spoken of highly amongst industry listener's worldwide and received extensive radio rotation and international airplay. The the track also taking the number 1 position on the South Africa ITunes Rock Charts and also taking 16th place on the overall charts. Hellz is booked to appear in New York in June 2020 at the 27th annual Brian's Backyard BBQ Festival alongside rock industry greats Joel Hoekstra (Whitesnake, Trans Siberian Orchestra and Cher),Bobby Rondinelli (Black Sabbath), Greg Smith (Ted Nugent Band), Anthony Krizan (Spin Doctors)
In January, Hellz was welcomed to the R.I.N.D Records label in the USA. CEO, Tom Hooks stated in a official press release that,
"Lisa Perry is hands down one of the most talented vocalists out there today. Her work ethic is insane and she is exactly the kind of Artist we LOVE here at RIND"-. R.I.N.D Records is a Multi National Recording and Label Company. 
Hellz is now focusing on writing and recording during the recent world events.
Hellz, is quickly becoming a known and sought after name within the music industry internationally. The latest single due to be released on June 5th, Lisa has Co-written with Gorka Alegre. Alegre is an undoubtedly brilliant musician, well known for his strong bass lines, songwriting and producing skills. Alegre, was the frontline bass player and member phenomenal Baron Rojo and Death Keeper.  Alegre has also worked alongside Steve Adler Guns and Roses, Herman Rarebell of The Scorpion's, Nick Z Marino and Mike Vescera of Yngwie Malmsteen and Manny Charlton  of Nazareth. Together Hellz and Alegre are working on two up coming releases in early 2020. 
Performing is in the blood of Hellz.
As a young child Hellz was spotted and mentored by her dance teacher Ross Hutchison, a successful dancer/choreographer known for his dance performances alongside Liza Minelli and Sammy Davis Jr and choreography for the great Benny Hill.
Her father is a former session musician on the 60s and 70s British music scene. Together they performed as Wooky Hollow for over 10 years performing alongside well known Australian artists such as Johnny Diesel and Mark Seymour from Hunters and Collectors.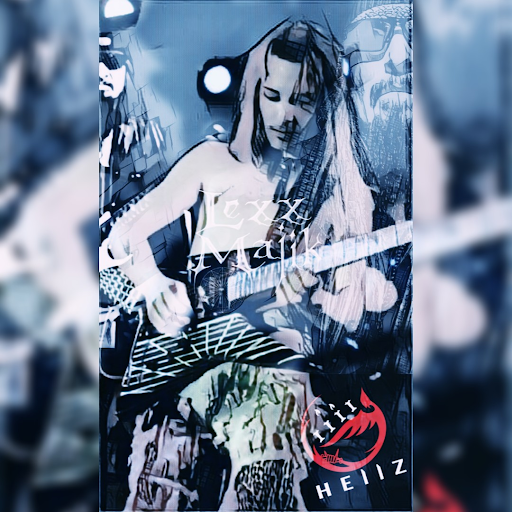 Lexx Majik 
Hellz Guitarist, songwriter and producer 2020 Hellz  guitarist is the wizard of abstract guitar.Between Lexx and the queen of Hellz herself the song writing forces of this band Hellz is phenomenal. 
Lexx resides in Upstate, New York 
Lexx Majik was born of a French King and a Succubus in January of 1780. Left in the woods at three days old, he was taken in by an exiled Mystic and was taught of what is verses what is believed; actuality over reality. Still in the single digits of a human existence, he began encompassing the life of sound, vibration - that music is all. Not just songs created or listened to, but that music is everything and the key to all dimensions. The sound of the wind blowing upon the leaves in the forest, a bird's wings in flight, water flowing in a stream - all music. As time continued forward, Musical Alchemy became his focus. 
With a Classical introduction, Metal was a natural choice. Waiting for centuries to be reunited with others who were once cast out, when invited by the Queen to become a part of Hellz, he was delighted to join this tribe. The proverbial hell is, after all, a place where those who are enlightened gather. Shunned by the arrogant gods of human creation because they see truth beyond the many veils of deception. 
Self taught, for the most part, Lexx took a few lessons as a child and became bored with the mundane quickly. He would seek out the books used by teachers and read through them, applying their content abstractly. He found that it's not so much the notes we play as it is how we get to the notes that is of importance. Motion to vibration - the journey to - and through - sound. 
Here in the 21st century, Lexx has a preference towards Schecter guitars, stating that there's a certain craftsmanship that sets them apart from all others. Using DigiTech processors, amps matter not as long as they're loud and warm.
Previous bands:
Sinistar
Defiance
Savage Angel
Gypsy
Dubology
Triple Threat 
Nasty Bastard 
Influences: 
Steve Vai
(early) Van Halen
Neil Young
Zakk Wylde
Enigma
In This Moment
Judas Priest
Nick Cave
July Talk
Kobra and the Lotus
Nuno Bettencourt
Jimmy Page
Frank Zappa
Lords of Acid
The Doors
Band Links
FACEBOOK 
https://www.facebook.com/lisa.christieperry
Website
www.houseofhellz.com 
Social
www.facebook.com/hellzlive/
Live interview 
https://m.facebook.com/story.php?story_fbid=2283225855309492&id=1890256441273104
Latest Live interview with Max1ON1
https://m.facebook.com/story.php?story_fbid=10157486890106284&id=626536283
Article January 2020
http://bravewords.com/news/hellz-signs-deal-with-r-i-n-d-records
https://m.facebook.com/story.php?story_fbid=917696901959766&id=195821337480663
HELLZ #1 iTunes rock charts South Africa article
https://www.ubetoo.com/music/hellz-sends-fire-to-the-sky-on-new-song/