Evoking Winds - Towards Homestead - Reviewed At Metal Digest ! Check it out here at this link: https://metal-digest.com/2021/09/20/evoking-winds-towards-homestead/
    The reissue of an album is usually a cause for celebration; it often means that an album that been out of print has been given a new lease of life and that is the case with 'Towards Homestead', the 2008 debut album by Evoking Winds.
                'Towards Homestead' is an album which shows Evoking Winds at their most primal and primitive as the folk metal band explore tales from their native Belarus through a haughty mixture of black metal blast beats and riffs juxtaposed with folk instruments. This means that tracks such as 'Oh Black Raven, Leave Me', 'Yurja' and 'Arrow's Burial' hum with prehistoric tones of the endless forests of Eastern Steppes that have all the appeal of worshipping at the altar of Finntroll as well as Wardruna. Naturally, with this being the first offering from Evoking Winds, it does mean that the band are wearing their influences heavily on their sleeve as the band try to find their place within the world. However, this gives 'Towards Homestead' a rather likeable quality, it is simple and humble, sticking to what it knows without stepping out beyond the realms of its comfort zone.

                It is good to have 'Towards Homestead' readily available again, it also allows Evoking Winds to reach an audience that may not be familiar with their work. This album won't be for everyone, but folk metal fans who like swathes of black metal should check this release out. - Metal Digest
FFO: Moonsorrow, Summoning, Finntroll, Finsterforst, Equilibrium
Release Date: August 10, 2021
Atmospheric metal meets folklore fantasy in music by Evoking Winds. It's a mixture of stormy blast beats with an epic ambiance and a healthy dose of Eastern Europe's dark tales.
Bio:
The band was originally founded by Artyom Prishchepov together with Ivan Sereda in Belarus in 2008 as the way close friends created music together. They composed music for years just for fun and inspiration, and the band has eventually grown: adding Yaroslav Korotkin on vocals and bass, Sergey Shulzhenko (keys and orchestration), Dmitry Sarychau on guitars, and Alexander Cherepanov doing vocals. Today the musicians live around the world: Belarus, USA, China, Russia - and collaborate online. Recently they decided to re-mix and issue all of their music digitally available for everyone for free, featuring James Knoerl on drums and programming. Starting with the very first works they walk the journey again opening new chapters together. This sense of friendship is something everyone really started to value during pandemics and isolation.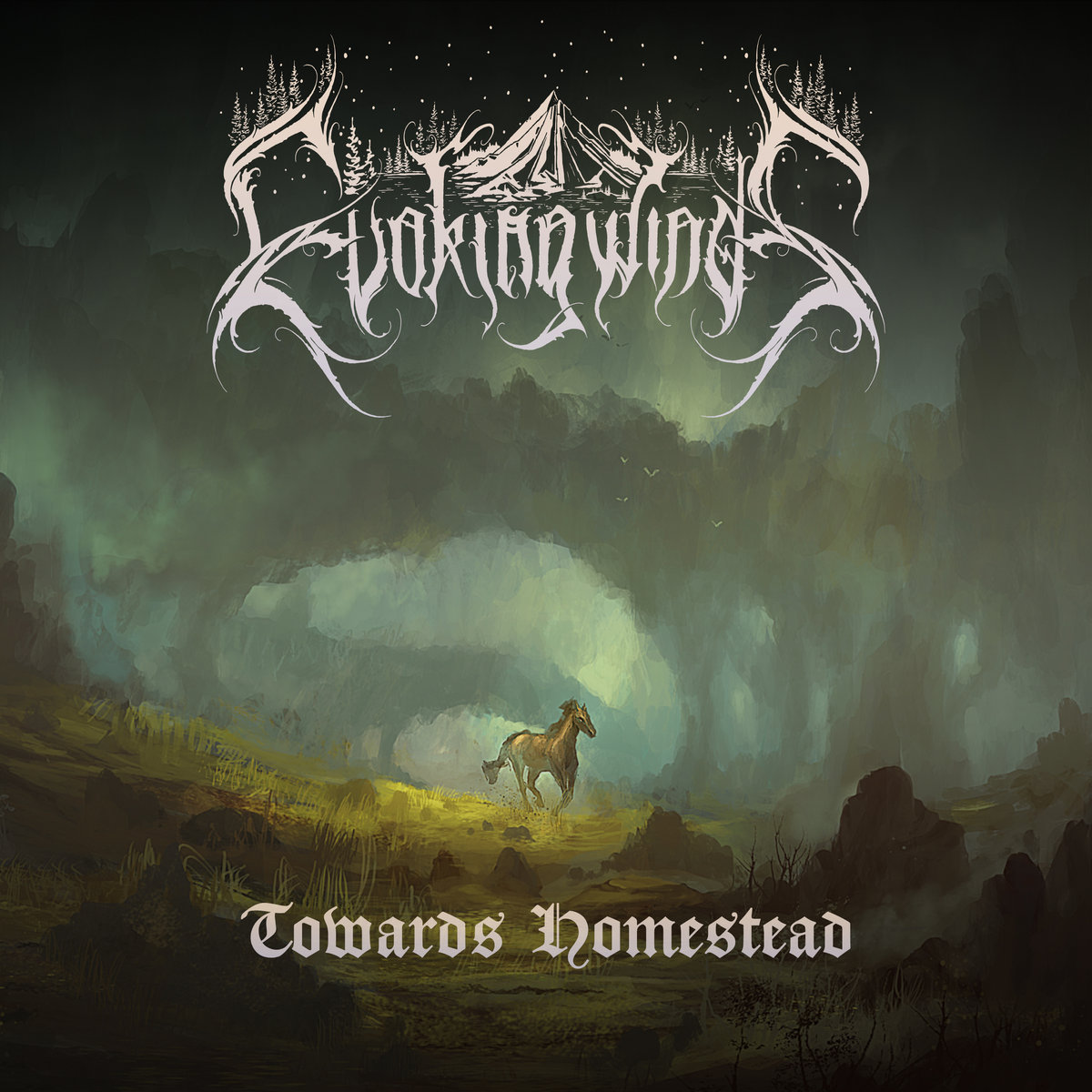 Follow the band at these links: 
https://www.youtube.com/channel/UCkvrxEe4T1lcXRQmosJUWfw
https://open.spotify.com/album/3dEeDCFhQR4jvzayrYSza9?si=l17acjSCRzalFJzTe5dZ5A&dl_branch=1
https://music.yandex.com/album/16903783
https://evokingwinds.bandcamp.com/album/towards-homestead