ROYAL HUNT: BRAND NEW CONCEPT STUDIO ALBUM "DYSTOPIA" - Reviewed At Street Clip ! Check it out here at this link: https://streetclip.de/2021/07/01/royal-hunt-dystopia/
ROYAL HUNT quickly reach the zenith of their careers. The studio albums three and four, ́Moving Target ́ (1995) and ́Paradox ́ (1997), should of course not be missing in any collection. However, singer D.C. Cooper leaves the formation nine years after the band was founded. This is followed by differently good studio albums in an unsteady cast. But for a decade, D.C. Cooper has been back in the band as the only true singer of ROYAL HUNT and even the line-up has been stable for several years.
The current work is a great concept album and must be counted among the highlights of royal hunt's discography, which has already sold over a million copies in their career.
This time ray Bradbury's dystopian novel "Fahrenheit 451" lays the foundation, the musical foundation sets the band – keyboarder André Andersen, guitarist Jonas Larsen, bassist Andreas Passmark and drummer Andreas "Habo" Johansson – for a bombastic symphonic and brilliantly melodic power metal work himself. The long, but at all times dynamic compositions are the prerequisite for epic and progressively inspired songs, which are decorated with the usual strong keyboard and guitar interludes.
The symphonic introduction ́Inception F451 ́ is accustomed, when the burning of the books, which the public should not read, is over, into a guitar fireworks. ́Burn ́, a classic, heroic and anthemic song by ROYAL HUNT, lives in the aftermath of this symphonic music, which suddenly quickly pushes the melody to the climax. The vocals of D.C. Cooper remain in constant battle with the background vocals for supremacy.
The eight-minute ́The Art Of Dying ́ shows itself dramatically and blossoms in epic singing and choral singing. Support comes from one of the many guest singers, Mats Leven (CANDLEMASS, KRUX, TSO), who can also be found at the microphone in the final ́Snake Eyes ́. To a great song for the world stage, the singing of Alexandra Andersen (ROYAL HUNT, JSP) ́I Used To Walk Alone ́ shines in full splendor. In a few moments a former ROYAL HUNT singer, Mark Boals (Malmsteen, RING OF FIRE), rushes to her aid, who is also available again for the conclusion ́Snake Eyes ́.
The typical band song ́The Eye Of Oblivion ́, which marches in its rhythm and melody as PRETTY MAIDS 2.0, is of course sung by D.C. Cooper. Completely atypical, on the other hand, ́Hound Of The Damned ́ forms a danceably inflated frame, which of course opens its doors for another royal melody, with the singing of D.C. Cooper, with the first ROYAL HUNT singer Henrik Brockmann (EVIL MASQUERADE, N'TRIBE) and Kenny Lubcke (NARITA, ZOSER MEZ). Before it comes to the mentioned finale, a possibly new band classic, the eight-minute ́Black Butterflies ́, trumps again. - Street Clip
" Dystopia " released on December 16th via King Records (Japan/SE Asia) and on December 18th (UPD: physical format on the 15th of January 2021) via NorthPoint Productions (Europe / N / S America). A concept album offering a considerable expansion of the band´s trademark sound and featuring performances by guest vocalists: Mats Leven ( Candlemass, TSO, Skyblood ), Mark Boals ( Y.J. Malmsteen, Ring of Fire ), Henrik Brockmann ( Royal Hunt, Evil Masquerade, N´Tribe ), Kenny Lubcke ( Narita, Zoser Mez ) and Alexandra Andersen ( Royal Hunt, JSP ).

"Dystopia" is available on ALL digital platforms (as MP3, FLAC), and as a regular CD (jewel case), various deluxe editions / bundles and a double heavy vinyl LP at  royalhunt.com

Spotify:  http://bit.ly/dystopia-spotify  
iTunes:  http://bit.ly/dystopia-itunes
YouTube:  http://bit.ly/dystopia-youtube
Amazon:  http://bit.ly/dystopia-amazon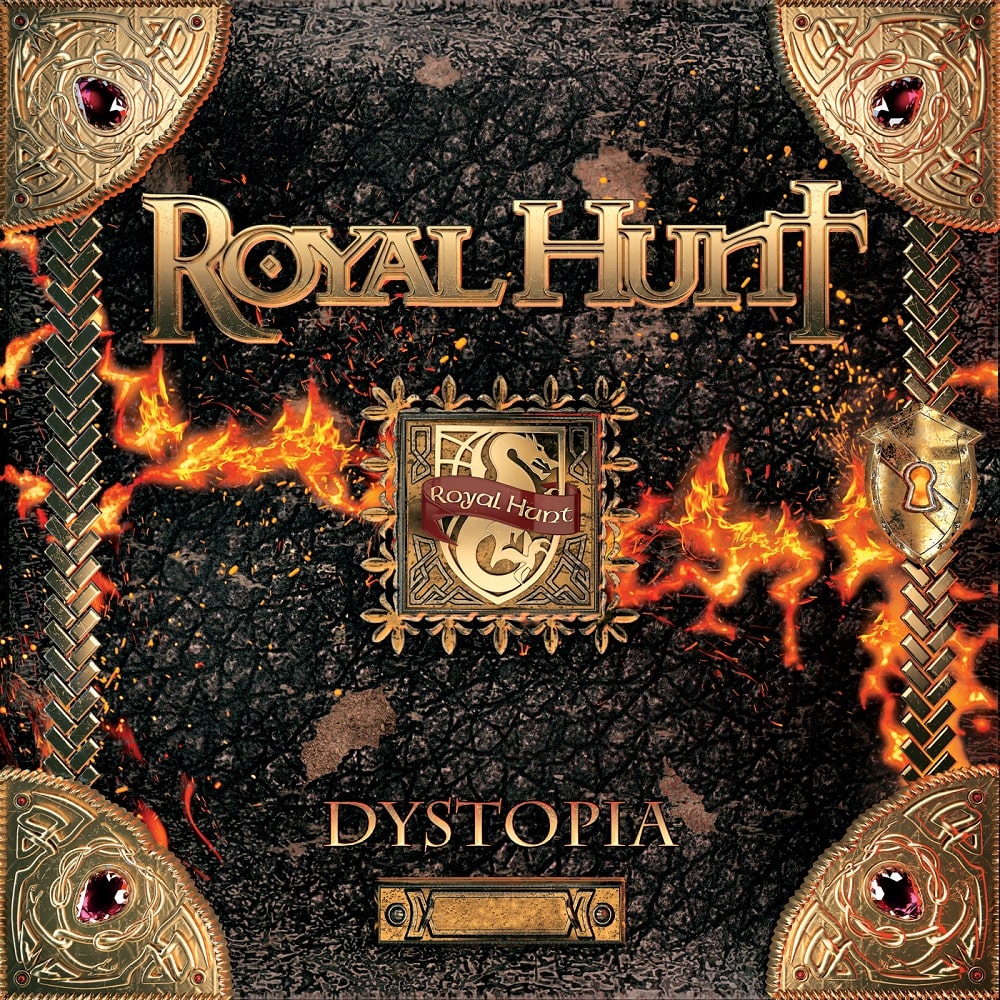 ROYAL HUNT - " The Art Of Dying " ft. Mats Leven (single version) 
ROYAL HUNT  keep intriguing fans with their adventurous endeavors and the band´s 15th studio album is no exception: a monumental concept opus featuring symphonic, progressive yet hard hitting compositions full of impeccable performances, wrapped tightly into immediately accessible format and a lush, contemporary production.

The addition of some extraordinary guest singers and their outstanding performances combined with vastly extended orchestrations creates a truly conceptual, cinematic feel throughout each and every track.

Tracklist:

INCEPTION ℉451
BURN      
THE ART OF DYING
I USED TO WALK ALONE       
THE EYE OF OBLIVION 
HOUND OF THE DAMNED
THE MISSING PAGE (Intermission I)
BLACK BUTTERFLIES
SNAKE EYES
MIDWAY (Intermission II)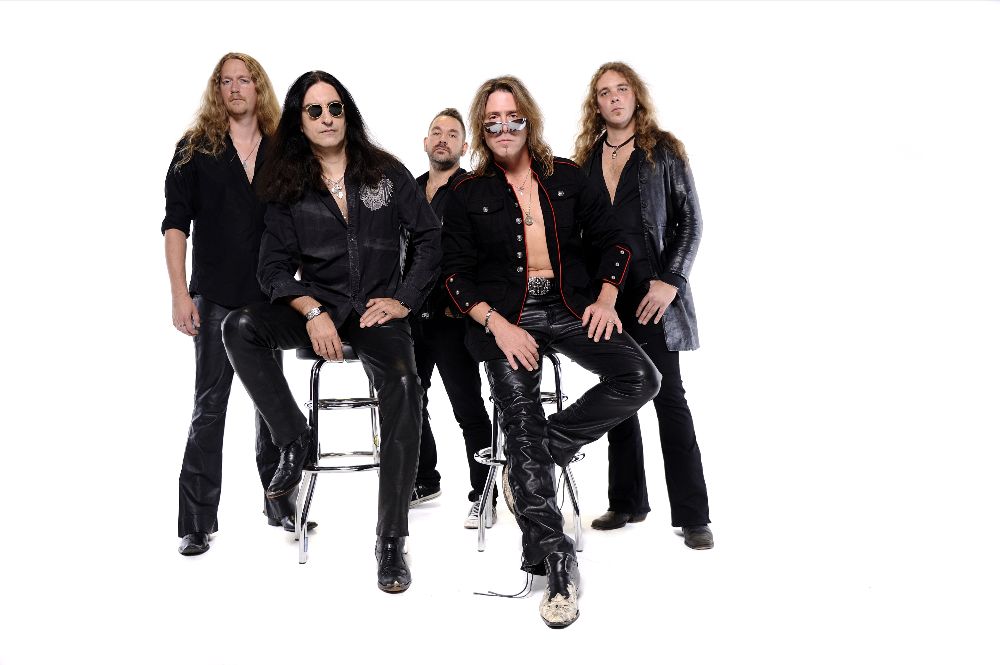 Follow the band on Social Media:
https://royalhunt.com/
https://www.instagram.com/royalhuntmusic/
https://www.facebook.com/royalhunt
https://www.twitter.com/royalhuntband