Release Date: 2nd July 2021
Written and composed by Simon Forsell, Olof Jönsson, Emil Salling 
"Fem I Tre" (2:55am)
As always the new single pertains to the pressures of life and for the past year and half we have all felt a lot of pressures. Most people are ready to go out to a bar or event and have some drinks, some laughs, hang out with friends now that the world is slowly coming back to life.
But when the drinks go down, sometime your wisdom flows out. And perhaps you want more out of the evening? The song " Fem i Tre " is a satirical, a song about the guys (and gals) who are desperately looking for someone to take home from the bar for the night. You have all heard the bad pick up lines, and we all know the type that drinks a bit too much and flirts with everything that moves. " Fem i Tre" is their anthem!
In English, the Swedish title " Fem i Tre " means the time 2:55am. Many Swedish bars close as 3:00am so the song is just about how desperate certain people get when the bars closes. Please come home with me and be my " Fem I Tre "!
Watch the video below!
The Band
Who is Pressure, I hear you ask? Well, if you had to tag them with a genre the one that fits best is a 'melodic rock' but they are so much more than that. Hailing from Stockholm, Sweden and with vocalist Olof Jönsson you can always guarantee soaring, athletic and committed vocals.  Together with a twin guitar sound coming from songwriter and lead guitarist Simon "Siirpo" Forsell and Emil Salling . Their work often focuses and embraces the pressures felt from everyday existence. Their lyrics ably demonstrating that there are two sides to every story - the good and the bad. Every song has a double meaning and they truly see music as a tool to handle the different pressures thrown at us from the modern world.
The band began their journey together in 2018, and since then they've worked tirelessly developing their sound and live performance, their aim? To make memories with their fans and to an epic musical soundtrack. Now just recently as in past month there has a member change in the axemen line up.
The new axeman and new member of Pressure is Patrik Buhr.
A quote that can summarize their lyrics is: "How can you tell a story about life if you haven't dared to live life to its fullest!
Pressure is all about every story, every moment, every Pressure!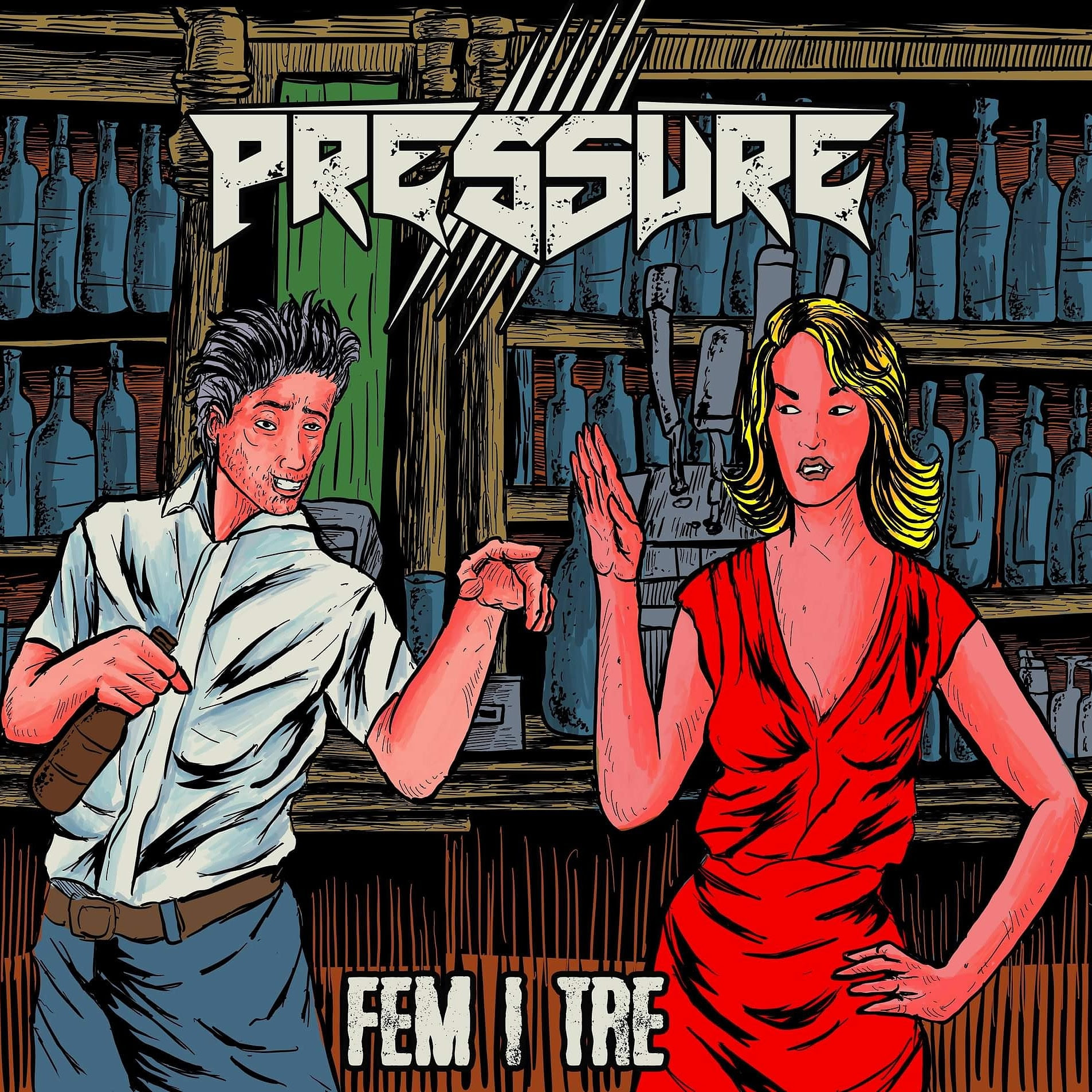 Follow the band at these links:
https://open.spotify.com/artist/7a9rKp03MYJv4leDN7Mm8k
https://www.youtube.com/c/Pressuresweden
https://www.facebook.com/pressuresweden/
https://www.instagram.com/pressuresweden