Sylphorium Records - Latest Releases - Featured At BATHORY ́zine ! Check it out here at this link: https://www.bathoryzine.com/2021/05/sylphorium-records-latest-releases.html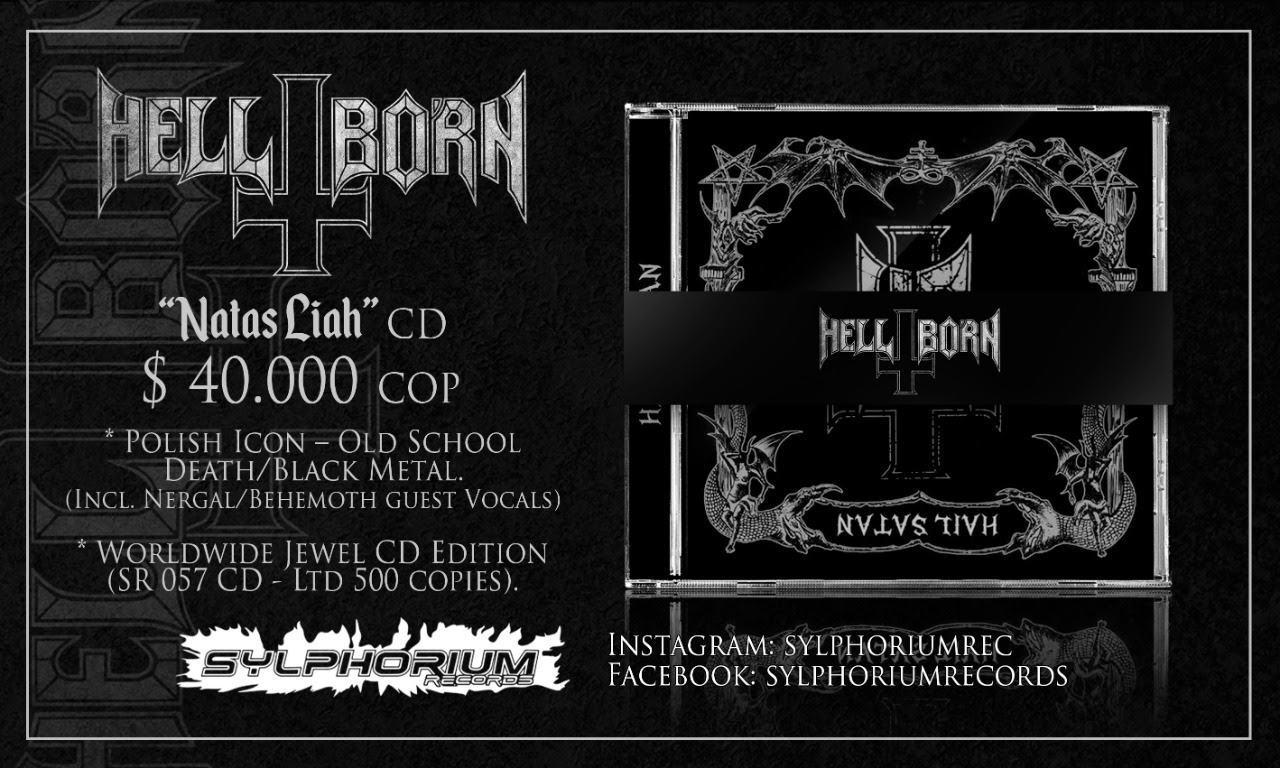 HELL –BORN "Natas Liah" CD
SR 057 CD - Worldwide Jewel Edition
NEW ALBUM from Polish Icon – Old School Death/Black Metal.
https://odiumrecords.bandcamp.com/album/hell-born-natas-liah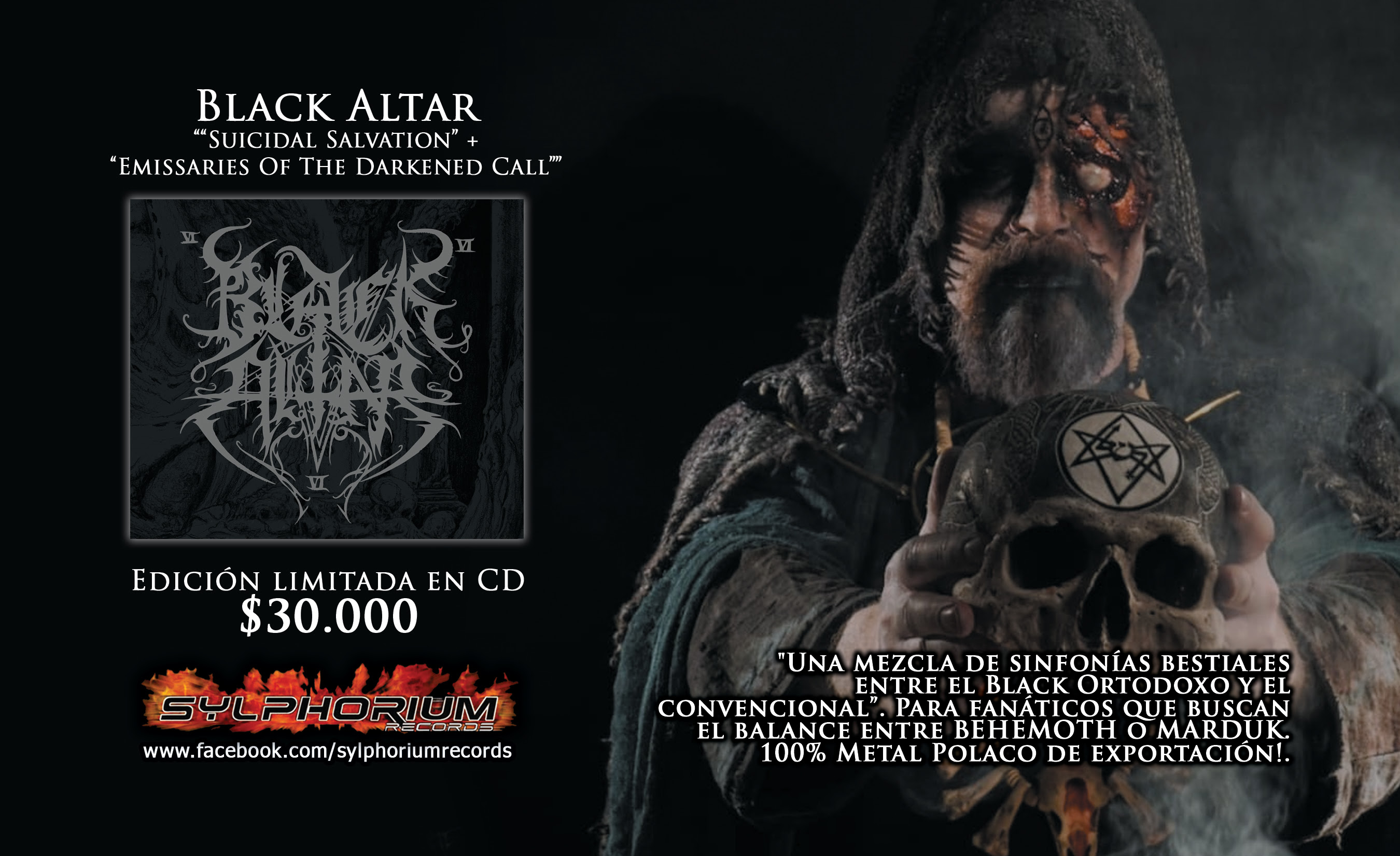 BLACK ALTAR "Suicidal Salvation"/"Emissaries Of The Darkened Call" CD
SR 052 CD - Worldwide Jewel Edition
Extreme Black Metal From Poland/UK
https://blackaltar.bandcamp.com/music
PROFANE CREATION ""We are back from the Hell" CD
SR 050 CD - Worldwide Jewel Edition
Brazilian Kult formed 1991. - 100% Raw and Occult Black Metal.
https://profanecreation.bandcamp.com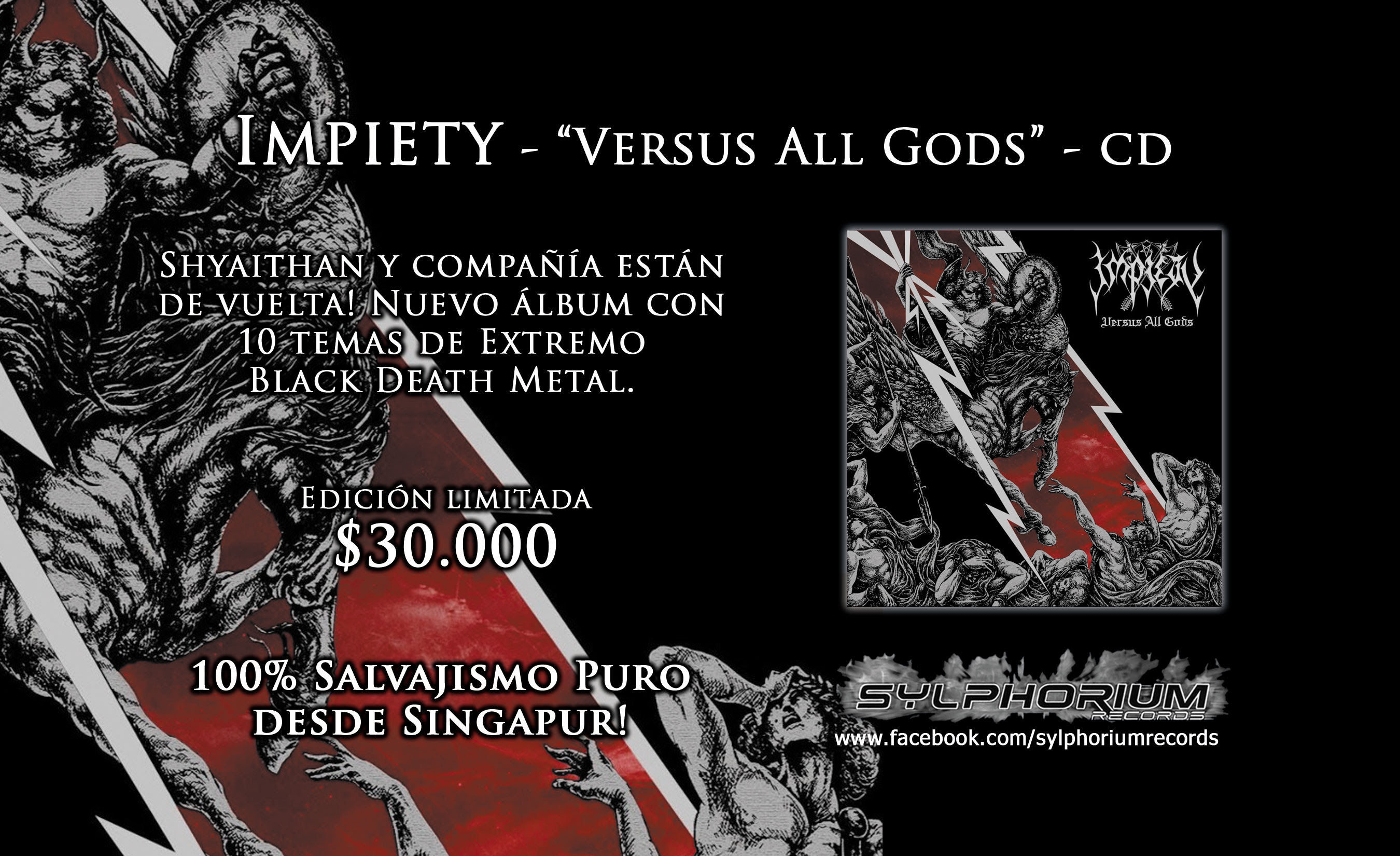 IMPIETY "Versus All Gods" CD
SR 055 CD - Colombian / South- Central American Jewel Edition
Blackened War Beasts from Singapure.
https://mightyimpiety.bandcamp.com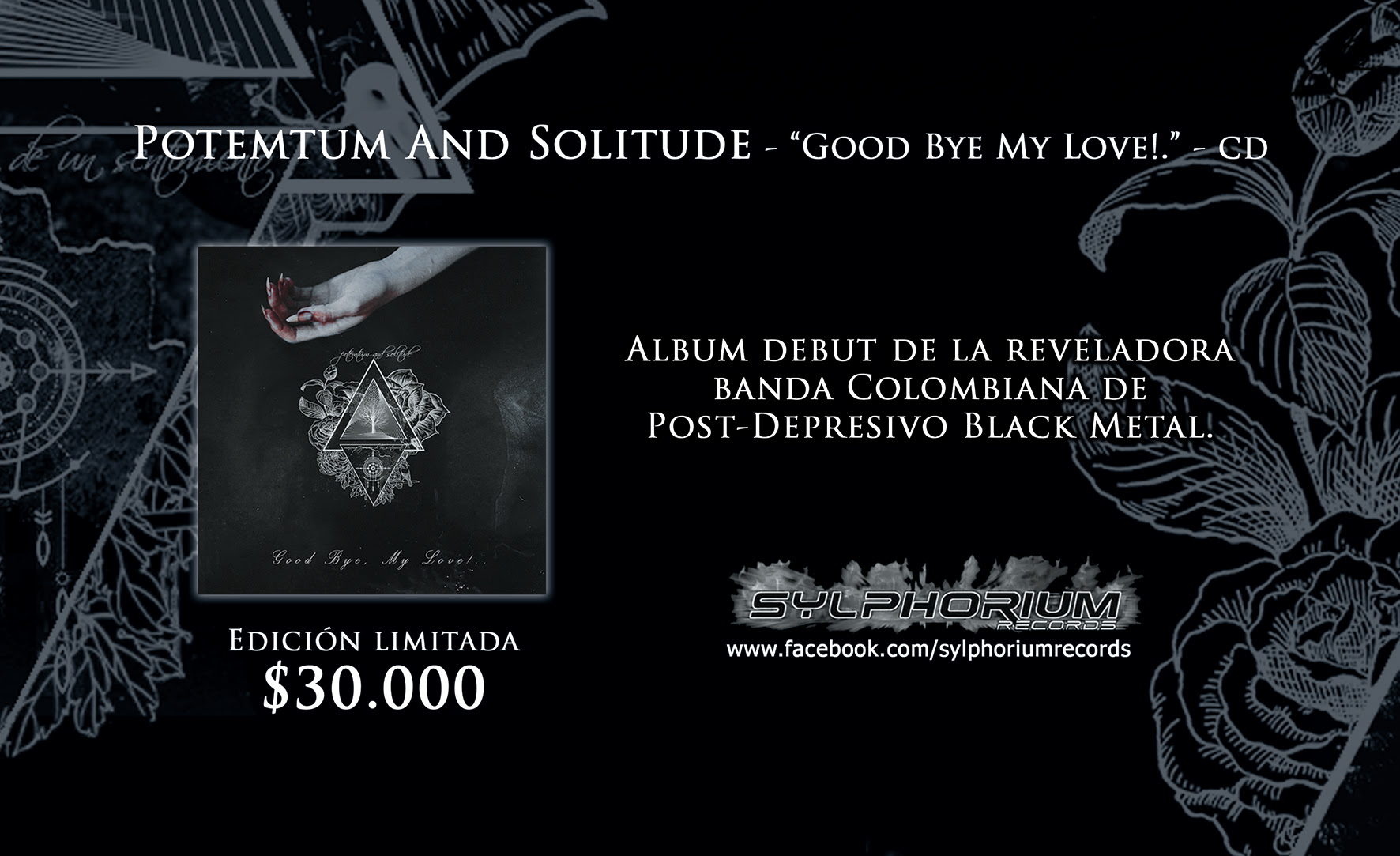 Potemtum and Solitude "Goodbye My Love!" CD
SR 054 CD - Worldwide Jewel Edition
Post-Depr Black Metal & Emotional Blackgaze from Colombia
https://potemtum-colombia.bandcamp.com
!! Orders & Traders Welcome !!
Or BUY with our partners:
Nuclear War Now Rec (USA), Moribund Rec (USA), Dark Horizon Rec (USA), WarHeart Rec (Poland), Witching Hour Prod (Poland), Odium Rec (Pol/UK), Fallen Angels (Korea), AFineDayToDie Rec (Spain), Hammerheart Rec (Holland), Dunkelheit Rec (Germany), Dusktone Rec (Italy), Obskure Chaos Distro (Brazil), Hammer Of Damnation Rec (Brazil), Soul Erazer Rec (Brazil), Austral Holocaust Rec (Perú), Gate Of Horror Prod (Perú), Morbid Attack Prod (Perú), Helvete Rec (Mex), Concreto Rec (Mex), Ascension Records (Mex), Suicide Syndicate Rec (Mex), Satanic Rex (Mex), Inferna Profundus Rec (Lithuania), and more...
---
At, Nelson Varela Aka Sylphorium Records
*Invoking Metal Since 1911 - Invocando Metal desde 1991*
E-mail: sylphorium.nv@gmail.com
WhatsApp: +57- 3112261058
Instagram: @sylphoriumrec
www.facebook.com/sylphoriumrecords