Internal Organs External - Apocalyptic Domination - Reviewed By Full Metal Mayhem!
Internal Organs External - Apocalyptic Domination - Reviewed By Full Metal Mayhem ! check it out here at this link: https://lorenzvangore.wixsite.com/fullmetalmayhem/post/internal-organs-external-mit-apocalyptic-domination
How did I get to know the band: Once again, Metal Devastation Radio offered me to discuss this EP, so, I immediately accessed it.

How do I find the disc: A short, crisp EP that you can listen to without any problems, so let's go:

GROTESQUE MONSTROSITY starts off brutally. Here we get nasty brutal death as I love him. vocals, mostly nasty growls, in between always nasty screams. In addition, e gives a powerful drum set that gives the song a decent basic framework. Time and again, there is a change between sluggish Moshparts and violent banging. Really great. 

CANNIBALISTIC TENDENCIES hits the same notch, except that the growls go even further here. Here we definitely have a song that goes straight to the neck. 

FEEDING OFF THE WEAK packs a big portion of groove to the whole and has immediately qualified as my favorite of the EP. Beautiful at mid-tempo and perfect for a pounding Circlepit. It's a pity that this is just a one-man project. 

S.S.M. (SLAM SAVED ME starts with a choir that is soon swept away by "blasting Death Metal". Here you would only have to install a banjo here and there and you would have a N.O.G.O.A. track. 

THE BEAST WITHIN ends the EP as strongly as it started. Hard, ultrabrutal and here again really horny groovy. What else can I say, except pull you in when she comes out. 

Conclusion: Really horny. There is not much to perfection. I can't even name what might be missing, apart from banjos, of course. Here's a clear recommendation for deathheads out there, so listen: Full Metal Mayhem
New Promo - Internal Organs External - Apocalyptic Domination (EP) - (Brutal Death Metal)
Internal Organs External is a one-man slamming brutal death metal band hailing from Arizona, USA. Vince Otero is the sole member who takes on responsibilities of performing guitars, vocals, and drum programming as well as recording duties.
The project was birthed in 2018 and in the following 2 years, the debut album 'Into The Depths' was created. Releasing on October 21st, 2020 the record instantly gained widespread recognition in the death metal community. 
At the beginning of 2021, Vicious Instinct Records and Internal Organs External inked a multi-release deal. This includes the forthcoming EP 'Apocalyptic Monstrosity' which will be released on May 14th, 2021. 
Tracklist- 
1.Grotesque Monstrosity 
2.Cannibalistic Tendencies 
3.Feeding Off the Weak 
4.S.S.M. (ft. Jack Christensen) 
5. The Beast Within (ft. Larry Wang) 
Check out the new single taken from that EP below!
The second single 'S.S.M' (slam saved me) features Jack from Kraanium and will be released April 16th on all major platforms.

Apocalyptic Domination will be out on the 14th of May via Vicious Instinct Records. Keep an eye out!
For fans of-
Acranius, Kraanium, Disfiguring The Goddess, Devourment, Waking The Cadaver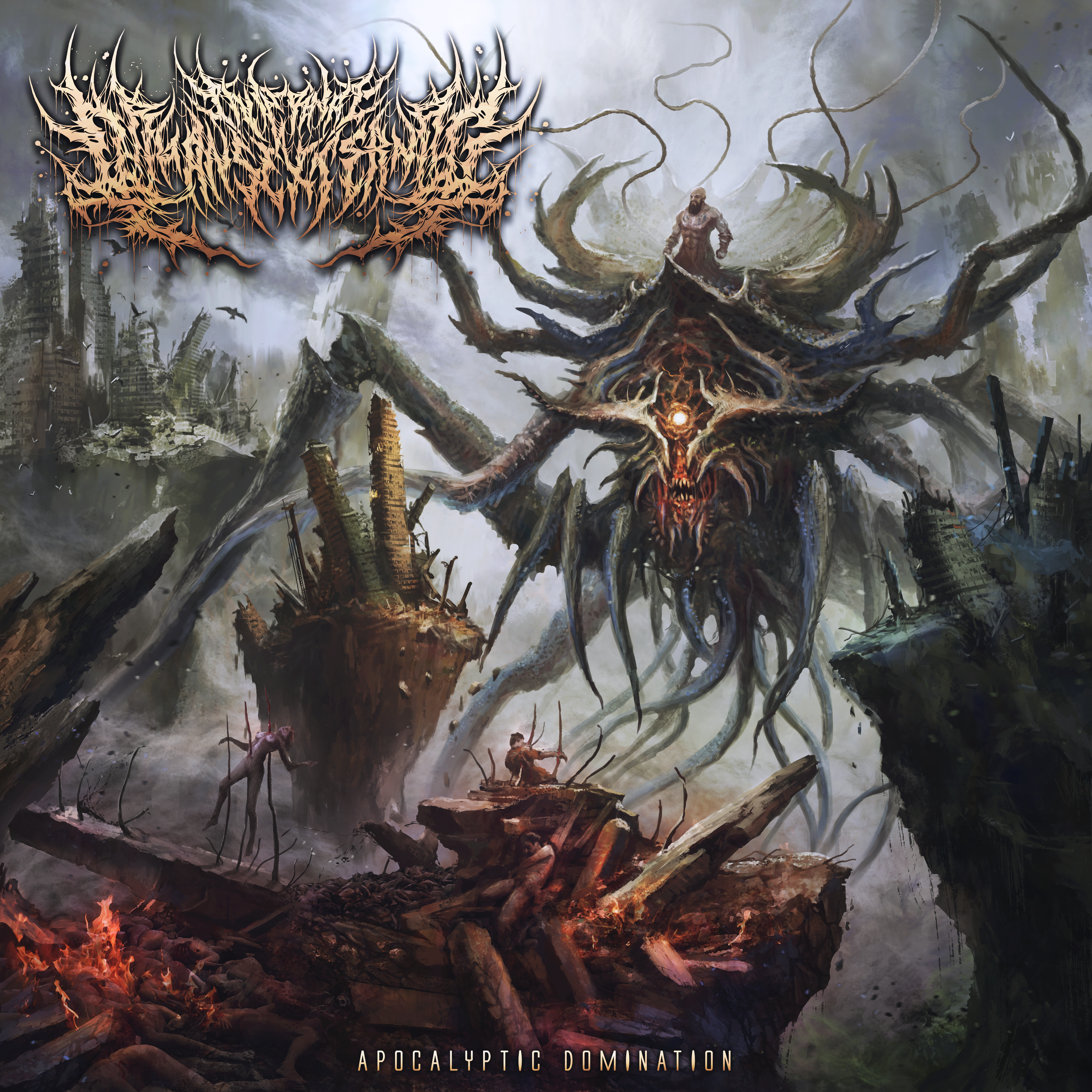 Credits-
All songs written, performed, and recorded by Vince Otero. All songs were mixed and mastered by Miguel Tereso Of Demigod Studios . Special thanks to Jack Christensen ( Kraanium , Septic Congestion ) for doing guest vocals on the track titled ' S.S.M '. Special thanks to Larry Wang ( Gorepot , Fatuous Rump ) for doing guest vocals on the track titled ' The Beast Within '
Check them out on Spotify and add them to your playlists!
Follow the band at these links:
https://open.spotify.com/album/7qNma2jJSgpMoeSebQkjPC?si=5PX0r0pCQXyeEozNEO66JA
https://www.facebook.com/internalorgansexternal
https://www.youtube.com/channel/UCrDzRXPxW7r-_emSp6aiiOw
Follow the label at these links:
https://www.facebook.com/viciousinstinct
https://www.instagram.com/viciousinstinct/
https://www.youtube.com/channel/UChAsWQJcM8w8aW5Guv-6uew
Pre Save Links-
https://distrokid.com/hyperfollow/internalorgansexternal1/grotesque-monstrosity
https://distrokid.com/hyperfollow/internalorgansexternal1/ssm-feat-jack-christensen
https://viciousinstinctrecords.bandcamp.com/album/apocalyptic-monstrosity