Primordial Serpent - Adversary of God - Reviewed By zwaremetalen ! Check it out here at this link: https://zwaremetalen.com/albumrecensies/primordial-serpent-adversary-of-god
Geoff Coran aka Dominus Wolnir is the man behind this black metal band Primordial Serpent from Winnipeg, Manitoba and then we are indeed in Canada. The Canadian black metal scene, like a number of others, is close to my heart. The typical icy, pungent, often fast and melodic black metal has some similarities with the French and Scandinavian schools. Primordial Serpent is a band that saw the light of day in 2020 and now has 24 releases to its credit. This Adversary Of God is the seventh full-fledged album of that. To think that Mr. Coran is also active in Dojo Kobra and Kalameetboth unknown to me. The man has just enough time. You can then critically ask yourself whether everything that is made by this good man should also be put on record. The answer will follow in a few moments. First I should mention that according to the promo guys the black metal of this Canadian band is scorched on the lines that other bands like Darkthrone , Sargeist and Immortal would have used as well.
And if it were up to Mr. Coran, each and every one of us would end up in Purgatory from the very first notes, hence the intro, Chasm Of Hellfire . Sargiest , Sarkrista , Satanic Warmaster mixed with some underground Canadian influences, that's how I would describe Primordial Serpent 's black metal. You get to know his typical style in the first full song Conduit Of Darkness. Wonderfully raspy guitar tones and penetrating melodies are provided with sliding bass parts and a (programmed?) tight drum sound. The vocals are measured, so the songs are not spied too full with all kinds of ugly. As so often, plucking guitar themes are also used, this time with a soggy, pouring rain shower. Adversary Of God seems to be watering down a bit, but nothing could be further from the truth. The speed is increased quite suddenly and again you are confronted with the ingenuity with which Mr. Caron writes his riffs. Salty, sour, pungent with a delicious bouquet.
Compared to the above songs, Harbringer Of The Final War is rather a weak song and it lacks a bit of brutality and aggression, especially in the first bars. Fortunately, Primordial Serpent realizes that the power of his music lies in the faster songs. Lightbringer continues in the footsteps that were already set in the icy frozen earth by the first two full-fledged songs on this record.
Let mister Caron aka Dominus Wolnir just keep making music I would say. Let him deliver his typically Finnish-inspired black metal in whatever form. For fans of the above bands, Primordial Serpent 's Adversary Of God album will definitely not be a bad buy.
rating:
80/100 zwaremetalen

Release Date: January 17th 2023
FFO: Darkthrone, Sargeist, Immortal
Location: Winnipeg, Manitoba, Canada
Short Bio: Primordial Serpent is a one man black metal band that started in 2020 by Geoff Coran(aka Dominus Wolnir). Since then, he's released 7 albums, 3 EPs, been featured on several underground compilations, and a split release of fellow Winnipeg act, Hellmoon. 
Support the band on Bandcamp!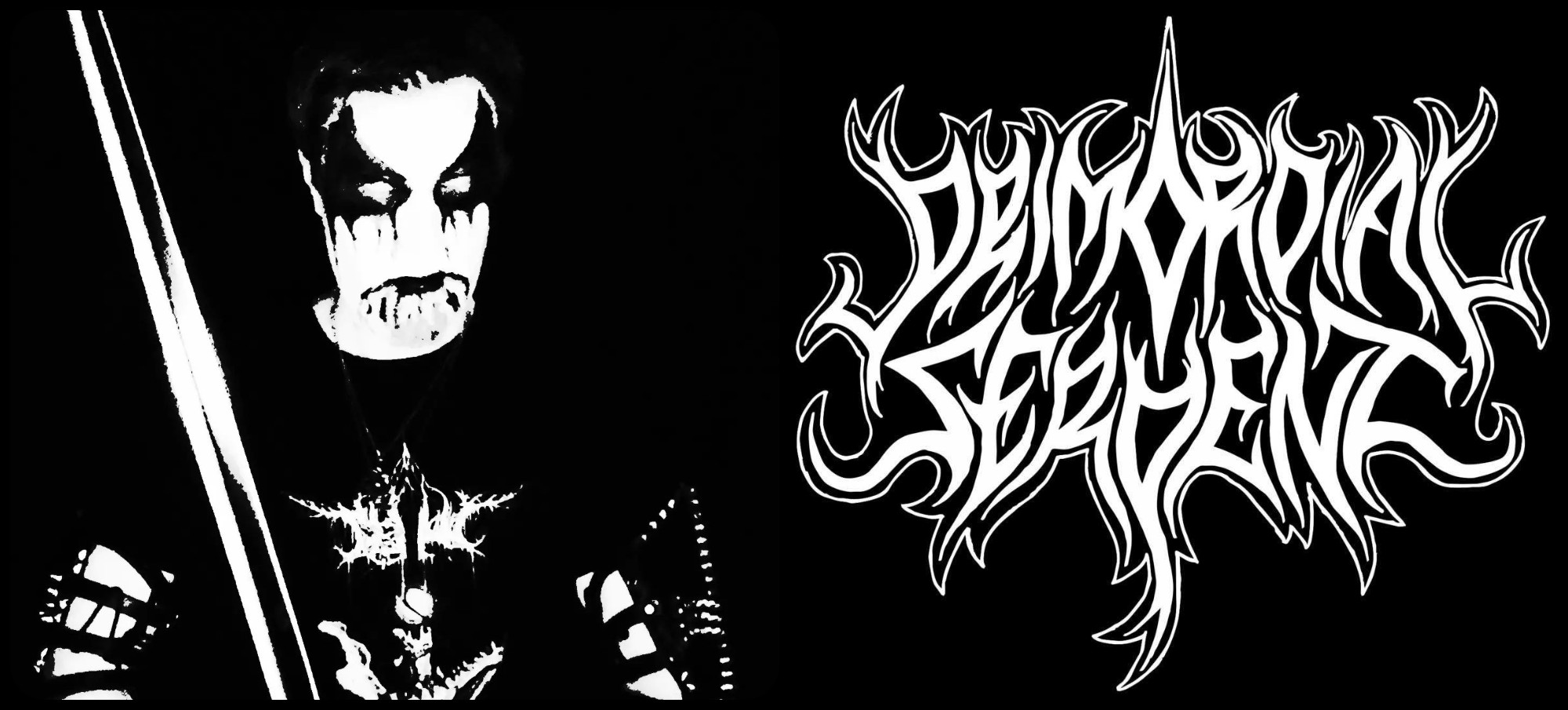 Follow the band at these links:
https://www.instagram.com/primordial_serpent_blackmetal/
https://www.facebook.com/PrimordialSerpentBlackMetal/
https://primordialserpent.bandcamp.com/