Blasphemous records set May 7th, 2021 as international release date for Misstress new album " Resurrected ". Album will be released in Digipak format.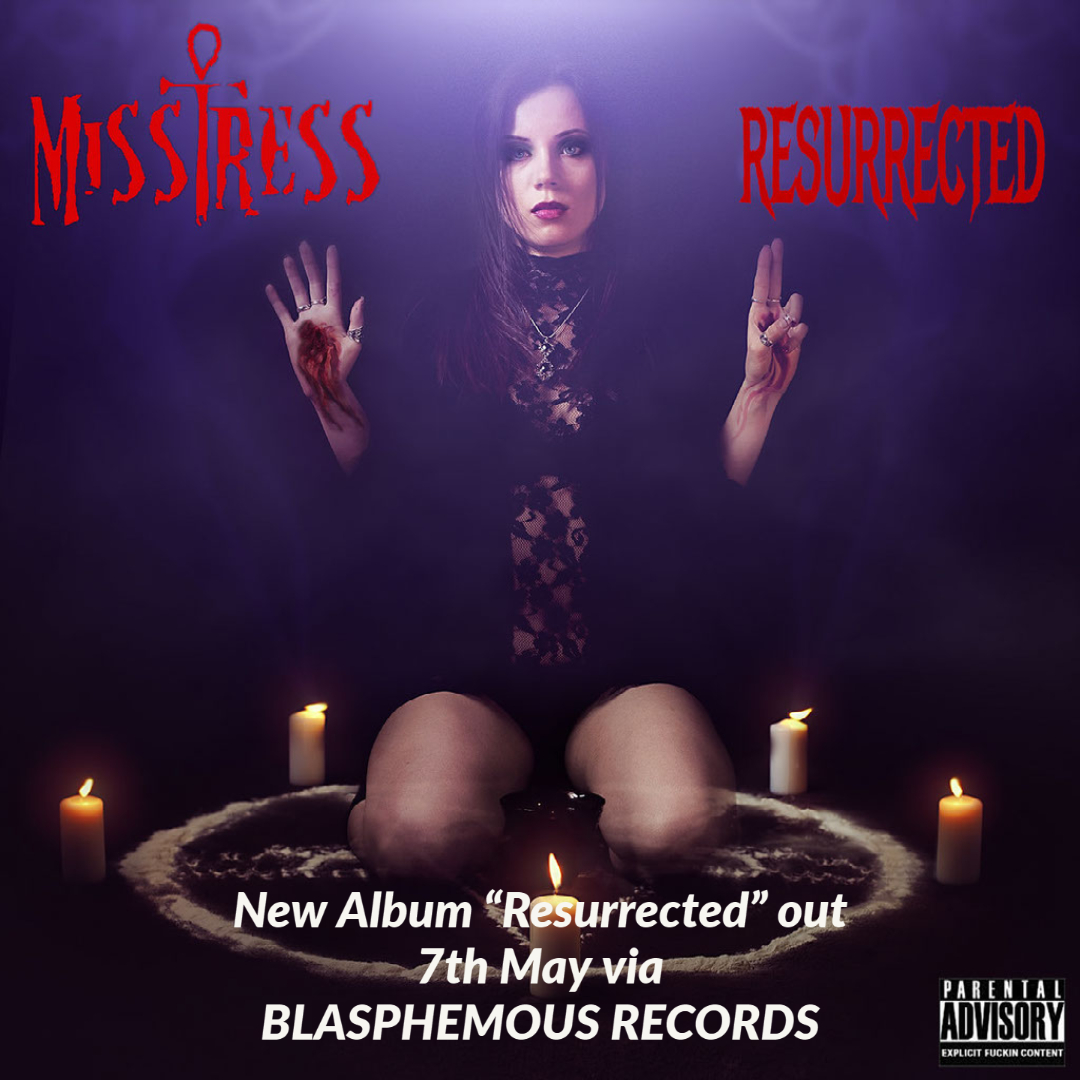 Track listing:
01 Resurrection
02 Welcome To Hell
03 Lilith (Sanctificetur Nomen Tuum)
04 I'm goin to get u
05 No risk no fun
06  Jesus Christ Pornstar
07 Deal to the Devil
08 Sex Blood and Rock n roll
09  Lady Katharina
10 Blood Sucker
11 Evil
12 Awakening Of The Vampire
13 Time to hunt
Pre-order link: https://www.musicforthemassesrecords.com/product-page/misstress-resurrected-cd-digipack-pre-order
MISSTRESS is shock rock / horror glam band from Poland, EU, raised at The Valpurgi's Night of 2011 by Andy Schoeneich and Mateusz "Buczyfer" Buczek. 
The first line-up was quickly enriched by drummer Bartłomiej "Świder" Świderek and bass player Mateusz "Daimon" Pażenczewski. MISSTRESS made their stage debut at the Harley Davidson Bike Week on July 2nd. The band completed recording the debut album "Vampire's Dirty Pleasures" - released November 1st, 2011. 
In 2012 MISSTRESS recorded the EP  "Demons & Freaks". 
2013 – the new drummer became Tomek Klimczak. Meanwhile, the US compilation "MegaCon 2013 Carousal Cravings - Con Artist Entertainment" was released (March 2013), featuring MISSTRESS' song "Vampire's Kiss" from the first album "Vampires Dirty Pleasures". 
MISSTRESS was the only European band on this release. In 2014 the band returned to touring and they also recorded a new EP entitled "XIII". 
With new vocalist Gracjan Kancerek MISSTRESS released the album "Angel Dark (In The Shadow Of Your Wings)". In 2015 the band suspended their activities. 
MISSTRESS reactivated in 2020 with line-up: Mateusz "Buczyfer" Buczek – voc., Andy "Ankh" Schoeneich – lead g., Gerard "Gere" Chodyra – bass and Tomasz "Kliman" Klimczak - drums. The band released a remastered and extended edition of their legendary debut album "Vampire's Dirty Pleasures (Expanded & Remastered)", then recorded the new album "Resurrected". Friends and outstanding musicians took part in the recordings as guests.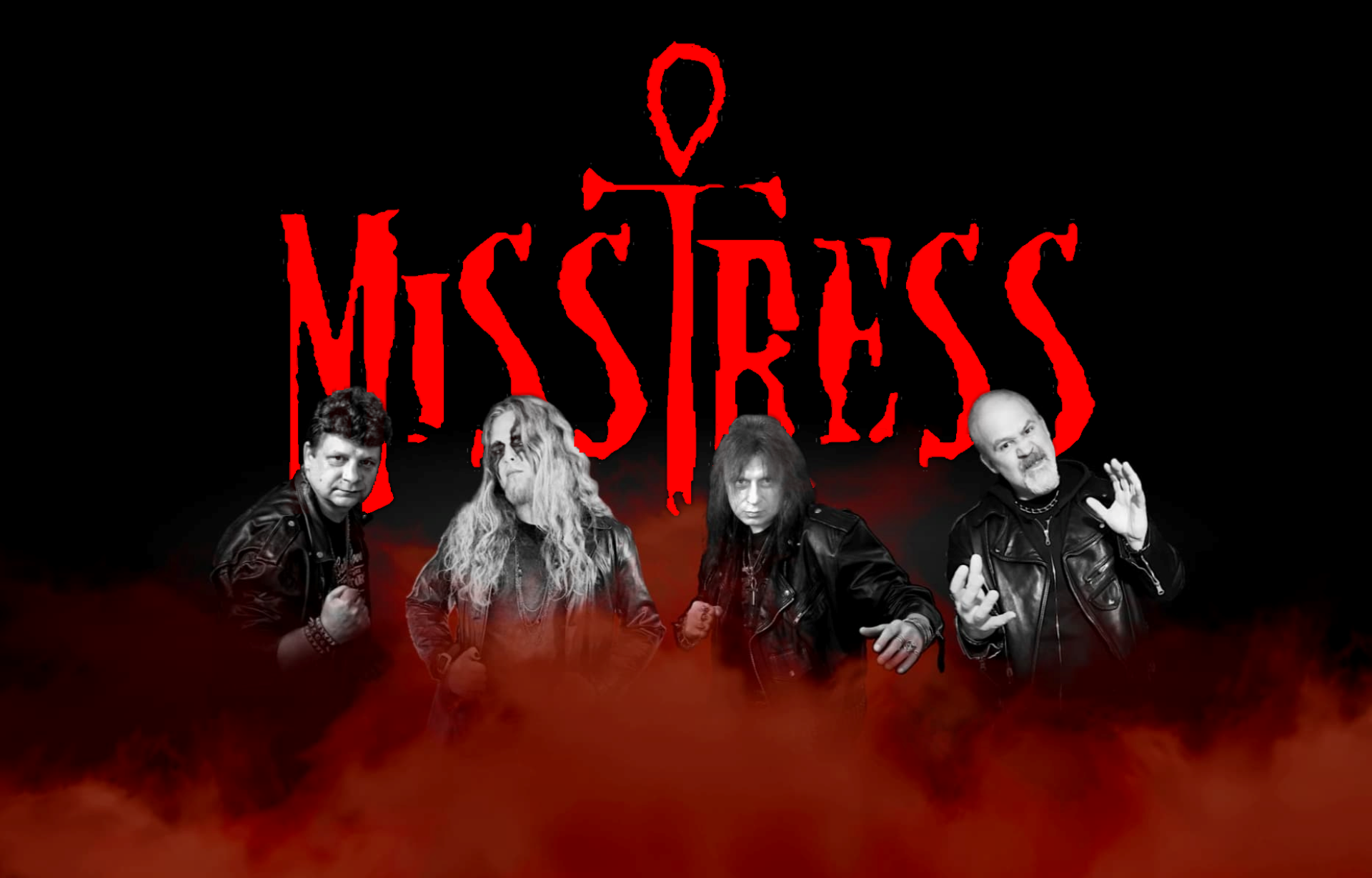 Label
Website: https://www.musicforthemassesrecords.com/
Instagram: https://www.instagram.com/blasphemousrecordseurope/
Facebook: https://www.facebook.com/Blasphemousrecords
Follow the band at these links:
Website: http://misstress.band
Instagram: https://www.instagram.com/misstressband
Facebook: https://www.facebook.com/MisstressBand