Rageful – Ineptitude - Reviewed By Metal Rules ! Check it out here at this link: https://www.metal-rules.com/2021/02/01/rageful-ineptitude/
Well, if Portugal's Rageful actually sucked, the title of their debut album would have been an easy launching pad for whatever ham-handed cheap shots one might have wanted to make at the melodic death metal band's expense. But they don't suck, and indeed Ineptitude shows Rageful – which once went by the moniker Wall Of Death – offering well-honed chops, a righteously angry lyrical stance and a pretty damn vicious delivery.
With its razor sharp, quick-cut riffs and lithe rhythms, the band's sound recalls The Black Dahlia Murder – turbulent, with a techy/proggy flair but plenty of bite and heft. Guitarists Claudio Santos and Ricardo Pato are sleek yet effectively tight combo here, laying down a barrage that nicely balances heaviness, velocity and dexterity. With most of the songs clocking in at a tidy three minutes and change, there is little room for wankery, and these guys wisely cut to the chase and stay there.
The aforementioned heft is accentuated by frontman Leonardo Bertao's flame-throwing "Corpsegrinder" Fisher-like bark that transforms what might otherwise be a reasonably catchy effort into something far more brutal – though certainly still palatable. It definitely lends some weight to the themes of self-interest, greed and corruption behind the lyrics here, and drives those sentiments home with authority, even on more cliched tunes like "Unsocial Network."
But the rampaging closing number "Portugal The Torch" ably captures how so many of us feel as our dear leaders fail time and again to serve with honor and protect the citizenry from, well shit, you name it – disease, extremism, inequality, authoritarianism, disinformation or climatic flux that seems bent on either drowning or incinerating us all. "You are on your own," Bertao bellows as the song comes to a close. Indeed. - 3.5/5 - Metal Rules
A Death Metal band from Lisbon (Portugal), initially formed in 2011, under the name "WALL OF DEATH".
Later in 2016, yet due to that line-up changes, and also because of some musical changes, they decided to change their name to "RAGEFUL", marking the beginning of a new era, and of a more mature sonority.
"INEPTITUDE" is the name that has been chosen to sum up in one word the whole lyric concept of the album. Parallelism is made with our current society, full of interests and corruption, in which, most of the time, we choose to be selfish and inept.
This debut record - Independently released in September 2020 - is the result of 4 years of a lot of sweat and difficult decisions. The band set the bar high and learned a lot along the way, so the quality that has been deposited on this record is undoubtedly something that fills the band with pride.
1.Inhuman Greed 03:54
2.Feed the Pigs 02:55
3.Slavery Ways 03:06
4.Whispering Rage 03:10
5.Unsocial Network 03:40
6.Clouds of Fear 03:25
7.The Rage is Coming 02:53
8.LCTS 03:03
9.Membership to Self-Existence 04:07
10.Portugal the Torch 03:36
For fans of Deicide, Cannibal Corpse, Immolation, what we propose is an unambiguous album, straight to the point, without excuses. 10 tracks loaded with pure Death Metal!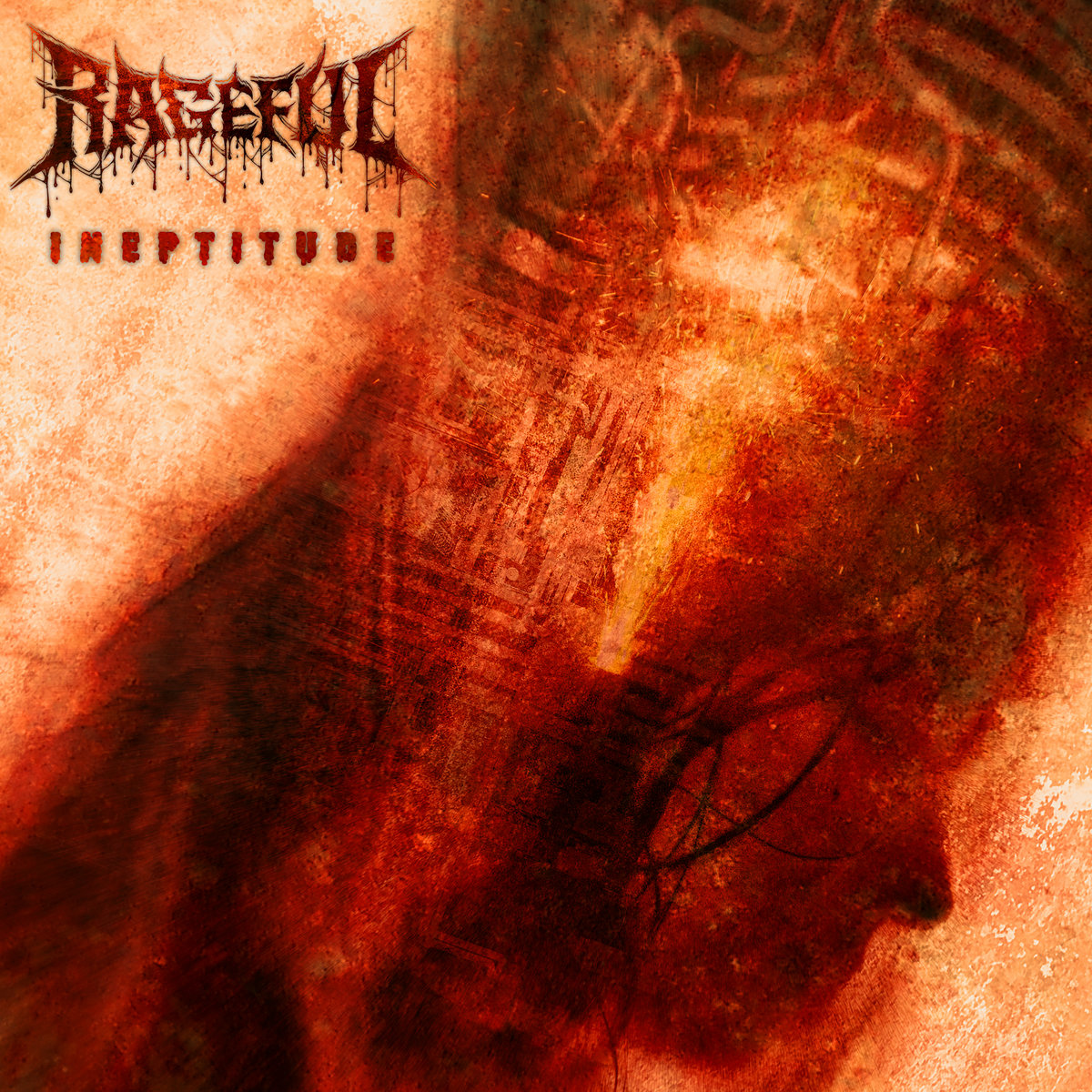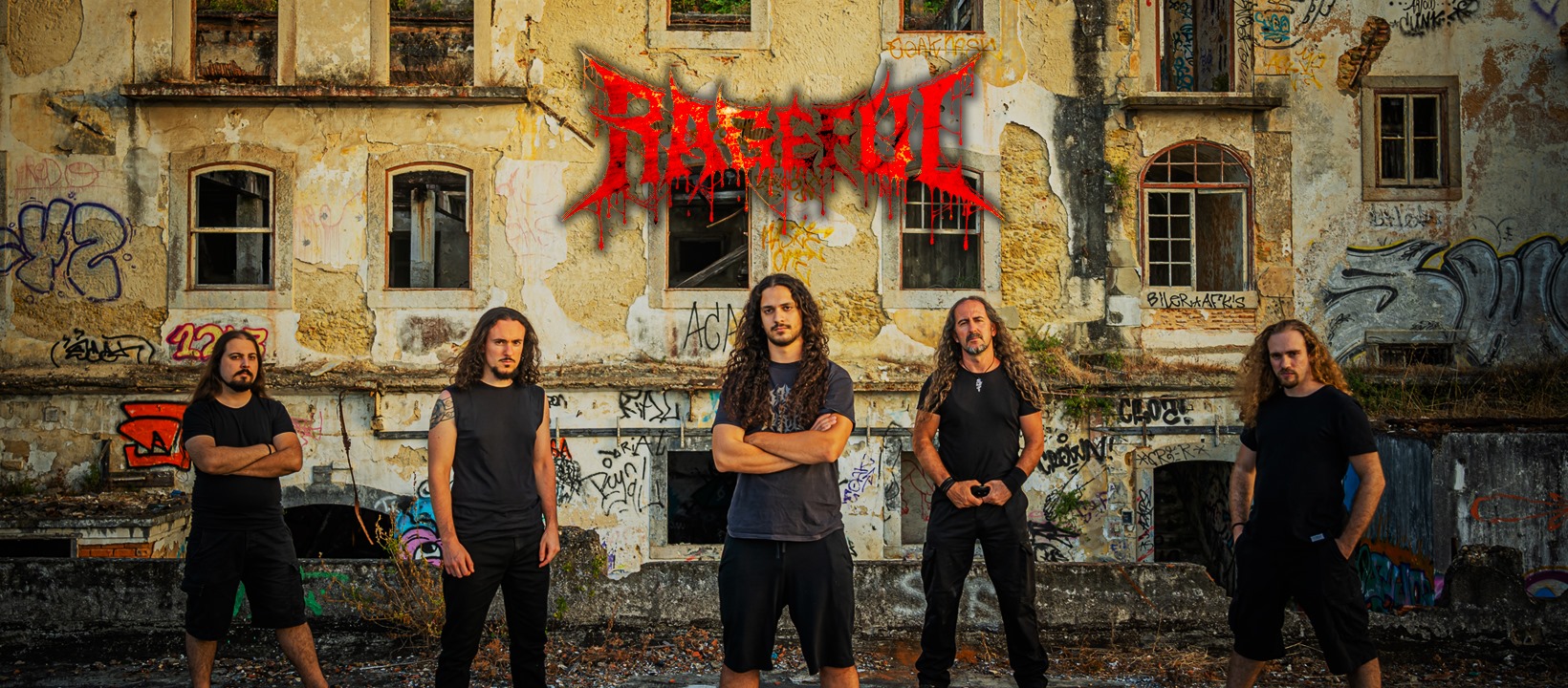 RAGEFUL is:
Leonardo Bertão - Vocals
Cláudio Santos - Guitar
Ricardo Pato - Guitar
João Arcanjo - Bass
Paulo Soares - Drums
Follow the band at these links:
Email: info@ragefulband.com
Facebook: https://www.facebook.com/ragefulband
Instagram: https://www.instagram.com/ragefulband
Youtube: https://www.youtube.com/channel/UCjuMBr7_5eDYyIyKEQxIu_A
Bandcamp: https://rageful.bandcamp.com/album/ineptitude
Spotify: https://spoti.fi/2P9bEJp
Apple Music: https://apple.co/2HHarF5