PINK COCOON : Wasting My Time - Reviewed By Hard Rock Info ! Check it out here at this link: http://www.hardrockinfo.com/reviews/2021/1.html#pinkcocoon-wastingmytime
Doom blues is what they call this, and it's said to fit fans of BLACK SABBATH, Jimi Hendrix and ALICE IN CHAINS. PINK CACOON is a 1-man band with multi-instrumentalist Marc Zolla from Montreal. This song is said to be darker and heavier than "It's No Fun", which was released in August 2020. His sound is described as a mixture of psychedelic riffs, hard rock and pop melodies. "Wasting My Time" is the second in a series of singles that will eventually form the basis of a new EP, which is due later this year. And this is a really good song that you should check out at once. - Hard Rock Info
Wasting My Time by Pink Cocoon
New Music Video/ Single Out Now!
Watch the new music video for 'Wasting My Time'  HERE
'Wasting My Time' is available on all streaming services  HERE
"Fully absorbed into the world of squalling feedback solos and a psychedelic blues atmosphere, Pink Cocoon immediately steps above the rest of the Witchcraft clones by being truly doom in their output."
Those Once Loyal 

 "psychedelic, old-school, heavy, bluesy riffs with a touch of catchy melodies and doom...Pink Cocoon's sound is a sweet mix of acts like Black Sabbath, Jimi Hendrix, and Alice in Chains." 
New Noise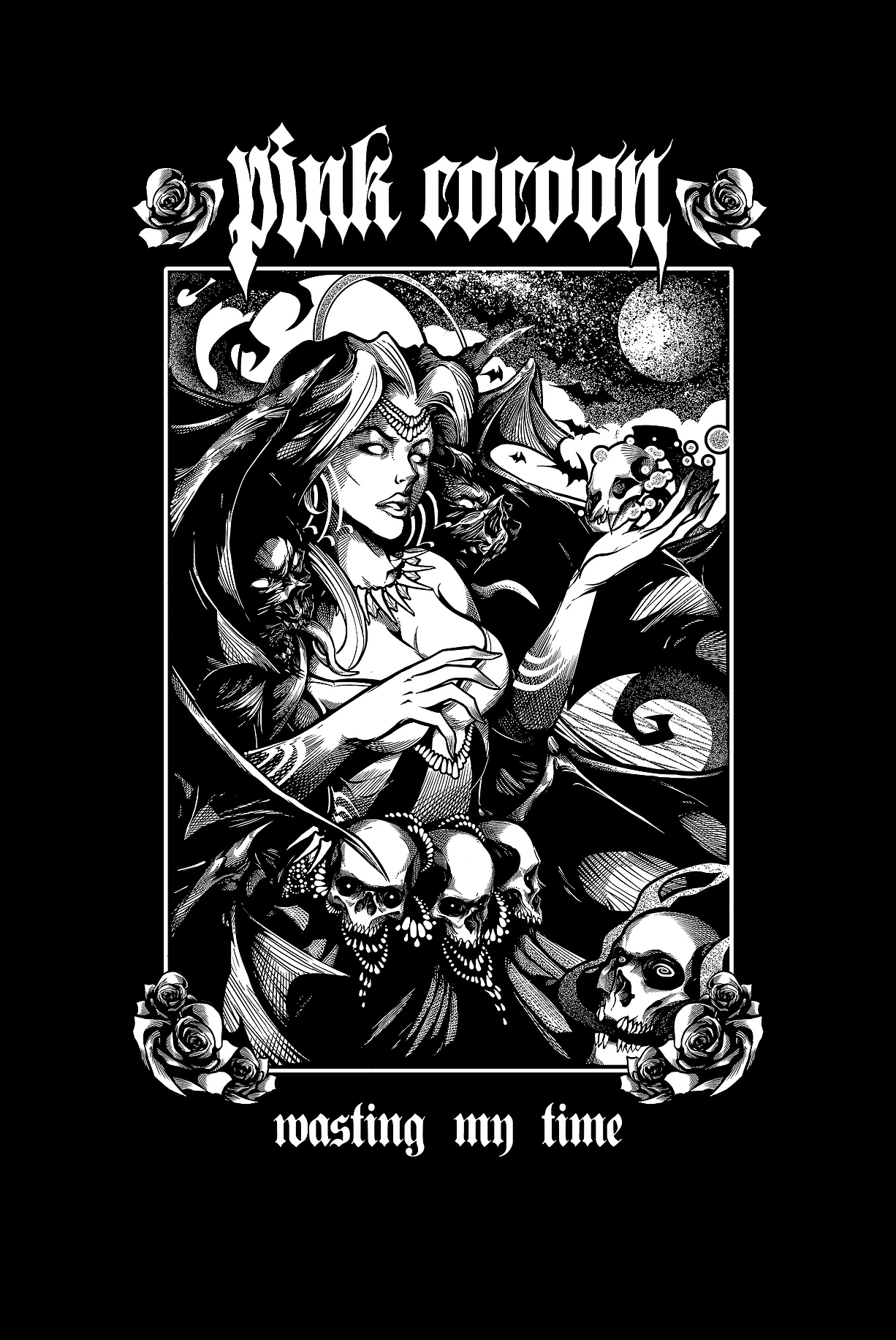 Montreal-based "Doom Blues" solo artist Pink Cocoon, masterminded by multi-instrumentalist Marc Zolla, plays electrically-charged heavy music with savage guitar jabs, basement blues and hot solos. Pink Cocoon is live and loud, but soft when needed. With a wide range of influences, the unit is equal parts penetrating pomp and strident stomp. 

On the heels of the release IT'S NO FUN in August 2020, Zolla – a dedicated student of guitar heroes like Jimi Hendrix and Stevie Ray Vaughan – 'wasted no time' at all generating another music video/single release. This time it's darker and heavier. A description of the music video would follow as: Tim Burton-esque black&white gone evil Hendrix/ Black Sabbath flowing within a pop atmosphere?

Producing a brand of overdriven sounds for the soul steeped in singed psychedelic riffs; leaden hard rock and percolating pop melodies, listening to Pink Cocoon is like observing an electric sermon in the hallowed hall of volume worship. December 18 marks the return for Zolla with 'Wasting My Time', the 2nd in a series of special singles that will eventually form the basis of his new EP, which is due for release next year.
Recorded and mixed by Dave Traina and mastered by Harry Hess (Cancer Bats, Big Wreck, Billy Talent). The music video was directed by Marc Zolla & co-directed/filmed/edited by Dahlia Orzari in Montreal. The song is a ponderous and melodic track reflecting the Pink Cocoon life.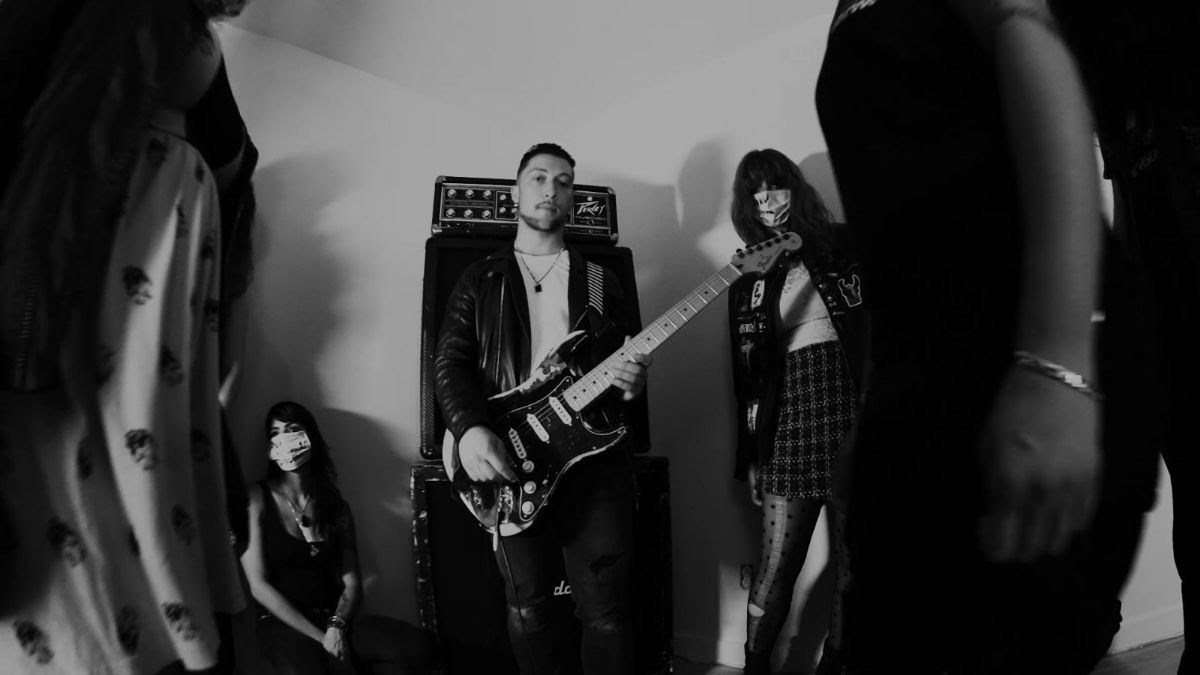 Follow Pink Cocoon on Social Media!
https://www.facebook.com/PinkCocoonBand/
https://www.pinkcocoonband.com/
https://open.spotify.com/artist/7ztEFYaidthCGqJJJkAYR4?si=o3NS5Xe8QZ6TiUsQ2kS8GA
https://www.youtube.com/c/PinkCocoon
pinkcocoonband@outlook.com