FIREHOUSE: The Story Of Italian A.O.R. Band 1987-1994 - Reviewed By Hard Rock Info!
FIREHOUSE: The Story Of Italian A.O.R. Band 1987-1994 - Reviewed By Hard Rock Info ! Check it out here at this link: http://www.hardrockinfo.com/reviews/2021/11.html#firehouse-thestory
This is not really AOR according to me, but more like melodic hard rock. But anyway.. This Italian band released 2 albums, and this package features both of them in a limited edition of 300 copies. These albums are nearly impossible to find nowadays, and the first albums has never been released on CD before. The self titled debut was released back in 1987. They have obviously not remixed this album, that's for sure. Because this sounds so 80s. And it actually sounds more like a demo recording than a real album. It's like hearing one of all those bands that never really made it to the top. For years they have been wondering why, and just can't figure out what the problem was. And 30 years later somebody wants to re-release their old stuff, like that would make any differance. Sure, they have some really good hard rock songs here, so it could still be worth a try. I don't really get those piano pieces though. Their second album, "Labyrinth", was released in 1994. And talk about different compared to the first album! This is more like neo-classical heavy metal like Yngwie Malmsteen, and the sound is so much better here. The songs are a bit stronger than on the debut, so you should give this album a chance too. But once again, I don't get those piano pieces. It would not surprise me if the keyboard player was the leader of the band. - Hard Rock Info
Release Date: December 3, 2021
FFO: Europe, Stryper, Queensryche
FIREHOUSE "THE STORY OF ITALIAN A.O.R. BAND 1987/1994"
DOUBLE DIGIPACK WITH THE ALBUMS FIREHOUSE (1987) AND LABYRINTH (1994)
The new release from Music for the Masses is a special one, for many reasons!
First of all, the Remastered reissue of the only two albums (the debut was never issued on CD before!) released by the Italian Firehouse, nearly impossible to find nowadays, if not at incredible prices. And then the desire to share with you two records that came out in the late 80s-early 90s, which could should have become A.O.R. masterpieces.
You have to take into consideration several factors, while approaching these albums.
The recordings are about 25 years old and the albums were released with no internet around or, at least, wasn't used the way it is today. Technology wasn't of course as advanced as today and it was much harder to promote a record without social networks and so on.
In spite of that, the Italian Firehouse put out two true A.O.R. gems, the first in 1987…a year in which their U.S. eponymous band weren't even formed!
That's the reason why we strongly desire that you will be able to discover 2 fundamental albums which show the artistry of this Italian band.
The package is a truly elegant one, a double 6-fold digipack in numbered edition, limited to 300 copies.
Make yourselves a present, make it yours!
At the following links you can find the Version of SECRET OF THE SKY Re-Recorded  in 2021 by the Band just for the occasion of the release of the double CD
STREAMING: https://bfan.link/the-secret-of-the-sky
Check out the video!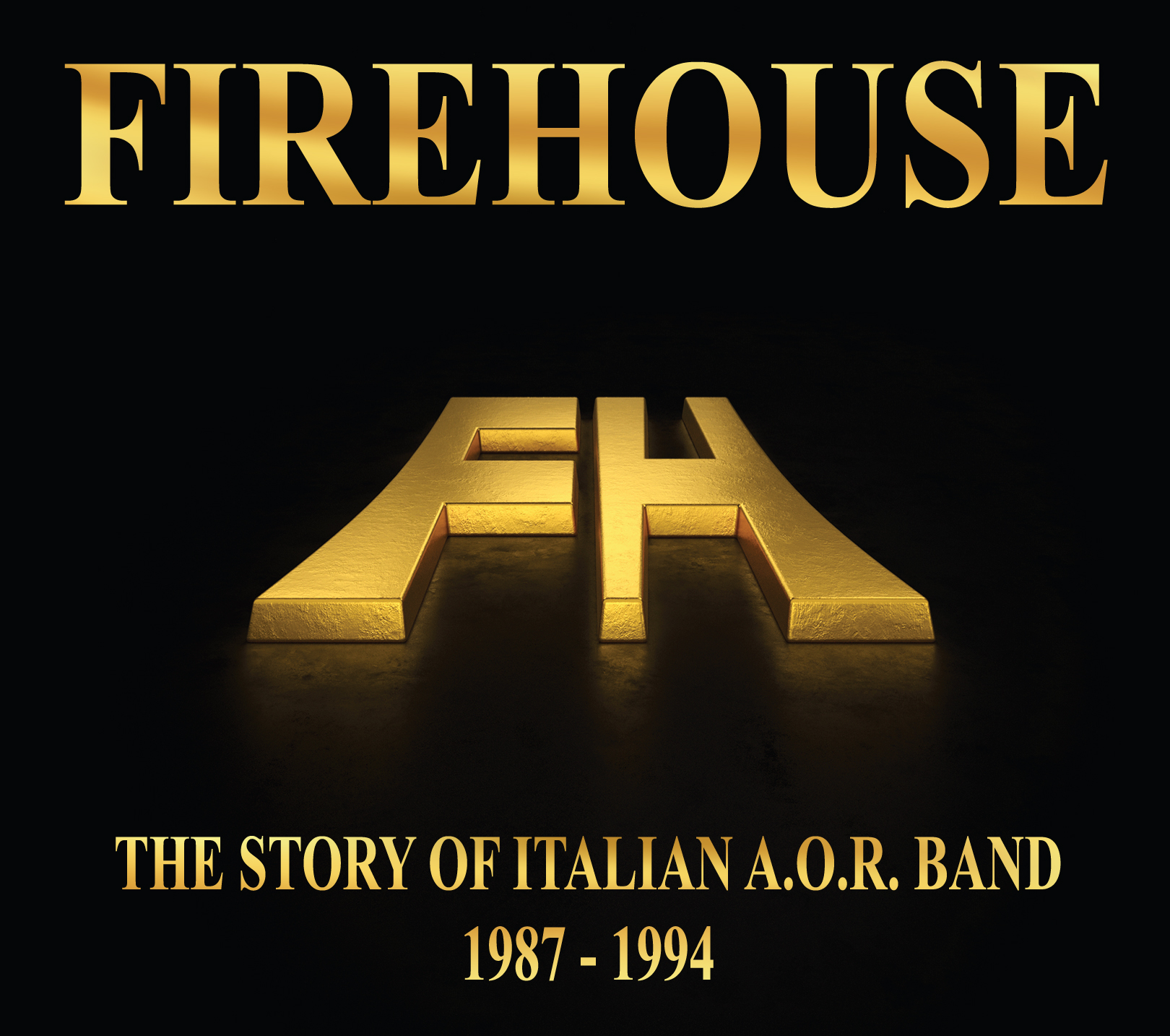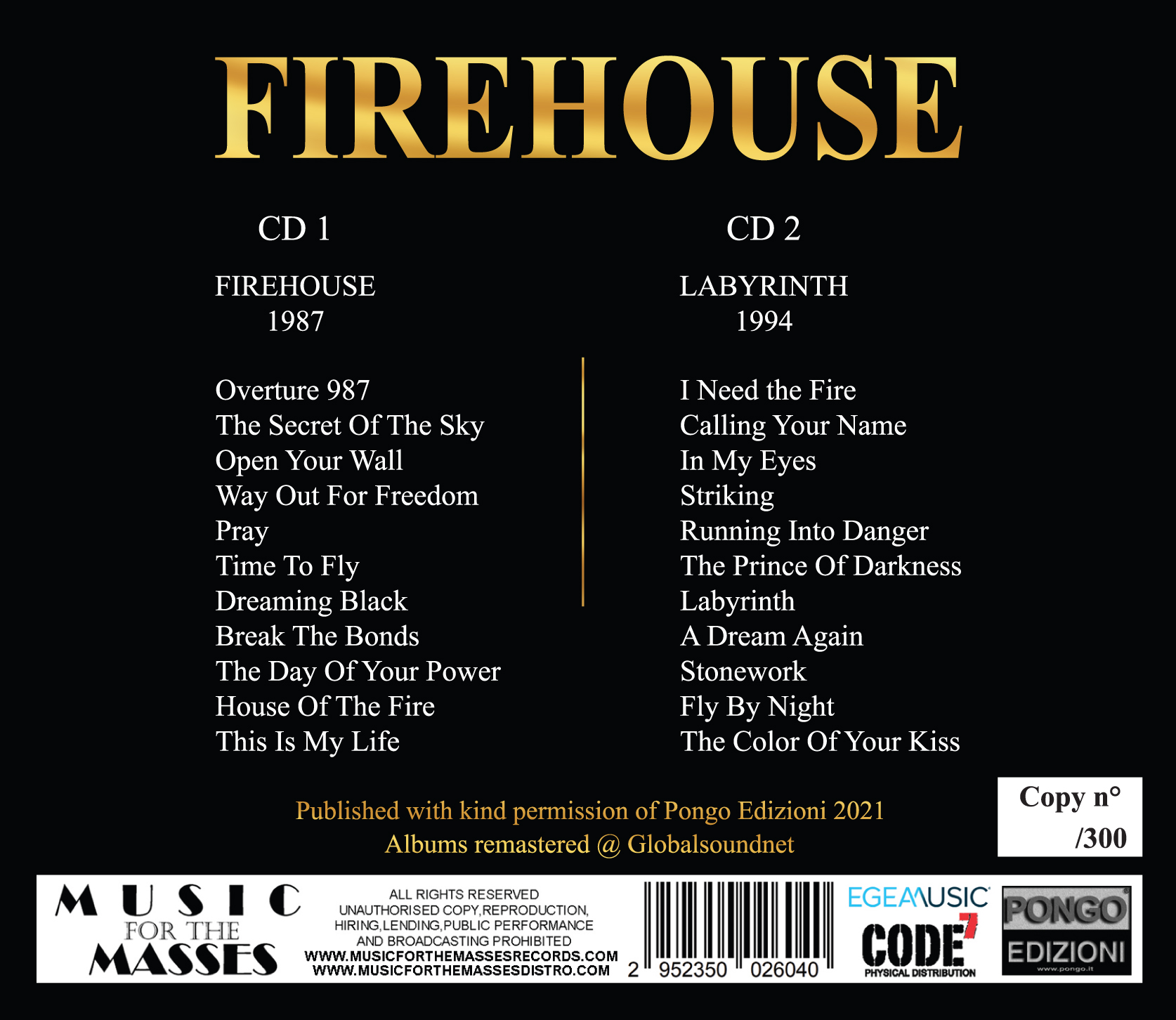 Follow the band at these links:
https://bfan.link/the-secret-of-the-sky
https://open.spotify.com/album/2ZJuyWVZohtkE41MOeOlF0
https://music.apple.com/us/album/the-secret-of-the-sky-2021-version-single/1585793319
https://www.youtube.com/channel/UC-pxnD26_jjwWDjb6X4nIGw
https://music.amazon.it/search/FIREHOUSE+THE+SECRET+OF+THE+SKY
https://www.deezer.com/it/album/258451082