From The Runs 'Into Chaos' E.P. Reviewed By Metal Gods TV!
From The Runs 'Into Chaos' E.P. Reviewed By Metal Gods TV! Check it out at this link: https://metalgodstv.com/from-the-ruins-e-p-review-into-chaos/
From The Ruins are a thrash metal band from the USA formed in 2015, releasing their debut E.P 'Into Chaos' in 2020.
A blunt bludgeoning barrage of thrash awaits anyone who listens to the debut offering from thrash metal newcomers From The Ruins. The six song slaying of the senses, begins with the brutal 'No Honor', swinging savage Slayer like blows as it ferociously thunders on. What an immediate and explosive opening…
…quickly followed by 'Contract Killer' – a mellow intro belying it's thrash metal roots. As soon as 'Contract Killer' gets into it stride, the pummelling it dishes out is savage, causing trauma wherever it is played. A&E departments all around the world are gonna be busy. From The Ruins are an American band, echoing traits of legends Slayer, but also incorporating the devastating brutal-ness that Germans Kreator brought to the thrash metal sound. 'We Fight' is a more mid tempo stomp, bringing a more traditional heavy metal feel to the E.P. with the guitar buzz so synonymous with the iconic NWOBHM evolution hugely evident. And for four words during 'We Fight', From The Ruins produce an identical comparison to Slayer, when their singer hollers "die by the sword"…what a magical moment!
Increasing the pace to a ferocious velocity, 'Chaos' is a head bangers dream. For the first time on the E.P. vigorous head banging will take over metal heads, with mosh pits becoming aggressively maniacal. At almost seven minutes in length, 'Divided' is by far and away the longest song on offer, and is an epic rollercoaster ride to every corner of the thrash metal genre. Swinging from fast to mid paced, from brutal to savage to ferocious, 'Divided' will appeal not only to thrash fans, but fans of the traditional style of heavy metal too. The final song 'Eye For An Eye' is the shortest on offer, but is also the most explosive, hurling hand grenades with the utmost menace. 'Eye For An Eye' is a raucous, fast paced thrash metal romp, bringing the curtain down on a very impressive debut release.
Overall, a savage barrage of thrash to get heads banging, From The Ruins have impressed with their fiery debut offering. - Metal Gods TV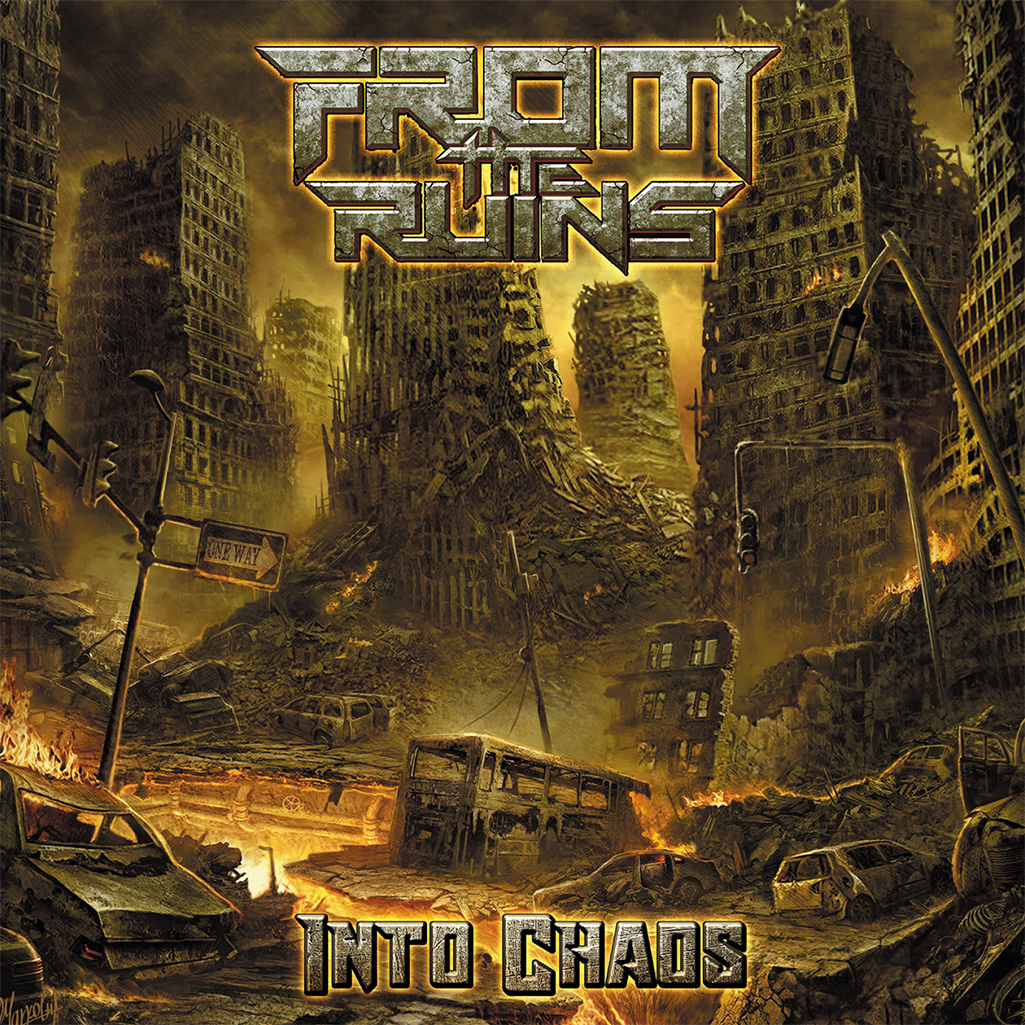 NoLifeTilMetal Records is proud to be releasing the new album by FROM THE RUINS titled Into Chaos
For fans of Death Angel, Kreator, Metal Church
 
From the Ruins is an unadulterated and unapologetic thrash metal band! Formed in Reno, Nevada , USA in 2016, the band quickly exploded onto the scene and began obliterating clubs across the West Coast. The bands sound is built around the machine gun riffing of Chuck Reyome and Scott Schlingheyde, as well as the powerhouse vocals of Isaac Wilson and the lethal rhythm section of Jim Wilson (bass) and Robert Landers (drums).
 
"Into Chaos" is six songs of razor-sharp thrash metal with influences from Death Angel, Kreator and Slayer as well as some of the melody and progressive tendencies of early Savatage and Metal Church . Fans of heavy metal and thrash can rejoice in yet another band flying their metal freak flag proudly. From the Ruins are metal through and through.
 
Release date: July 24, 2020
https://roxxrecords.com/collections/nltm-2019-releases/products/from-the-ruins-into-chaos-2020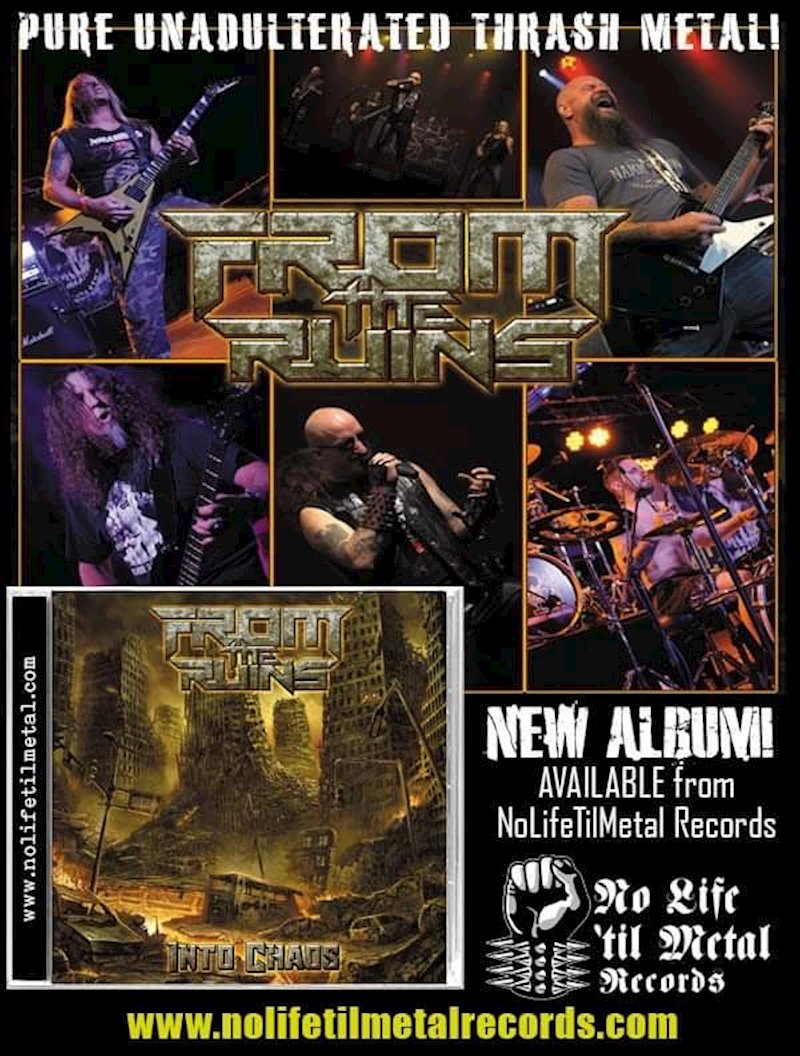 Links
https://www.facebook.com/FromtheruinsNV/
https://www.reverbnation.com/FromtheRuins