Pink Cocoon - 'IT'S NO FUN' - Streaming At Rockum Radio Show! Check it out at this link here: http://www.rockumweb.com/reportes/614/rockum-radio-show-with-gino-alache-ep53-interview-brittney-slayes-unleash-the-archers
"Fully absorbed into the world of squalling feedback solos and a psychedelic blues atmosphere, Pink Cocoon immediately step above the rest of the Witchcraft clones by being truly doom in their output."
THOSE ONCE LOYAL
 
"With trusty pedals and influences, the Pink Cocoon sound is a force to be reckoned with."
BUCKETLIST MUSIC REVIEWS
Formed in Montreal as a solo project by multi-instrumentalist Marc Zolla , Pink Cocoon is a one-man rock machine that follows in the impeccable footsteps of his idols.
 
After the release of his debut EP Alienation in 2017, Zolla – a dedicated student of guitar heroes like Jimi Hendrix and Stevie Ray Vaughan – wasted no time at all in taking to the road to open countless shows for the likes of Witch Mountain , The Well and Telekinetic Yeti ; as well as finding time to tour as session bassist with fellow countrymen, The Hazytones .
 
Producing a brand of Doom Blues for the soul, which focuses chiefly on psychedelic riffs ; classic rock and pop melodies , listening in to Pink Cocoon is like observing an electric sermon in the hallowed hall of volume worship. While a lot has changed since the release of his debut, August 2020 will mark a return for Zolla with ' It's No Fun ', the first in a series of special singles that will eventually form the basis of his new EP, which is due for release later this year.
Recorded and mixed by Dave Traina and mastered by Harry Hess ( Cancer Bats, Big Wreck, Billy Talent ), the song, like the official video which was shot in New York earlier this year by director Christian Lawrence, is a searing and dynamic track that cuts straight to the heart of what Pink Cocoon is all about.
 
Pink Cocoon 's ' It's No Fun ' is now available on all streaming services and Youtube! You can stream or watch the video here!
https://smarturl.it/itsnofunpinkcocoon
For fans of SVVAMP, Goatsnake, Wild Throne
Experience the Explosive Doom Blues of PINK COCOON with the new single and video for ' IT'S NO FUN '! The E.P. is due for release in the fall. Watch the video for 'It's No Fun' here: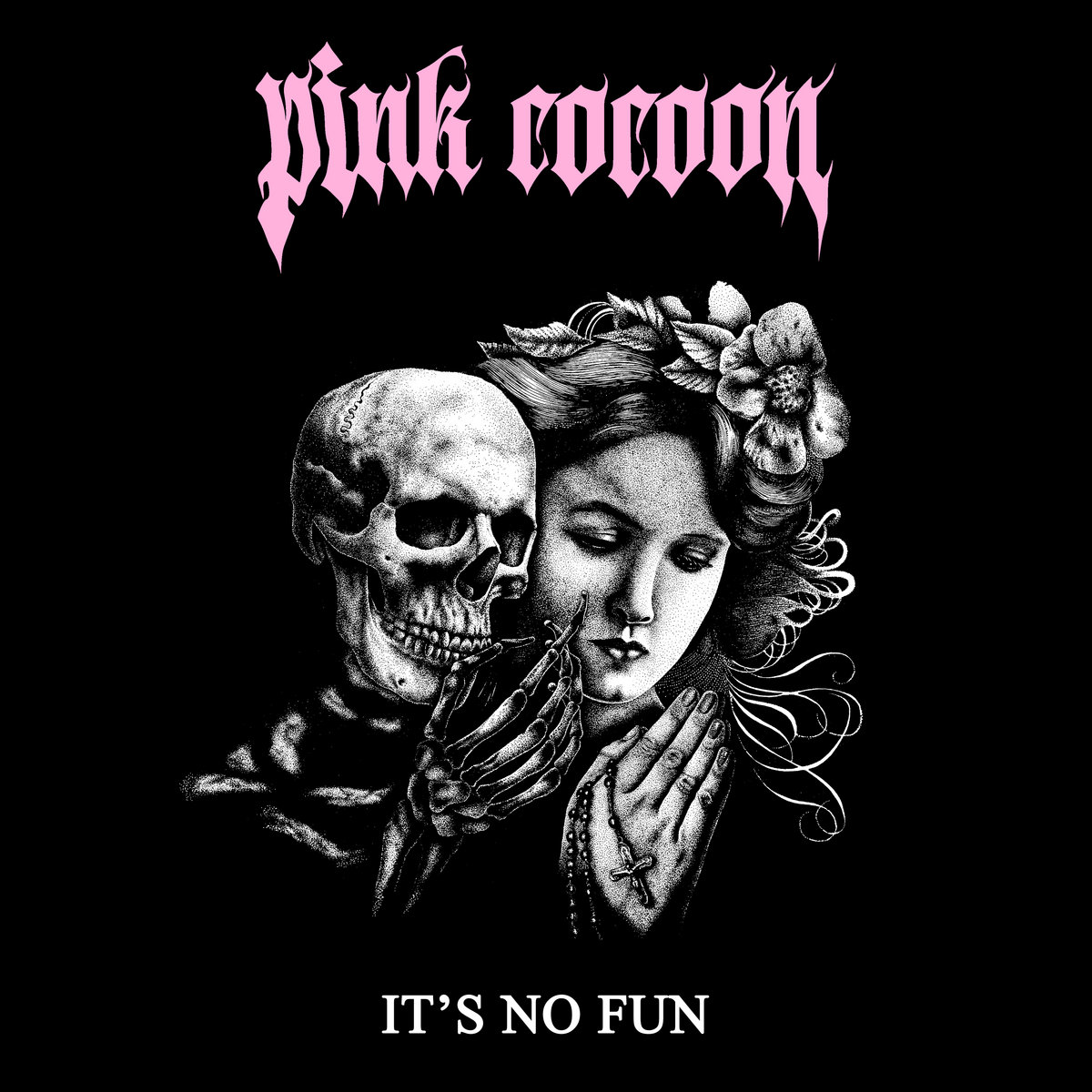 Artist: Pink Cocoon
Release: 'It's No Fun' [Single]
Label: Self Released
Release Date: 14/08/2020
Format: Digital
SOCIALS:
 
Website – pinkcocoonband.com
Facebook – facebook.com/pinkcocoonband/
Twitter – twitter.com/PinkCocoonBand
Instagram – instagram.com/pinkcocoon_music
Bandcamp – pinkcocoon.bandcamp.com/