HIGHFRONT - Psychotic Bliss - Streaming At Rock On The Rise Radio! Check it out here at this link!
HIGHFRONT is a Heavy Hard Rock band from Ottawa, Canada!
The sound of the band is rooted in a heavy hard rock sound and the four members of HIGHFRONT bring a wide range of influences and many years of experience that the band hopes will help them branch out while remaining true to a straight up, heavy rock n roll sound.
Formed Septemer 2019 and in January 2020 the band welcomed Cameron Farrell as a new member.
• Adam Loback Guitar / Vocals (ex Hellbound and A Darker Day)
• Corey Zadorozny Drums ( ex Sam Roberts Band and Wicked Mercy)
• JC Croizet Bass ( ex Antix and Anthem )
• Cameron Farrell Guitar ( His first band! )
Reviews:
• Dr.Bones of New Music Saturday on the song 'Vicious'
"Man, right f-ing on! What a bad ass tune and I tell you when I first listened, 30 seconds and I was in ... a good solid influence by Slipknot and then they nail it! This is a great tune, hands down!"
• Sleeping Village Metal Reviews on the song 'Vicious'
"If that ain't a throat-grabbin' riff right outta the gate, I dunno what is."
• The Sound Chick on the song 'Through Pain We Dine'
"What is enjoyable to hear in "Through Pain We Dine," is how raw it sounds. This particular sound fuels the emotions of the lyrics for this song. It brings back the roots of hard rock music, and it works perfectly."
 
• DTF MEDIA on the song 'Through Pain We Dine'
"Through Pain We Dine' is a rifftastic, no holds barred, vein popper of a track. If you're in the market for a cathartic shout-along this might just be what you're looking for." And we say, Thank You!!! With catchy riffs and beat that makes you move your body, we're enjoying the HIGHFRONT track 'Through Pain We Dine'. Adams' vocals are so impassioned + raw when he lets loose on the chorus."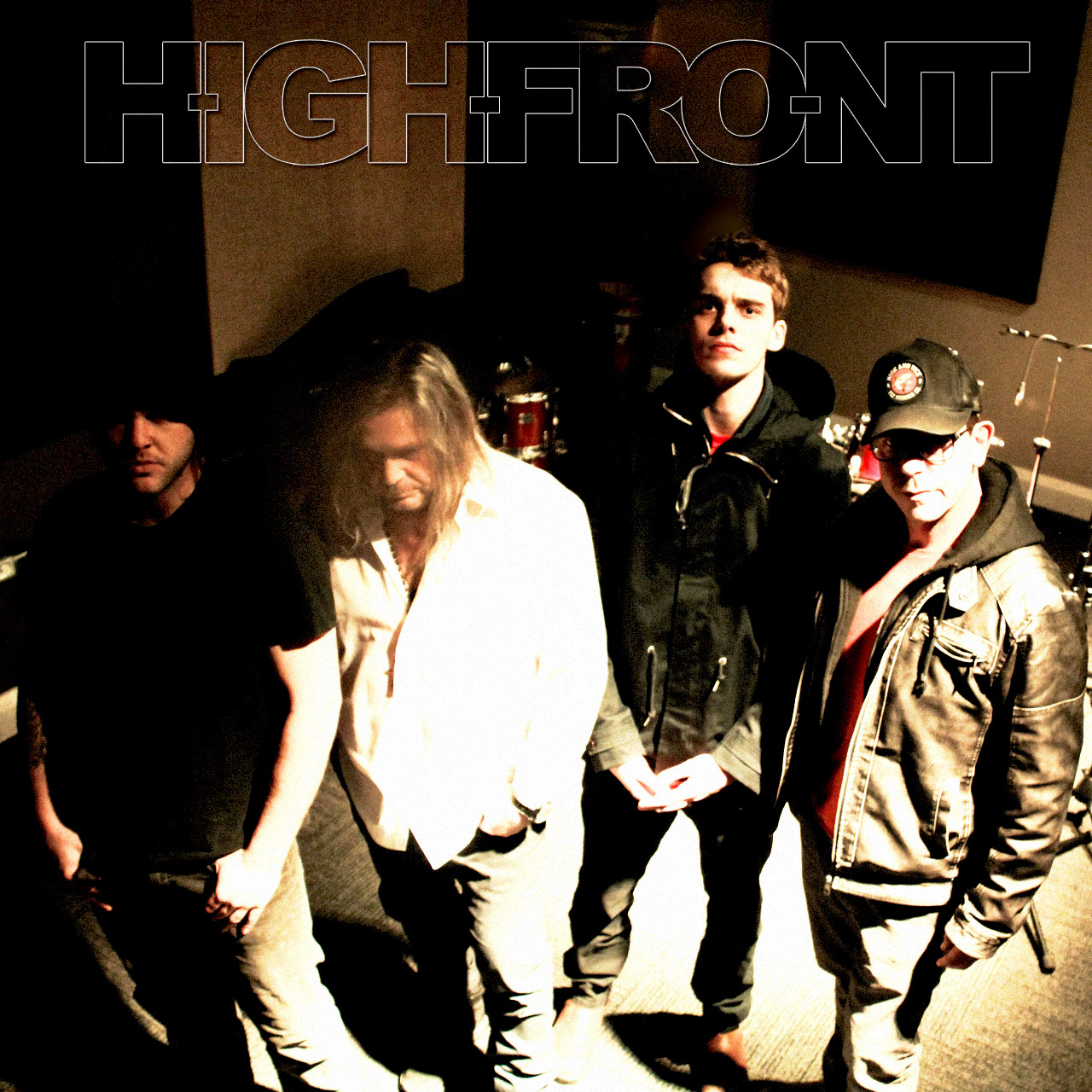 Follow the band at these links:
• YouTube:
https://www.youtube.com/channel/UCTAz5LeUbKCtLEiZ_o46FCQ
• FaceBook:
https://www.facebook.com/highfrontcanada
• Twitter:
https://twitter.com/highfront1
• Band Camp:
https://highfront.bandcamp.com/
The EP is available for purchase here:
http://kunaki.com/sales.asp?PID=PX00ZREM1I