Legendary Swedish black metal formation  MÖRK GRYNING  has shared "A Glimpse of the Sky," the second new single from their upcoming album, 'Hinsides Vrede.' The offering is the band's first new full-length since 2005 and will be released on October 23 via Season of Mist, making it their debut to the label. "A Glimpse of the Sky" can be heard at  THIS LOCATION .

Pre-sales for 'Hinsides Vrede' are available  HERE .

The band comments, "This is our homage to Bathory - the 'Blood Fire Death' era. It's got a steady groove in contrast to most of the other songs on the album. The lyrics will speak for themselves: 'Ripped apart / Our hearts are fed to the vultures / The soil has been cursed / Our souls like silent statues of stone.'"
The cover artwork was created by C-G and can be viewed below along with the tracklist.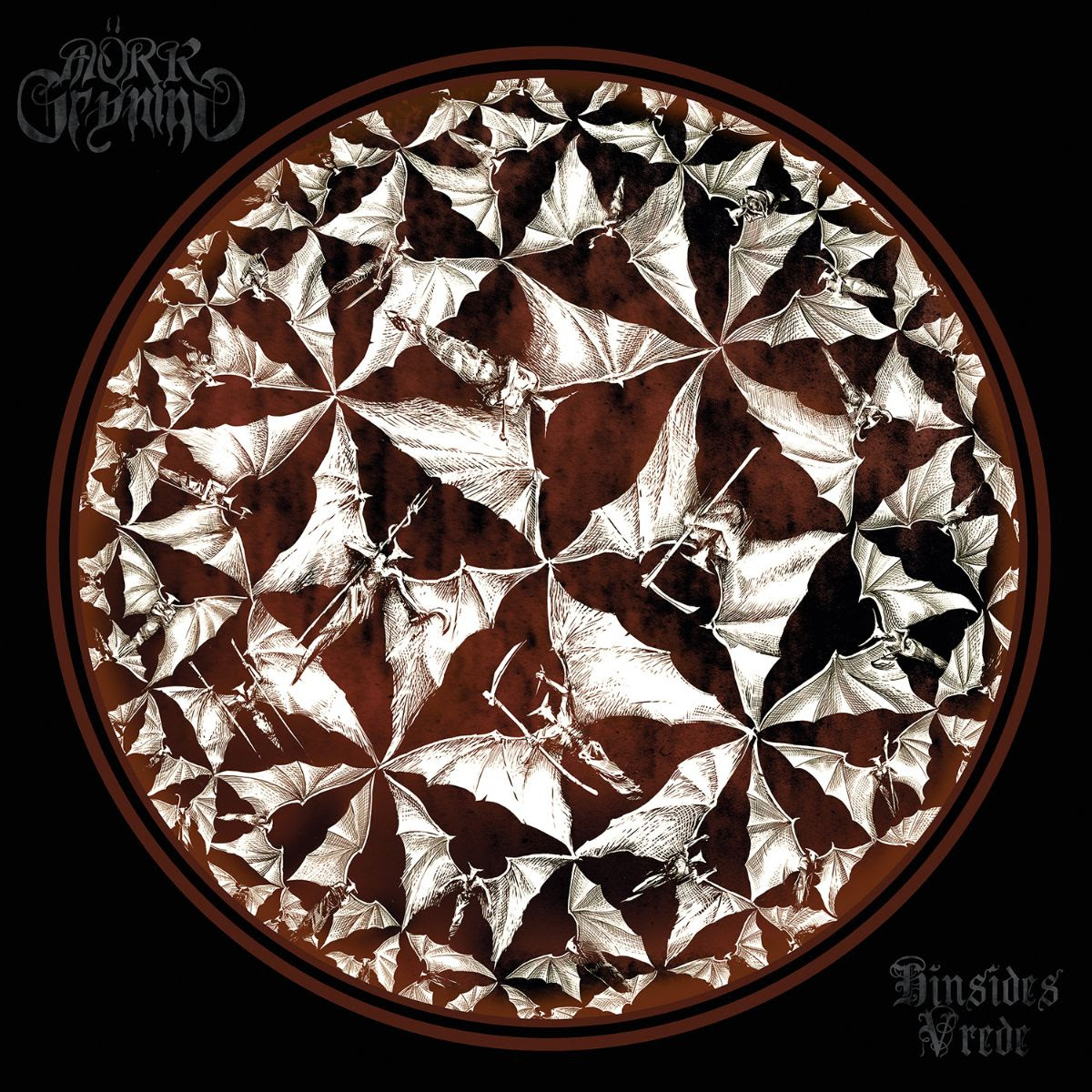 Tracklist:
1. The Depths of Chinnereth (01:00)
2.  Fältherren  (03:37)
3. Existence in a Dream (03:12)
4. Infernal (03:41)
5.  A Glimpse of the Sky  (02:56)
6. Hinsides (01:25)
7. The Night (03:13)
8. Sleeping in the Embers (04:25)
9. For Those Departed (01:09)
10. Without Crown (04:29)
11. Black Spirit (04:36)
12. On the Elysian Fields (01:41)
After fifteen years of slumber, Swedish black metal cult MÖRK GRYNING have awakened to unleash their fury upon the masses with their deadly new album  Hinsides Vrede . Translating into "otherworldly wrath" or "wrath of the world beyond,"  Hinsides Vrede  represents the impending doom of a world coming undone at its seams. The quintet temper their deathly assault with their signature melodic edge, and with recall the halcyon days of Swedish extremity. The comeback of MÖRK GRYNING is complete, and  Hinsides Vrede  opens up a deadly new chapter in their evolving legacy.

Founded in 1993 in Stockholm,  MÖRK GRYNING  were among the incipient purveyors of the melodic black and death metal scene. In May 1995, founding members Goth Gorgon and Draakh Khimera entered the Unisound Studios to record their now legendary debut album  Tusen År Har Gått , produced by legend Dan Swanö (OPETH , DARK FUNERAL, DISSECTION , etc.) The haunting and melodic offering quickly gained attention among the cult of the underground, solidying their place among black metal's clandestine elite.

The arrival of guitarist Avathar in 1999 further defined the band's sound, adding further dimension with icy solos. The three-piece later traveled to famous Grieghallen Studios in Bergen, Norway to finish their third full-length,  Maelstrom Chaos,  which produced by Pytten (MAYHEM, BURZUM, EMPEROR).
 
In early 2003,  MÖRK GRYNING  entered the Dug Out Studio (MESHUGGAH, DEVIN TOWNSEND, IN FLAMES, DARK FUNERAL) with producers David Bergstrand and Örjan Örnkloo. Never shy to reinvent themselves, the aptly titled  Pieces of Primal Expressionism  reshaped the band entirely. The record put forth a daring grandiosity of dissonant harmony that had previously been unexplored in  MÖRK GRYNING 's prior efforts.
 
By the time of the release of the band's self-titled full-length in 2005,  MÖRK GRYNING  seemingly disbanded for good. Fans likely did not expect a second act after the band's grand finale, however, the flames of chaos were reignited in 2017 when the band performed a rare and long-overdue anniversary set at Party San Open Air. Following appearances across Europe on the festival circuit, founding members Goth Gorgon, Draakh Kimera and Avatar reunited for real and  MÖRK GRYNING  signed a new deal with Season of Mist.
 
With  Hinsides Vrede ,  MÖRK GRYNING  have rediscovered the synergy they had while writing their legendary debut record and have returned to their foundations. Yet, by striving to reinvent themselves with every record, the long-awaited comeback of the band is by no means a reiteration of a glorious musical past, but is still certain to appease both old and new fans alike.

Pre-sales:   https://redirect.season-of- mist.com/mork-gryning-vrede

Genre : Melodic black metal

Photographer:  Peter Wendin

Recording studio : Wing Studios, Sverker Widgren
 
Producer / sound engineer , mixing and mastering:  Wing Studios, Sverker Widgren

Line-up:
Draakh Kimera – Lead Vocals, Guitar, Drums
Goth Gorgon – Bass, Guitar, Backing Vocals
Avathar – Lead Guitar
 
Recording line-up:
Draakh Kimera: Lead & Backing Vocals, Guitars, Drums, Keyboards
Goth Gorgon: Bass, Lead Guitar, Backing vocals, Lead vocals on "Black Spirit", Keyboards
Avathar: Lead Guitar     
C-G: Drums on "Fältherren" & "Black Spirit"
Aeon: Backing Vocals, Piano on "For Those Departed" & "On The Elysian Fields"

Guest musicians:
Laura Ute: Vocals on "Black Spirit"

Live members:
C-G – Drums
Aeon – Keyboards

Press kit:  https://presskit.season-of- mist.com/Mork_Gryning/

For more on  MÖRK GRYNING , visit the band's official  FACEBOOK ,  BANDCAMP , and  INSTAGRAM .

For more on  SEASON OF MIST  artists, visit our official  WEBSITE ,  FACEBOOK ,  IN STAGRAM ,  YOUTUBE , and  TWITTER .