Narcissistic Necrosis joins us on the show to talk about the new record and what is going on with the band. We take questions from the live chat audience and we play new music from the Narcissistic Necrosis's latest release "The Art Of Deformity". We also play brand new music from Marche Funèbre, Empyrean Fire, Nominon, Transcendence (Los Angeles), ENSLAVED, INSIDIOUS DISEASE, KATAKLYSM, Indoctrinate, Carach Angren, Lüger, Diggeth, CULTUS PROFANO, Opeth, Black Swamp Water, Saprophyte in Bloom (Battle Of The Bands Winners), and SINFOOL. We also play some classics from Power Trip, Black Breath, Plague Years, and Motorhead!
Track List:
1 - Deformed/Einderlicht - Marche Funèbre
2 - The Zach Moonshine Intro
3 - Executioner's Tax (Swing of the Axe)/Vultures/Crossbreaker - POWER TRIP
4 - Feast Of The Damned - Black Breath
5 - Incantation/Outer Darkness - Plague Years
6 - Corruption - Empyrean Fire
7 - Narcissistic Necrosis Interview featuring Intolerant Breeding/Stigmatized Into Detestation/Isolated Evil Within
8 - Rigor Mortis - Nominon
9 - Infernal Resurrection - Transcendence (Los Angeles)
10 - Urjotun - ENSLAVED
11 - Betrayer - INSIDIOUS DISEASE
12 - Underneath The Scars - KATAKLYSM
13 - Barbaric Asencion - Indoctrinate
14 - I'm So Bad (Baby I Don't Care) - Motorhead
15 - The Necromancer - Carach Angren
16 - Call Of The Snaggletooth - Lüger
17 - Let The Ancient One Sleep - Diggeth
18 - Devoted to the Black Horns, Op. 16 - CULTUS PROFANO
19 - Universal Truth - Opeth
20 - Better Days - Black Swamp Water
21 - When Roots Are Rotten - Saprophyte in Bloom
22 - Defiant - SINFOOL
Listen to the full show below on the Mixcloud App!
Listen to the interview alone on YouTube!
Spawned in 2014 as a one-person death-grind project by William Bigcrow (DETHGOD, ex-Interitum), Narcissistic Necrosis has eventually evolved as a full-fledge quintet. As of February 2020,   the Calgary-based ensemble now features four members: William Bigcrow on guitars and vocals, Jaden McLean on guitars, Mike Jones on Bass, and Jayden Walker on Drums. Delivering a hammering, metallic sounding guitars, grinding low-end bass, and sonic drum blasts, Narcissistic Necrosis aims to make a lasting impression.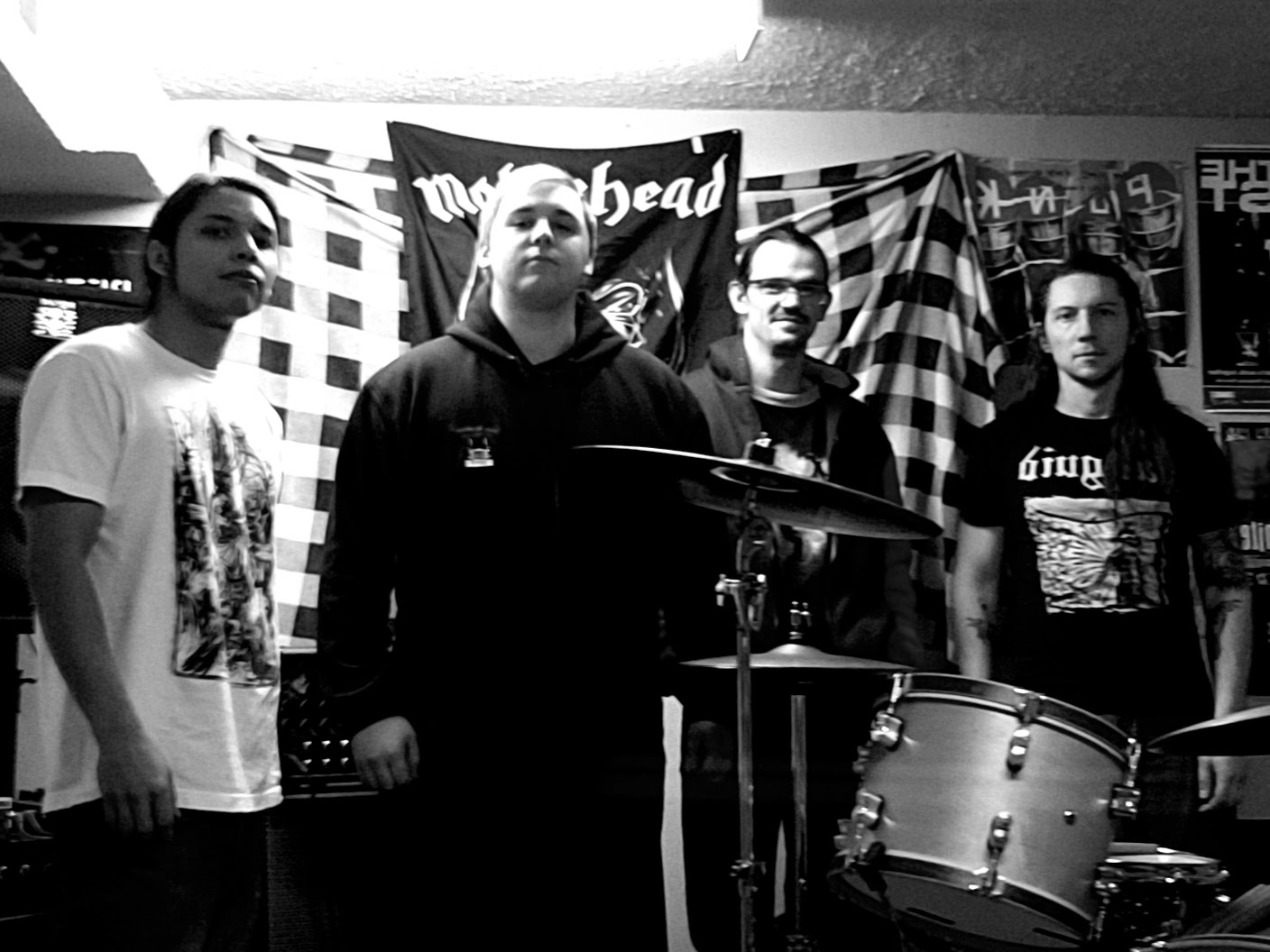 Prior to the project evolving into a full line up, the architect William Bigcrow finished writing and recording all the songs for the upcoming debut album, The Art of Deformity. Conjuring an asphyxiating and ear-splitting presence, the band explores topics such as religious hypocrisy, narcissism, self-improvement, self-destruction, superstitious beliefs, and misanthropy throughout the record.
 
CURRENT LINEUP:
William Bigcrow – Vocals/Guitar
Jaden McLean – Guitar
Mike Jones – Bass
Jayden Walker – Drums
FOR MORE INFO:
https://www.facebook.com/Narcissisticnecrosis
https://www.instagram.com/narcissisticnecrosis 

https://narcissisticnecrosisofficial.bandcamp.com/
https://distrokid.com/hyperfollow/narcissisticnecrosis/the-art-of-deformity