KORPSESOTURI premiere new single "Pedon Sielu Sisältäsi"; new release details announced
Finnish Death Metallers KORPSESOTURI have just revealed details of what will be their sophomore album "Korpskrist", set to be released on October 22nd, 2020 through Xtreem Music on CD & 12" LP formats.
 
Listen to "Pedon Sielu Sisältäsi" at this location: 
KORPSESOTURI were formed in 2014 by Juha Ahlfors. Their first recording was done in 2016 but never saw the light and was officially released the year after as their self-titled EP, being followed-up by a full-length album entitled "Malus Corpus" in 2018. In the fall of 2019, KORPSESOTURI signed with Xtreem Music as they began final preparations for the recording of their sophomore album "Korpskrist", which took place in early 2020 and mastering was finished in early summer by the hands of Zack Ohren at Castle Ultimate Studios (IMMOLATION, SUFFOCATION ...). The fantastic cover artwork was made by Azoth Artwork.  
"Korpskrist" is a brutal 10 song opus featuring pure and uncompromising Death Metal to the jugular! Combining the heaviness of European bands like GRAVE, UNDERGANG or CREMATORY (Swe), with the brutality of American bands like INCANTATION, ROTTREVORE or CANNIBAL CORPSE, KORSESOTURI combines the best and most brutal elements of the classic old school sound to create a personal and relentless style not suitable for weak ears.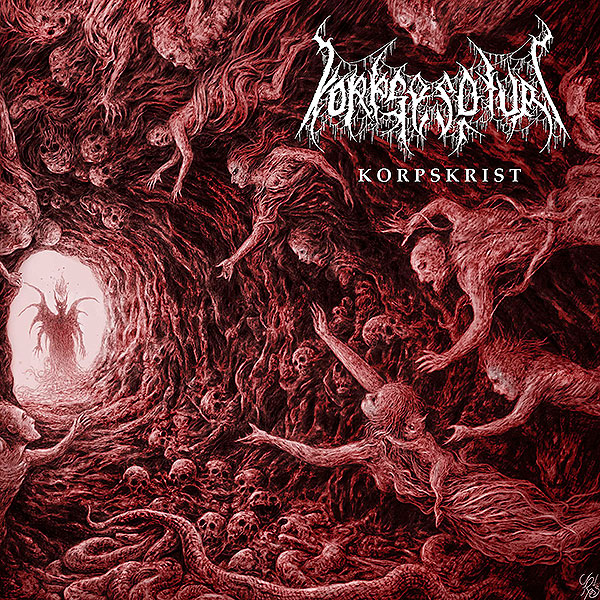 Tracklist for "Korpskrist" is as follows:
 
01. Fatus
02. Pedon Sielu Sisältäsi
03. Ihmisyyden Rippeet
04. Himo Veren, Kuoleman
05. Saappaat Puolillaan Verta
06. Infernon Lahja
07. Kadotuksen Kiihkeä Voima
08. Helvetin Vanha Kiulu
09. Korpskrist
10. Kutsu Varjojen