Imagine how it would sound if someone perspicaciously infuses the melodies from Classic Era Heavy Metal and Hard Rock with the force of Speed Metal and darkness of Melodic Black/Death Metal. The Evil Dead has experimented such a sound that is having the grooves of Thin Lizzy, AC/DC and Lynyrd Skynyrd, the outstanding harmonies of Iron Maiden, the aggression of Motörhead and Bathory, and the tenebrosity of Dissection. One can hear the slightly macerated version of Jon Nödtveidt's voice (that was later adopted by a lot of melodic black and death metal vocalists of the 90s) all over the album, where the guitarists offer a ride to enjoy the aesthetics of Blues oriented Hard Rock, New Wave of British Heavy Metal, and even Black Metal, their riffing pattern continuously changes the direction by slowing down or speeding up or sometimes even by generating grisly atmosphere. The genre of the band cannot be categorized so easily, and thus the band prefers to regard their music as "Electric Evil Metal" .

Formed in 2006 in the capital city of Argentina, the band soon recorded a demo in 2007 and started performing all over the country. The demo was soon followed by the EP "Ex Nun on the Run".  "Pronounced (The Evil) Dead", the debut full length of the album was recorded back in 2010 but released in 2012, and it eventually got positive appraisals both locally and internationally because of the band's noteworthy catchy sound.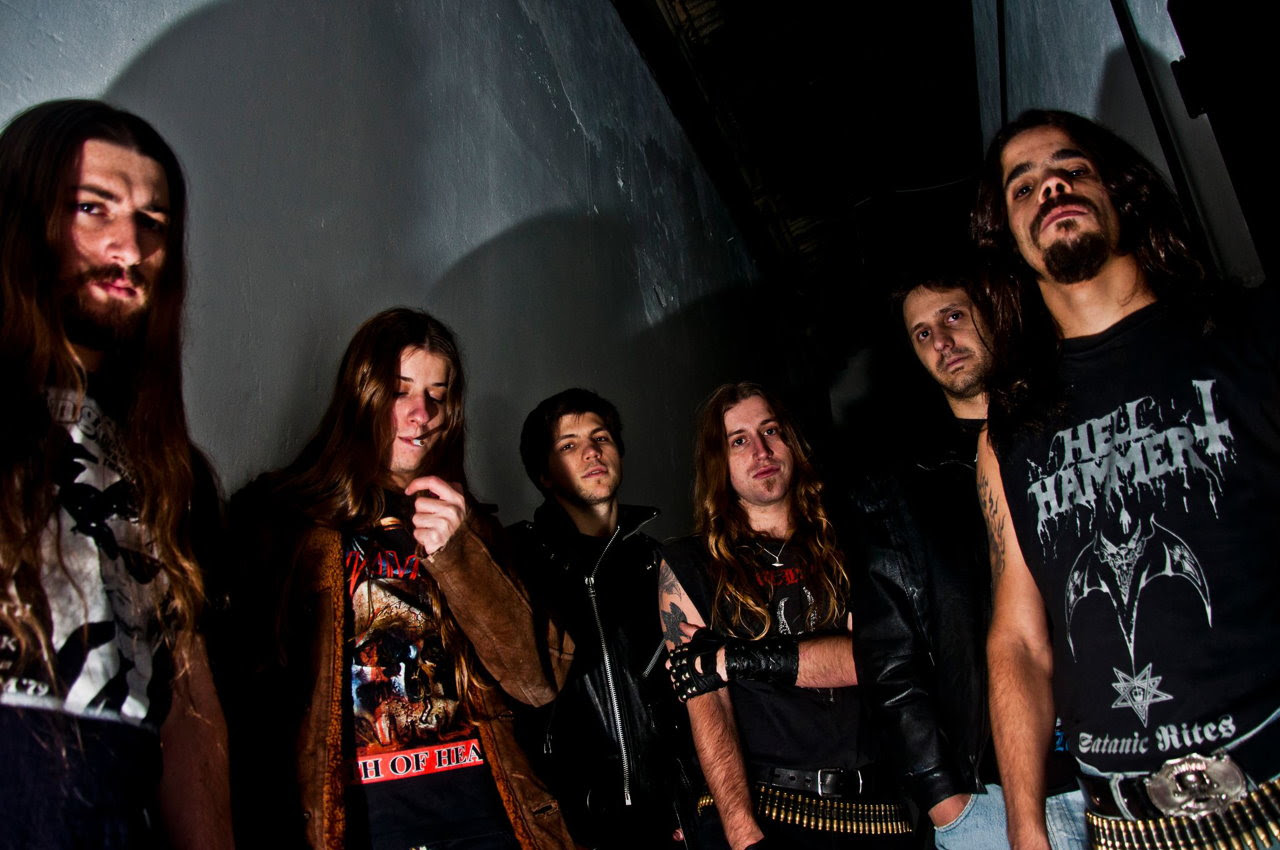 Following their much-praised debut, "Earth Inferno" is their second full length that takes the listener on a mythological journey of the occult, darkness and insanity. It is easy to get mesmerized and lost while listening to this album.
BUY IT HERE

The Evil Dead has already shared stages with many notable local bands and some renowned international bands like Napalm Death, Enforcer, Whipstriker etc.