SVEDERNA: Invisible Oranges debuts Swedish black metal act's new track; album 'Härd' comes August-end via Carnal Records
Värmland black metal troop Svederna reveals the third and the final single, "Skuld och Vita Knogar," from the forthcoming album, Härd.

Svederna offers on the track:
"'Skuld och Vita Knogar' is a classic Scandinavian black metal rooted track, with hints of Nordic folk melodies alongside eruptions of intense, dark brutality, yet still varied and unpredictable. This is paired with haunting lyrics, making the track a pitch-black sensation from the album to come."

Debuted at Invisible Oranges, this track will be available on all digital platforms this Friday (August 07th).

Stream the track  AT THIS LOCATION .

Sample the previously released singles "Tempelhärd"  HERE  and "Folkets Blod"  HERE .

The sophomore album, Härd, is slated for its worldwide CD & digital release on August 28th via Carnal Records, with a vinyl release planned later this year. Pre-order the album  RIGHT HERE .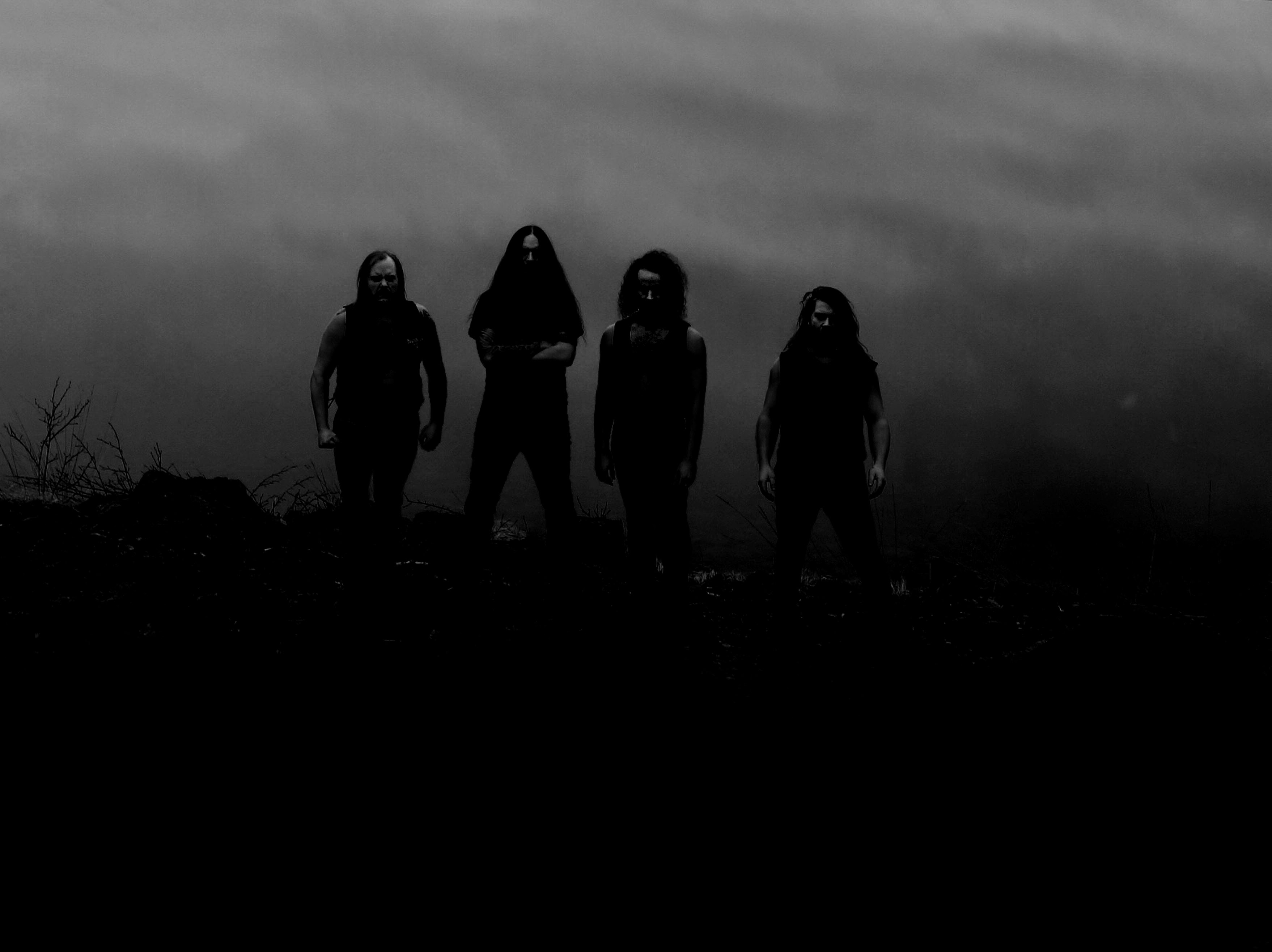 Svederna's forthcoming opus, Härd, consists of ten blistering tracks of supreme black metal performed with their fierce blend of raw aggression and strong melodies. As always, the almighty riff is the main focal point, each one exceeded by the next one creating an overwhelming metal meltdown. The album title, translated to English as 'Hearth,' symbolically stands for a sacred place where everything melts and only the truth remains.

For the third time, recording and production took place in the remote wilderness of their native Värmland, Sweden, with longtime collaborator Lars Robin Larsson Asp. The album was nailed during one week in February of 2020 with the paragon of keeping an organic, raw, and clear sound, letting the songs speak for themselves with a sense of urgency and vitality.

With the addition of permanent bass player Simon Frödeberg Karlin, Svederna has come full circle with four instrumentalists writing and performing at the peak of their competence in a group effort. Created with a sense of timelessness and this strong core as an outset, Härd is a result of dedication and conviction, taking the band and its music to new musical plains. While expanding deeper into the black metal foundation the band wields steep, unpredictable, and spellbinding song arrangements with a mind-bending effect, locking the audience to the wall of sound.

At the forefront, eagerly pacing, is the distraught voice of dire desperation, adding a solemn layer with harsh lyrical themes that deal with the imminent fall of the world around us and the necessity for a return to a natural way of life.


For More Info:
- Svederna -
http://www.svederna.se 
https://www.facebook.com/svederna.garde 
https://svederna.bandcamp.com 
- Carnal Records -
http://www.carnalrecords.com
https://www.facebook.com/Carnalrecords.sweden
https://www.instagram.com/carnalrecords 
https://carnalrecords.bandcamp.com