DEATH YELL sign with HELLS HEADBANGERS, reveal cover and tracklisting for label debut!
Today,  Hells Headbangers announces the signing of South American legends Death Yell  for the release of their LONG-awaited debut album, Descent Into Hell , later this year.

Death Yell had a very short but intense life in the late '80s until they abruptly split up in 1991. For good or bad reasons, their unique demo Vengeance From Darkness  became a referent and even influential for many brutal death/black metal bands and 'bangers, raising the band - even after all these years - to the level of an emblematic and even cult name from that time.
 
Death Yell reunited 20 years after they broke up to come back with the recording of Back From the Depths  - released in 2013 through Hells Headbangers  as a split 7" with Atomic Aggressor  - which received countless praise from zines and fans worldwide, showing they had not lost their eerie occult style. Since then, the band have been busy playing live and regaining the position they deserved, having recently joined the Nuclear War Now! Fest V in Berlin.

Says founding guitarist Andrés "Pollo" Lozano about this highly anticipated release, " Descent Into Hell is actually our first full-length after 30 years! We are very pleased to become part of the Hells Headbangers  legion, as we wanted to work with a specialized, serious, and well-known underground metal label in order to materialize this project."

He adds, "It took us quite some time to decide about recording this album. We had to make the decision about either burying the band definitively or take the risk of resurrecting Death Yell … Eventually, we just did it and made all in our hands to keep our original brutality intact. We are quite sure that Death Yell fans will not be disappointed."

Marcelo Vasco designed the album cover, who's also designed the latest album covers of Slayer and Kreator. Cover and tracklisting are as follows: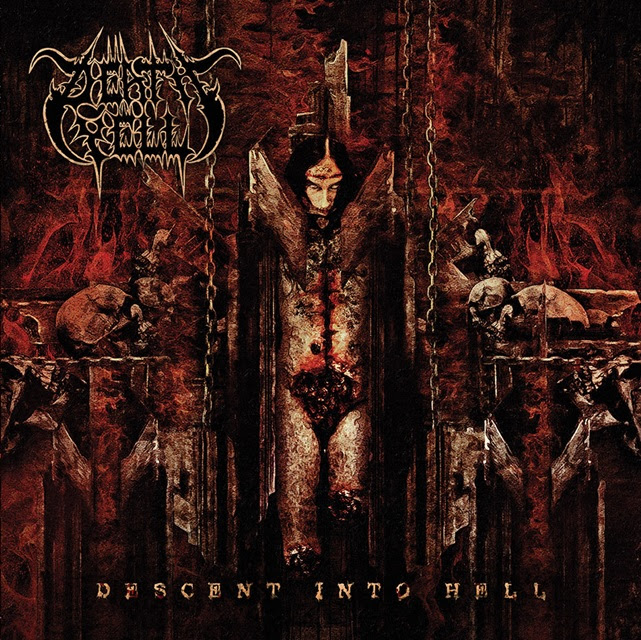 Tracklisting for Death Yell's Descent Into Hell
1. Soulless
2. Descent into Hell
3. Cries of the Nazarene
4. Bluffer
5. Betrayed Chastity
6. Purging Demons (acoustic intro)
7. Thy Will be Done
8. Will Never Enjoy
9. Healing by Blood
10. Macabre Fuckfeast
 
The CD edition will also include a new version of "Back from the Depths" as a bonus track. The current Death Yell  lineup includes four of the five original founding members: vocalist Galleta, bassist Guatiu, and guitarists Pollo and Pulga.


DEATH YELL lineup 2017:
Sergio "Galleta" - vocals
Andres "Pollo" - guitar
Andres "Pulga" - guitar
Alejandro "Guatiu" - bass
Marco "Demon" - drums

"When you need metal, go to hell!"