Sludge Metal heavyweights Montaña Sagrada reveal details for upcoming EP and share first trailer!
Hailing from Santiago , Chile, Sludge Metal heavyweights Montaña Sagrada have announced the release of their hotly anticipated debut EP, titled "The Living Green", set for release on September 25th.
Founded in 2019 and featuring well known musicians of the Chilean metal scene, Montaña Sagrada assembled to present a new aesthetic, combining ideas from the original mysticism of the southern lands of Chile. History and mythology are mixed with political scenarios that are still present in their national reality. Under multiple points of view and speaking from different voices, this music is born with no need to defend any previous aesthetic trend and defying the listener both musically and visually, filled with colors and emotions, always mysterious and full of questions.
Consisting of Rodrigo Morris (ex-Mar de Grises), Ramón Pasternak (ex-All Tomorrows) and Vincent Zbinden (ex-Entrospect, Mourning Sun), the band does not only have countless years of experience due to their backgrounds within the extreme metal genre, but also in experimental, classical and popular music in general, creating a sound that gained the attention from high class artists such as Anton Reisenegger (Pentagram, Criminal, Lock up), who says about the band:
"Montaña Sagrada tick all the boxes when it comes to modern metal that is as extreme as it is progressive. Not surprising, considering the talent involved and their former bands. This band has all that takes to make it on the international stage."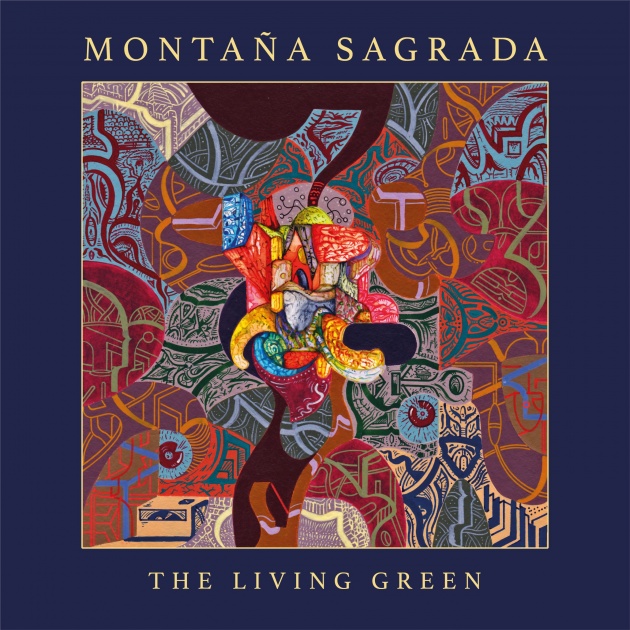 Montaña Sagrada will release their debut EP, "The Living Green", in a world passing through a global pandemic which put the Chilean revolution on hold, has put the political class in jeopardy and put into question all the current social ideologies.
Tracklist reads as follows:
01. First Flame
02. The Living Green
03. Clearing
04. Wall Of Ashes
A heavy yet impressive first peek of what to expect from the upcoming debut can now be heard and seen in form of an official trailer, streaming here:
Montaña Sagrada are:
Vincent Zbinden - Drums
Ramón Pasternak - Guitar and Vocals
Rodrigo Morris – Guitar  
For more info visit:
https://www.facebook.com/msagrada.band/
https://www.instagram.com/msagrada.band