308 GHOST TRAIN's "Bleed Over Me" is a musical vaccine during the COVID Global Pandemic with 14 Million plays and counting
In spite of a global pandemic that seems to have stifled the world, theres a group from Cortez, Florida that's moving us all upward and onward rapidly.  308 Ghost Train is a band of 4 talented musicians, who create rock music infused with meaningful and inspiring messages. After honing their craft for over 2 years, the hard work finally paid off for the band members this year. Their latest single " Bleed Over Me " produced by Anthony Caruso and Chip Martin at Chip Martin Studios in Nashville , has crossed the 4 million play mark, which contributed to the 13.7 million plays , and counting, on sound cloud alone in just over a month. 308 Ghost Train has gained widespread recognition and made the world a fan of their energetic and ardent music during these trying times. With a listenership of 99k per month on Spotify , 308 Ghost Train is sure to be rolling for decades to come.
The single " Bleed Over Me " was released a month ago, and is distributed by a Universal Music Group . In such a short period, this track has received unbelievable appreciation and love from all across the globe. Written by Anthony Caruso AKA Train , the lead singer, and songwriter of the band, and Nate Kintner (Drummer) this song was written as an expression of affection Simply put it Train states that it was "All because a guy fell for a girl". " Bleed Over Me " is a perfect blend of soothing, upbeat sound and easy flowing vocals. All the listeners will be able to connect to the song because of the relatable lyrics that beautifully demonstrate the emotions behind the song. "Bleed Over Me" is a comforting track, that has a positive vibe attached to it. After listening to it once, this song is going to be on repeat mode in everybody's playlist.
The band members take inspiration from the likes of The Beatles, CCR, Bryan Adams, Bon Jovi , and John Mellencamp , but are driven by a spiritual force. They like to call their music style 'message-oriented rock with a classic vibe'. The great chemistry among the band members is evident in the amazing music that they create. The band wants to inspire and motivate people with their music, and bring a smile to the world.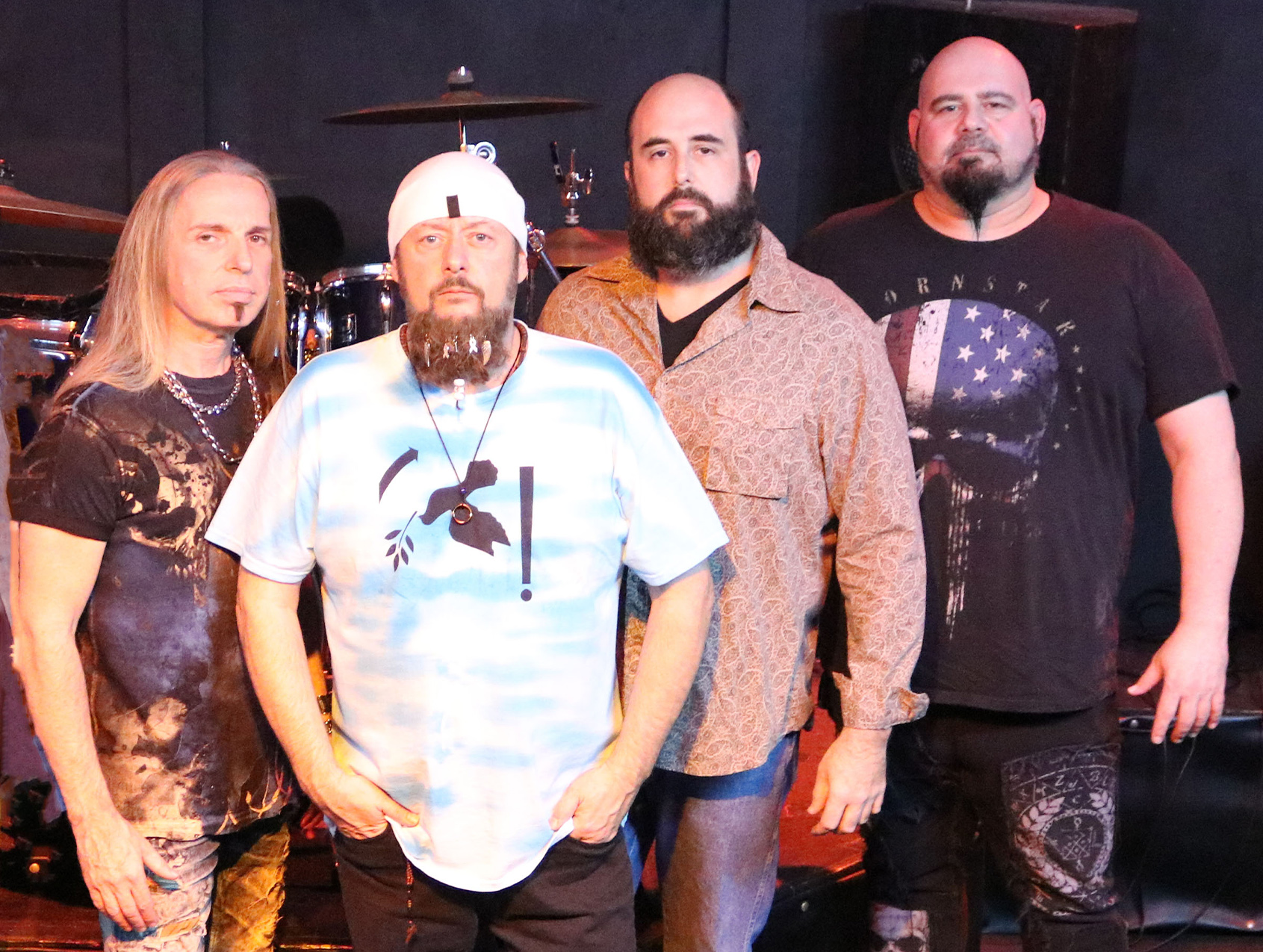 308 Ghost Train gives a humble message for their fans saying, "We invite you to get to know us and our music. We hope that we can transcend cultural boundaries and have listeners worldwide, regardless of their belief system, unite together in our songs creating a oneness, therefore leading them to their seats and riding with the 308 GHOST TRAIN into the future."
Listen to the single "Bleed Over Me" now on  Sound Cloud .
308 GHOST TRAIN is an original rock act from Cortez, Florida with a sound based in the best of rock's past and an uplifting and inspiring message for the people of today. We call it "Message Oriented Rock with a Classic Vibe". 308 GHOST TRAIN makes music for music fans of all ages who've become disenfranchised with current trends and long for music with more alignment to the mainstream rock genre, music with substance and memorable style. The first EP, "Born In The Wild", started releasing singles on May 24th, 2019, featuring five songs. The new EP "Train Of Thought" will be releasing singles starting with "Bleed Over Me" on June 3rd 2020.
308 GHOST TRAIN was founded by POSI Award-winning songwriter and vocalist Anthony "Train" Caruso, an intense and deeply spiritual performer. He pulled the name 308 GHOST TRAIN, from the Gospel of John 3:08 ("The wind blows where it pleases, no one knows where it comes from and where it is going but its in everyone born of the Spirit"), the Holy Ghost that moves in Caruso's heart, and the unstoppable vehicle whose name he carries. The music he writes carries a message of inclusion, spirituality, positivity, hope, and patriotism that our world needs, and Caruso feels that the wind has been pushing him towards this project his whole life. Even though the backing musicians can vary, The Ghost and Train remain constant. Regardless this versatile outfit has helped 308 GHOST TRAIN draw comparisons to John Fogerty/CCR, Bon Jovi, Bruce Springsteen , and John Mellencamp . Their sound is organic and timeless, built upon artistry and the human experience.
Train is an electrifying frontman capable of creating an immediate bond with an audience and authentically communicating emotions to his fans. "My passion for being the vehicle for songs from a divine force is the most humbling and honorable gift in the world," he says and it's clear he means it. 308 GHOST TRAIN is growing quickly and magnetizes listeners with a walk back in time that actually leads to a better future for rock music. Get onboard today and stay there.
The band members for the 308 GHOST TRAIN are Anthony "Train" Caruso (Vocals) Ross Kevles (Bass) Anthony Cucorullo (Lead Guitar) and Nate Kintner (Drums)
Contact Details
Michael Stover/MTS Management Group
michael@mtsmanagementgroup.com  
Website: www.308ghosttrain.com
Social media and sales, streaming sites are: 
https://www.facebook.com/308-GHOST-TRAIN-319587702039353
https://www.instagram.com/308ghosttrainband/?hl=en
https://twitter.com/308GhostTrain
https://open.spotify.com/artist/4a6GiutTJU07hUg0wQFy7G